Super Wife Sunday
Celebrate your wife's tolerance of football season and your fanaticism with one day dedicated to what she wants.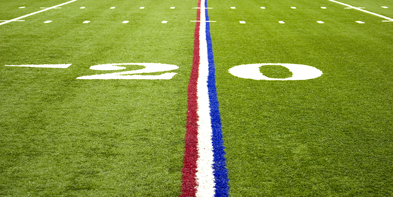 ---
For football fans, Super Bowl Sunday is the piŤce de rťsistance of their favorite time of year: the NFL season. For the less enthusiastic girlfriends and wives of football fans, however, Super Bowl Sunday has a different meaning: sweet relief.

As the partner of a rabid football fan, I know my fate is sealed for the next six months as soon as the first pre-season kickoff lands on the 20-yard line. No more life for me; Iím now a weekly prisoner of John Madden and Cris Collinsworth and other commentators for 12 hours on Sunday, four hours on Monday and four hours on Thursday and Saturday nights halfway through the season. (Not to mention the hour-long sports shows every night of the week that constantly replay the same footage I just spent 24 grueling hours watching.) Some football widows have the luxury of exiting stage left as soon as the game clicks on. But for me, and many women like me, my football lover likes to have me by his side for every game. Sweet? Yes. Agonizing? Kill me now.

But itís not just your time that is hijacked during football season; romance and sex are often commandeered as well. According to a recent AreYouRomantic.com Sports Lovers poll, 17 percent of men think their performance in the sack is affected by their teamís performance on the field (with one in every four men saying they would give up sex for at least a month if it meant their favorite team would win the Super Bowl). One man surveyed summed it up nicely by saying, "The football game is turned on more often than my wife."

So whatís a less-than-enthusiastic sports fan to do? For me, the light at the end of the football tunnel shines a little brighter since I started "Super Girlfriend Sunday"óthe one Sunday of the year, held the Sunday after Super Bowl, where I get rewarded for half a year of torture. I figure since Iím a good girlfriend and never (or hardly ever) complain that six months of my life are consumed by football, the least my pigskin-loving honey could do is return the favor by giving me just one whole day where we get to do whatever I want. That means side-by-side pedicures, dinner at the restaurant I love but maybe he hates, chick-flick extravaganzaówhatever! The one rule is that he does it all without complaining.

What started as a joke has now turned into a yearly event that, surprisingly, he enjoys too; he knows it makes me happy and it gives him an excuse to try things he would never admit to his buddies that he actually enjoys. (Everyone loves a pedicureóI donít care if you have testicles or not.)

There are rules, of course, to starting a Super Wife Sunday of your own.

1. Donít be cruel. After all, he didnít make you watch three football games on Sunday and watch a Myth Busters marathon and wear that cheerleader outfit he bought for you on eBay. Try to keep the activities he absolutely hates to do to a minimum, and add at least one thing you know you both enjoy doing. Itíll make the day more fun for you both and make him more willing to participate next year.

2. Reward him. If heís a good sport, make sure youíre a good sport when football season rolls around again next year. Keep the complaints to a minimum. Also, consider wearing that cheerleader outfit when you get home from the chick flick.

Which leads to the number-one rule of starting a Super Wife Sunday:

3. Donít even think about starting one if you nagged and complained the entire season about how much you hate football. It may not be your cup of tea, but itís something in his life that he thoroughly enjoys. And, if heís a good man, he hopefully returns the favor with the things that are just as important to you.


---