The 10 Commandments of Marriage: 7. Praise Your Spouse
Keep the derogatory comments to yourself and instead say something nice.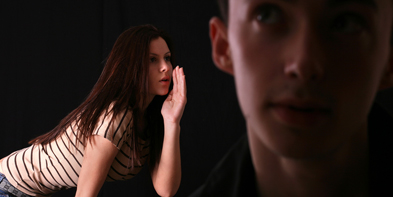 ---
One of the most important things a relationship can and should provide is a supportive, loving atmosphere. What could be nicer than to go home at the end of the day to hugs and appreciation? Appreciation is a two-way street. To make a relationship grow, it should be watered with praise, compliments and thanks from one partner to the other.

There is little chance that anyone is perfect. After the first flush of love and lust subsides, often little things occur that may annoy you. To criticize your partner for these things does not help the relationship grow. In order to ask for change, you must first make sure that you praise your spouse for other things he or she has done. It takes very little to say thank you for the nice things and for who your partner is. Only then, can you ask for some behaviors to be changed.

Studies have shown that people are more likely to pay attention when they first hear words of praise or of support. Then, and only then, are they likely to consider a request for change in their behavior. The old adage from our mothers that you catch more flies with honey than with vinegar could not be more true in a relationship. Your spouse will glow with praise but will wilt under constant criticism.

What kind of praise is appropriate? You donít want to be hypocritical or make phony statements simply to say something nice. Things like encouraging what they do to make your life better or your home more attractive or what they do for the children certainly deserves a comment. Recognition of someoneís accomplishments at work or in the community, or just a new hairstyle or outfit, is always appreciated. Saying how nice your partner looks each day when he or she dresses for work or when trying to lose weight, for example, is more likely to encourage that person to stay on a diet rather than making self-deprecating comments. Just the words, "Iím so proud of you" go a long way.

Never delay saying something nice. You never know if you will have another chance. Compliments make love grow; constant criticism is a death mill for love.

Commandment 6. Leave The Baggage At The Door
Commandment 5. Donít Expect Your Spouse To Be a Mind Reader
Commandment 4. Argue Constructively
Commandment 3. Make Dates With Your Spouse
Commandment 2. Communicate With Your Spouse
Commandment 1. Prioritize Your Partner Over Everything

Nationally known family law attorney Lynne Z. Gold-Bikin is chair of the family law practice at Philadelphia-based law firm Weber Gallagher. Ranked one of the top ten divorce attorneys in the U.S. by Worth Magazine, Gold-Bikin is a former chair of the American Bar Association's Section of Family Law, and has more than three decades of experience advising clients on everything from financial matters, prenuptial agreements and divorce, to custody disputes and domestic violence.


---
---
---
Leave a Comment