Should You Pull Your 401(k) for a Home?
It may be a good time to buy a house, but are you really ready use your 401(k)?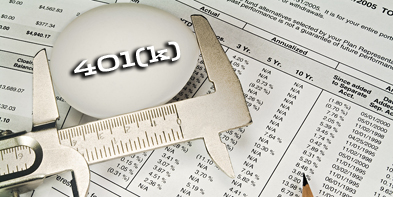 ---
I am 34 and have 22K in my 401(k). I do not have a lot of savings, a couple hundred dollars, not enough for a down payment. I have a plan to be debt free, including car and student loans by 2012. I was planning on waiting until that time to look for a house. But now that the market has dropped and my 401(k) has lost about $3,000, I'm tempted to buy a house now. My question is this: Is it better to leave my money in my 401(k) or take out half of my 401(k) now in order to invest it in a very, very well-priced house? The 401(k) would have to be paid back over the next five years with interest. Because of both the California (where I live) and Federal tax incentives to buy a home, it seems like my money might be a better long-term investment at this point in a house rather than in the stock market.

It's with mixed emotions I reply to your inquiry, as you don't ask easy questions. I'll try to provide you with a few thoughts you may find helpful in deciding what to do.

To begin with, I favor home ownership—and the sooner, the better. The purchase of a home followed by the slow but steady payoff of the mortgage loan, often over several decades, can result in a priceless asset. But for a residence -free of mortgage, many retirees might never attain a degree of financial independence in later life.

There is another principle I favor: living a life free of debt. More specifically, a person should not incur personal debt in which interest must be paid. This means that credit card balances are regularly paid in full each month. In addition, motor vehicles are neither leased nor bought on time. What you drive should be acquired cash on the barrelhead, and if this means you must drive a 1984 Toyota Corolla, so be it. I also believe in education on the cheap, thereby avoiding student loans. Finally, you should never borrow to acquire such things as furniture, vacations, clothing or entertainment. Until you have the cash for each, you do without.

While we're on the subject of perfection, it's advisable to maintain a cash reserve of no less than six months living expenses, with a full twelve months even more preferable. Things happen, such as illness; the reserve enables you to avoid disrupting your life trying to raise cash in an emergency.

I'll add one more ingredient to the mix. I do not favor investment in mutual funds, either managed or index. They are, by and large, foisted on an unsuspecting public by the investment advisory industry for reasons that seem specious. In general, most financial councilors are devoid of sound investment advice and simply recommend to their clients those conventional bromides endorsed by their trade. Unfortunately these are the persons who prescribe what is found stuffed into most 401(k) plans.

Having described the conditions, I favor and disfavor—it's time to discuss your circumstances. First, I'll register a few comments. I'm particularly concerned that your total savings are "a couple of hundred dollars." You also mention that you have debt that will require until 2012 to be paid off. Finally, you report your 401(k) at $22K, which has recently taken a hit for a loss of $3K. How long that drop took is of consequence.

In order to answer you fully, I would need to know more about your situation. However, there are some things you should ask yourself that can help you make an educated decision.

First, take into account your family situation. Do you have kids? How many? List the expenses associated with them. Next, figure out your current income, and your probable employment future? Is your job really that secure? Finally, figure out the total amount of debt you owe, what are its categories and interest rates and are you continuing what additional debt you may incur over the next few months. With these details, you will be able to get a better handle on your situation so that you can make wiser, more informed and educated decisions.

Al Jacobs has been a professional investor for nearly four decades, with articles that appear regularly in a variety of online and print publications. His financial column, "On the Money Trail," can be viewed at www.onthemoneytrail.com.


---
---
---
Leave a Comment