Resurrecting A Woman's Libido: Is There a Magic Pill?
A woman's libido is very complex, making the promise of a one-size-fits-all pill equally as complex.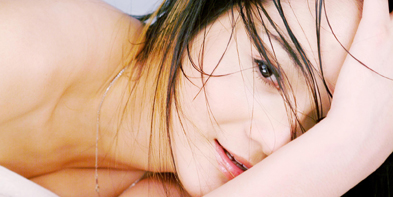 ---
What if women had their own magic sex pill? Perhaps the world would become a sing-song happy place like Viagra commercials promise.

Imagine if women could arrive home from a bone-weary day, drive the kids to practice, make supper, do a little housework and then—even after a slight pithy exchange with her spouse over who's driving the kids tomorrow—take a pill and "shazam!" feel instantly sexual, hot and bothered, ready and waiting for sex.

Can you fathom if such a sex pill were invented? Millions upon millions of women wouldn't have to constantly struggle to keep up with being "sexually normal." No more couple fights, power struggles, withholding or marital breakups—all because a woman could instantly turn on her sexuality.

When couples come to me looking for this magic pill—the hassle-free way to fix their sexual woes—I patiently explain that it is just a pipe dream. Inevitably, their faces drop and hope fades. Even still, millions of women spend billions of dollars yearly on different products and services hoping to give their libido a kick start. And believe me, there's a lot of pretender remedies willing to take your money.

To get some answers I spoke with Judy Mazurin, Chinese Doctor, to weigh in on alternative methods. She sites two Chinese herbs specific for improving libido: damiana for women and horny goat weed (yes, you read that right) for men.

Do these or any other herbal treatments work? Mazurin cautions, "Herbs can have an effect, but it's not the same for everyone."

As for alternative treatments like acupuncture, chiropractic or massage, you won't find a sex cure-all either. Mazurin points out that it never hurts to take care of your body and recommends that a woman tests a few different methods to find the one that works best for her.

Then again, where many women feel it is their libido that is suffering—and in some cases, like if she is on certain medications, she may be justified—it's probably something else about her body or circumstance that is zapping her sexual desire.

Mazurin says it's common for a patient to come in asking for a boost in libido when there's something else about her body that is out of whack, like high blood pressure. She explains, "I need to treat the other ailments before I can work on libido."

And that, in my opinion, is the allusive "X" factor on why there will never be a magic sex pill for women. A woman's drive to have sex is complex. People are focused on their genitals, when instead they should be focused on their all-encompassing mind, body and life circumstance.

But the major pharmaceutical companies with their multi-million dollar advertising campaigns and on-staff scientists will try to influence you differently—if they ever bring a product to market. They have invented a few prototypes, but nothing has been FDA approved.

The reason is simple. There are a litany of triggers that can positively or negatively affect a woman's sexual desire, sexual arousal and libido. Some women need a testosterone boost. Others, a brain-altering chemical to make them forget their to-do lists, resentments and sexual anxieties. Some need a chemical to help them communicate their sexual needs, while some women need instant fatigue relief—perhaps a spa pampering and maybe even a short time away from your spouse.

The list for what a libido pill would need to include is endless. If a gal is really serious about fixing her libido, it's up to her and her husband to take a bird's eye view of her situation to see where any potential problem(s) lie.

The great thing about rolling up your sleeves and working through personal and couple issues is that it will be a permanent fix, meaning you won't require a monthly trip to the pharmacy. Not only will you save tons of money, but your sex life will be much better for it.

Dr. Trina Read has a doctorate in human sexuality. Dr. Read is also an international speaker and offers free sex tips on her website www.bestsextipsever.com. To order her book, "Til Sex Do Us Part," click here.

You can also hear more from Dr. Trina Read on the Hitched Podcast.


---