Dress Distress
Waiting for your wife to get ready so the two of you can enjoy a night on the town can drive a sane man crazy… especially when she's finally ready and is dressed like a ho.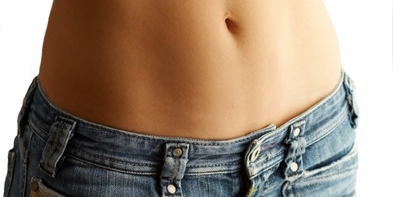 ---
In our society we put a lot of emphasis on appearances. I can certainly understand ones discomfort if they feel their wife is dressing in a way that a husband believes is inappropriate.

The first thing we have to establish is whether, in fact, the attire is inappropriate.
Is what she's wearing more in line with something that a much younger female would wear?
Is her manner of dressing provocative or suggestive?
Are her color choices too loud and inappropriate for the event you are attending?
Do her clothes fit her size?
Or, does she just look really good?
Generally, how we look on the outside is a manifestation of how we are feeling on the inside. For most of the above scenarios, there's a real good chance that your wife's dress style is trying to tell you that she's not feeling good—either she's in need of more attention from you or there's a more general lack of self-esteem.

In the last situation, where she's really not dressed inappropriately, but you are uncomfortable, it may be an indication that the issue is yours—you have some uncertainty or insecurity in the relationship.

Use this situation as an opportunity to connect with her. Here are some ideas:
Take the opportunity to be romantic with her—her clothes may be a way she's trying to bring some magic back into the relationship.
Try to be more attentive in general—pay her compliments, be appreciative of her. Remember that small gestures mean a lot to a woman.
If more is needed, let her know your feelings. This must be done in a gentle and sensitive way, however. You can say something like, "This is probably silly of me, but when you dress like that and other guys stare at you, it makes me really uncomfortable."
If, for example, you're going to a business event, ask your wife to be considerate of business protocol, still remembering to be sensitive to how you address the matter.
If the situation does not change, hard as it may be for you, it's time to have a heart-to-heart. Calmly let her know that this is something that really bothers you and that her lack of attention to it makes you feel disrespected. Try to discuss why your request hasn't been "heard."
Now you're speaking her language.

Karen Sherman, Ph.D., (www.drkarensherman.com) is a practicing psychologist in relationships and lifestyle issues for over 20 years. She offers teleseminars and is co-author of Marriage Magic! Find It! Make It Last.


---
---
---
Leave a Comment