Easy Ways to Build a Nest Egg
Simple ways to harness the power of saving to fund a brighter and more secure future.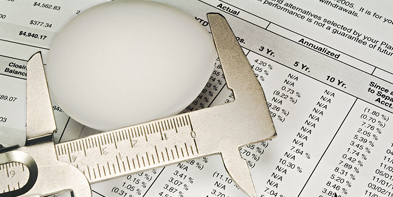 ---
For newly married couples looking to start off on solid financial footing, these days, the path to success may seem filled with disastrous pitfalls. However, finding a sure way really isn't as difficult as it seems. The key lies in learning how to manage the money that you take in and use it to build up a nest egg that will allow you to get through the shaky days you may experience together.



Create your budget.

The first step to financial security involves putting together a budget and sticking to it. This isn't a glamorous task, but it's also not a step you can afford to bypass if you're serious about a secure future. It will also involve the cooperation of both sides of the marital equation, too, because sticking to a budget is a lot like rowing a boat—if you're both not paddling in the same direction, you're not going to get anywhere.



Saving money.

Assuming you've successfully put together a budget that works for your new household and you're sticking to it, the next step is to establish goals for saving money. Now that it's clear how your money is being spent, it should also become clear how much you can actually set aside from your paychecks each month. When setting these goals, look at it from two levels. First, you'll want to identify shorter-term goals for expenses, such as home improvement or a vacation. You'll also want to establish longer-term goals for things like a home you can call your own or fulfilling college education plans.

Write down exactly what you're saving for and keep that list handy for extra motivation. On that list, write down whether the goal is long-term or short-term and whether it's a priority. In fact, if possible, prioritize each item on the list and try to assign each item a time frame—weeks, months or years—to help gauge your progress.

Ideally, you'll want to save at least 10 percent of your earnings, although no amount is too small. Keep in mind, even a dollar a day adds up to $365 a year. Also, try to make the saving process as easy—and automatic—as possible using such options as direct deposit from your bank account or direct payroll deductions.



Trim the fat.

Now that you've set up a savings list, you need to compare that list with what you've established as a budget. This is an important step because it may become apparent that your expenses are keeping you from achieving your savings goals as quickly as you'd like and need to be reexamined. By taking a critical look at what you want and what's holding you back, you'll likely identify a surprising amount of areas in your budget that could be trimmed. Ask yourself where you can spend less without drastically cutting your standard of living. And, start a "pay yourself first" program by automatically setting aside an amount each month. This amount can then be increased if you get a raise or pay off an installment loan.

Sometimes it can be difficult to figure out exactly where to make those additional cuts. Here are some suggestions:



1.

Look at the big expense in your budget and think about how you might cut them. Consider buying a less expense car, for example—both your car payment and your car insurance will be less.



2.

Try to keep only small amounts on any credit cards you have and pay off most of the balance each month, whenever possible. Charge items only for convenience.



3.

Don't buy anything on impulse.



4.

Take your lunch and snacks to work. Avoid vending machines.



5.

Buy in bulk; use coupons.



6.

Entertain at home instead of going to a restaurant. Rent a DVD instead of taking a trip to the theater.

After you've trimmed and cut, you may still find that you're unable to meet your savings goals. If this is the case, it's time to reevaluate those goals and you might need to change the time frame you've set to meet those goals. For example, perhaps that romantic vacation to Rome isn't in the cards two years from now—maybe five years is a more realistic goal. Sometimes, though, you'll need to adjust the goal itself.



Stick to the plan.

Once all the hard work of budgeting and saving is accomplished, the next step is to put your hard work into place, and stick to it. The good thing is once saving becomes part of your routine, money will begin to accumulate and in less time than you'd think, too, through the power of compound interest. Even at just $1 a day, saving that money with a mere 4 percent interest rate will yield $1,929 after just five years. In thirty years, that amount grows to $21,169.

If you continue to set savings goals, these amounts will only grow larger, of course, fueling more and more of the dreams you have for the future. In turn, it will also allow you to start making financial savings plan that can significantly improve your chances of living a comfortable lifestyle all the way to retirement. Who would have thought a simple thing like actually saving could have so many benefits?

Tim Kirchner is Vice President of MetLife Home Loans. Kirchner has more than 25 years experience in the home mortgage industry. For additional strategies on saving, visit www.metlifebank.com, and select the tab on "Life Advice."


---
---
---
Leave a Comment