Building a Strong Marital Foundation for Life
Building a structurally sound marriage, among other things, takes time. Use these five points to double check your work.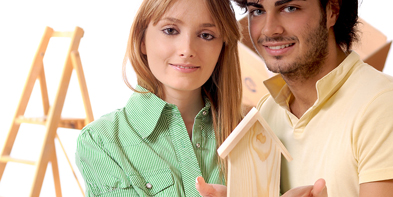 ---
"
Too many times people may have had the best intention to build a structure that would withstand the tests of time, and somewhere along the way, for whatever reason, they lost their commitment.
Whether it's problems within our own marriage or problems that we face in our culture, sadly, we consistently don't face them at all. Instead, we close our eyes, turn our deaf ear, blame others, play the victim and look to be rescued and often choose sides on issues that directly affect us all—which does nothing to solve the problem. Furthermore, even when we choose to address an issue, we often take the shortcut and expect the best.

What we need to focus on here are the words "integrity" and "commitment." And if we look around, we will see a lack of both in many of the things around us. The best way to understand what integrity truly is, is to look at a building's structure. When built with integrity, every aspect of that building is in line with the other parts—from the foundation on up to the spire on top. Integrity also extends to the ground that the building rests on. Furthermore, integrity does not only apply to how that structure is built, but also its ability to be structurally sound on all sides. Structural integrity is the reason the building can withstand what the elements throw at it.

Commitment has to do with how we follow through on decisions, goals, plans and/or intentions when we decide to take them on. Similar to building a structure, if one doesn't see their intention and commitment to a task through to the end of the construction process, that structure will lack integrity. Too many times people may have had the best intention to build a structure that would withstand the tests of time, and somewhere along the way, for whatever reason, they lost their commitment.

Everything around us, including our closest relationships, is like a house. It's important for you and your spouse to look at each other from the foundation to the top floor and even the ground on which each of you stands. This is especially true in a culture, like ours, where families are challenged; roughly half the marriages in the U.S. end in divorce, the education system is showing signs of age and wear, the financial system almost crumbled, athletes are doing anything to win and our very own political system is rife with conflict, betrayal and mistrust.

In life, it doesn't serve us to just live and plan for the tomorrow that brings sunshine or showers. It is easy to show people what we want them or ourselves to see. What are we doing to live our lives through the earthquakes in life, when everything we hid underground is heaved up to the surface? Have we put the time, energy and commitment into looking at our own foundation in our personal, parental, marital, spiritual, political life?

Regardless of how we got here, we have to be willing to fix these problems—all the way down to our foundation, which will be through finding the integrity and commitment to live our lives to the fullest. Here are five points you should consider to help evaluate your life's structural integrity and commitment:



1.

Ask yourself, "Are my beliefs, attitudes, emotions, intentions and behaviors in line?"



2.

What can you do to get them aligned? Do you need to set goals? Communicate better? Evaluate your commitments?



3.

Evaluate your personal, marital, parental, spiritual, community and even political integrity. Are they in line or do they need to be rebuilt?



4.

Get active in the change process, but know it will take time. There may be shortcuts, but they often don't work.



5.

Consider all of the people that are impacted by your integrity and commitment, but also make sure you make changes in your life for you.

I would ask each of you to look around your "house" and see what may be broken and in need of repair. You may stand to lose it all if you don't fix it.

Click here to listen to Dr. E discuss integrity and commitment on Episode 109 of the Hitched Podcast.

Erik Fisher, Ph.D., aka Dr. E…, is a licensed psychologist and author who has been featured on NBC, CBS, FOX and CNN. Visit him at www.ErikFisher.com to learn more about his books "The Art of Empowered Parenting" and "The Art of Managing Everyday Conflict" or to check out his blog.


---
---
---
Leave a Comment