Making The Right Decisions in Marriage
How couples can make healthy decisions in the face of a changing world.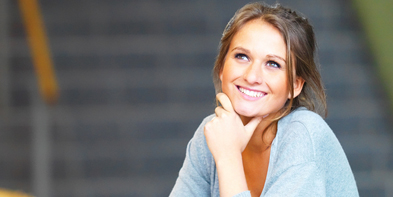 ---
As a family system—whether married without children or a family of six— the introduction of new technology also introduces new decisions to be made within the home. When does the Blackberry get turned off? How much time is young Johnny allowed to spend on Xbox?

While the topics may be ever changing, the process of healthy decision-making never ages.

As the nation's attention is whip lashed between cyber bullying and "sexting," it appears that now is the appropriate time to take a moment to focus upon the art of decision making, instead of the decisions that must be made. The overall goal during the decision-making process should be to have a discussion of thoughts and a sharing of opinions, as opposed to an argument over who is "right."

When a discussion seems to stray from this blueprint, a young couple must decide whether it's possible to refocus or perhaps agree to resume the conversation at a later time when both partners can listen less defensively.

Most couples get off track by letting their strong emotional responses overcome their rational selves. Certain decisions that have to be made in the present may dredge up memories of the past. Both partners may have a deep-rooted belief in what they are advocating—most likely one that extends back to childhood and their own family of origin. People often hold the beliefs that were formulated during their childhood very close to their heart, and since each person's childhood experience differs at varying degrees, each person's perception of the "right" way to do something will also differ.

This does not mean that one spouse is right and one is wrong, but that each partner's frame of reference may differ slightly due to each individual's own experiences; one's past ultimately impacts one's present point of view. Any matters that touch upon one's childhood experience, whether it was a positive or negative one, often create strong emotional reactions. With this in mind, couples are urged to be sensitive to each other's beliefs. It's important to remain curious, always trying to understand each other's frame of reference.

Although one may not agree with the other's opinion at face value, an argument may be avoided if the underlying motivation behind the opinion is uncovered. If the discussion continuously verges off track, bouncing between conversation and condemnation, then a couple is better off taking a break and resuming the discussion later.

Very often, couples can't recall what they were fighting about, but can clearly recall the ferocity of the fight. While this may happen at times, it is very important that this does not cause the topic to be avoided, but resumed in a healthier manner. Ultimately, it is truly the process, and not the end result, that has the power to impact a relationship.

Alyson VanDerhoef has a Masters Degree in Psychological Studies and an Educational Specialist Degree in Marriage and Family Therapy from Seton Hall University. Recently completing all the requirements for licensing and testing—including 6,000 hours of client contact—she is one of the New York Metropolitan Area's most up-and-coming, well-respected, young therapists.


---
---
---
Leave a Comment