How to Preserve Love and Passion in Your Marriage
A simple step to improve any marriage is to give it the respect and courtesy of each other's time.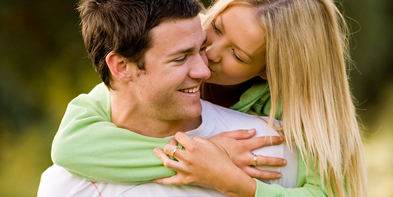 ---
"
Loving someone is being concerned about their feelings as though they are your own."
In my work with married couples, constant themes arise with men complaining about not getting enough sex and women complaining about men not wanting to listen or talk to them—especially when it comes to difficult feelings or situations. I know this is a generalization and that it does happen the other way around, but this is too common to ignore.

I literally say to these couples, "Have more sex with him," and "Talk to her more." I only wish it was that simple, but in reality it kind of is.

A seasoned couples therapist and author, Dr. Ellen Wachtel, writes in her book, We Love Each Other, But…, that couples lose track of what attracted them to each other and also that with passage of time people treat each other differently then they did when their relationship was at its best.

I wonder if they treat each other differently because the relationship changes or the other way around? Let's look at how couples regard being in love at the beginning of the relationship:

* You feel special in the relationship. Your new love is like the president of your fan club, you feel attractive, sexy, smart and successful.

* There is genuine interest about most, if not all areas of life that goes back and forth between you and your new love.

* You love to be together and love doing as many things as possible together. Even if what they want to do is not exactly your cup of tea, you do it just to be near and feel that tingling feeling that makes you feel so good.

* You tend to feel supportive and supported. There is usually praise and compliments about different parts of your spouseís personality, actions and looks.

* There is curiosity about them, what they think, feel, etc.

* You can't keep your hands off each other.

I agree with Dr. Wachtel that focusing on these aspects of a relationship and really trying to keep them alive and part of your interaction will keep your marriage sexy and keep you feeling connected. It really baffles me why so many men stop talking to their wives. I hear all too often that any attempt at a conversation other than the business of marriage is met with, "Oh no, not again," "Not now" or, "I don't want to talk about it." Then, a few hours later these same men expect their wives to be seductive sex kittens.

Most men do not get this very obvious connection. Women usually are not wired in a way that they can go from distance to closeness in an instant. They heat up and cool off slowly. Also, their sexuality is usually connected to feeling safe, close, attractive and special. They don't have an on and off switch. It also helps to feel appreciated and sexy by simply making a complement or two before going into the bedroom.

Please remember: Emotional distance and resentment are killers of love and passion. All this is not to say that men always have to be up for talking. There are stressful, long and difficult days in the office. Men are allowed to feel tired and distracted—or just be in "the cave" for a while. The key, though, is not just to disregard, ignore or put off your spouse indefinitely. If you don't feel like talking, make sure to say something like, "I don't feel like talking now but how about tomorrow night?" And make sure you come back the next night ready to have the conversation. It is crucial to maintaining a close connection and keeping the passion going.

Loving someone is being concerned about their feelings as though they are your own. Be concerned about how your spouse feels in the relationship and make them feel important and special. Give to get. It will do wonders for your marriage.

Irina Firstein LCSW is a relationship and marriage therapist in New York City for over 20 years. She has helped hundreds of couples overcome problems with intimacy and inhibited desire to reestablish a meaningful connection and achieve satisfaction in their marriages. You can visit her website at www.psychotherapist-newyork.com and follow her on Google+.


---
---
---
Leave a Comment