14 Ways to Celebrate Valentine's Day on a Shoestring Budget

Start early and use this as your guide to celebrate this Valentine's Day right!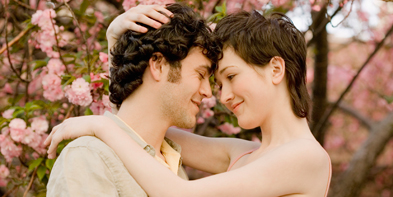 As February 14th rolls around the corner, hearts quake and hands shake. Lovers around the world hope for the best, yet secretly fear they'll make a star-crossed move. This day, beyond all others, has been carved out as the day to show your darling the true depth and breadth of your love.

Valentine's Day has become the proving ground for many relationships. This sweet-filled day offers the opportunity to make up for all the times we didn't quite get it right—the forgotten anniversary, the birthday celebration that went sideways, or those not-so-perfect holiday gifts. How can one singular day be filled with so much promise and, at the same time, such potential for disaster? Oh, the pressure of it all!
---
MORE ARTICLES
Tips and Ideas for Crafting Unique Christmas Gifts

Stop giving the same boring gift this year. Instead, try these crafty ideas perfect for stocking stuffers and friends.
5 Ways To Keep Warm

It's freezing outside, and that cookie-cutter set from the in-laws is looking very returnable right about now. Here are five items to keep out the cold.
Things That Melt

Whether you're looking for yourself or for someone else, find a melting gift that will melt the heart.
Baking Gear

Break out the flour and eggs—It's time to bake!
Relaxing in the Shade
Helping the Green Thumb
Water World
Casual Summer Fashion
An Affordable Putt
Hideaway
Double Play
Fitness On the Cheap
Desk It Out
Spruce Up Your Home
Baby You Can Drive My Car
Affordable Portable Hardware
Holiday Grab Bag
Nothing to Wine About
Sounds Like a Bargain
Budget Pet Gear
Halloween Deals
Cheap Summer Fashion
Vacation Gear Under $100
5 Kitchen Countertop Items Under $100