Best Online Buys for Married College Students

Four ways to save online for your college essentials.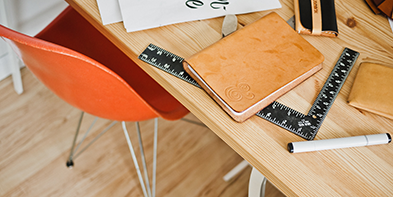 As a young married couple in college, money can be a finite resource. It's tough to think about going out to dinner and a movie when you're trying to figure out how to purchase your textbooks. To make the most of your experience and to not let the stress of money effect your marriage, you'll want to stretch every dollar as far it can go. Thanks to the internet, every product and necessity can be found online, most likely for a fraction of the price they sell for in stores. We've identified four areas where you can save money—hopefully freeing up enough to squeeze in a date night once a semester.
---
MORE ARTICLES
Halloween Savings Tips on Costumes, Candy and Decorations!

With Halloween just around the corner, here are some great money-saving tips.
14 Ways to Celebrate Valentine's Day on a Shoestring Budget

Start early and use this as your guide to celebrate this Valentine's Day right!
Tips and Ideas for Crafting Unique Christmas Gifts

Stop giving the same boring gift this year. Instead, try these crafty ideas perfect for stocking stuffers and friends.
5 Ways To Keep Warm

It's freezing outside, and that cookie-cutter set from the in-laws is looking very returnable right about now. Here are five items to keep out the cold.
Things That Melt
Baking Gear
Relaxing in the Shade
Helping the Green Thumb
Water World
Casual Summer Fashion
An Affordable Putt
Hideaway
Double Play
Fitness On the Cheap
Desk It Out
Spruce Up Your Home
Baby You Can Drive My Car
Affordable Portable Hardware
Holiday Grab Bag
Nothing to Wine About
Sounds Like a Bargain
Budget Pet Gear
Halloween Deals
Cheap Summer Fashion
Vacation Gear Under $100
5 Kitchen Countertop Items Under $100