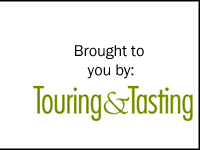 Miraflores: Putting the Sierra Foothills on the Wine Map

Helping expand the reach of great wine locations in California, Miraflores adds a new wine stop in the Golden State.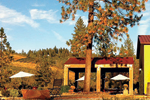 In the heart of the Sierra Foothills, acclaimed for interesting and historical places to visit, Miraflores is dedicated to helping write a new chapter in its history as a world-renowned viticulture area. Located in Placerville, California, surrounded by pine trees, wildlife, and rolling hills, the winery sits atop a sloping hill overlooking its beautifully manicured vineyards. The 254-acre old farmstead estate has an excellent terroir for its 38 planted acres and holds future sites for more vineyards.


Four Generations Later Murrieta's Well Still Producing Great California Wine

A quick trip from downtown San Francisco this Gold Rush era locale still delivers treasure.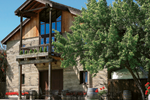 Springing from a tale as old as California itself, Murrieta's Well is defined by its distinctive blended wines, stunning location, and a rich heritage that began during California's Gold Rush era. The feeling still resonates today in the beautifully restored old stone winery. The winery's original founder, French-born Louis Mel, was captivated by the unusually gravelly soil akin to some of the great vineyard sites of France. He built the original gravity-flow winery and planted the vineyard with imported cuttings from the famed Chateau d'Yquem and Chateau Margaux. Upon his retirement in the early 1930s, Louis sold the winery to friend and neighbor Ernest Wente.

Family Roots Are Planted at the Wilson Creek Winery

Starting from scratch, the Wilson family has built an impressive and respected family winery in Temecula, California.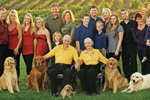 Wilson Creek Winery is all about family. In fact, in 2000, when the multigenerational Wilson family first opened the winery in the heart of the Temecula Valley, California, they were most excited about working together in a simple, joyful business.

"I guess we were half right," Rosie Wilson chuckles. "It certainly has been joyful!" Rosie and her husband, Gerry, represent the winemaking family's first generation. They had no real winemaking experience (unless one counts the dandelion and rhubarb wines they dabbled with in the 1960s), but they had a strong commitment to family, and a willingness to roll up their sleeves and learn.
Pietra Santa: Creating Artisanal Wines and Olive Oils

Sample delicious wines, olive oil and an architectural gem built by a protege Frank Lloyd Wright.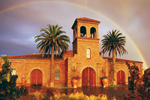 Named "Pietra Santa" (sacred stone) to honor its granite and limestone soils, Pietra Santa Winery is a family-run estate that produces artisanal wines and olive oils. The winery is located in the foothills of the Gabilan Mountain Range in the magnificent Cienega Valley—just 25 miles inland from Monterey Bay, California.

For wine tourists, Cienega Valley is truly a road less traveled. After an easy drive from Monterey Bay or Silicon Valley, they are delighted by its beauty and that of the stunning winery surrounded by vineyards. Currently, 120 acres are planted to Pinot Noir, Chardonnay, Pinot Grigio, Merlot, Sangiovese, Zinfandel, and Cabernet Sauvignon. The estate's oldest vines are 107-year-old Zinfandel.
Winderlea Vineyard & Winery: Integrity You Can Taste

Donna Morris and Bill Sweat have realized their dream of producing spectacular Pinot Noir and have done so with great leadership and integrity.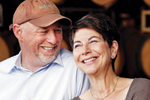 For Donna Morris and Bill Sweat, the owners of Oregon's Winderlea Vineyard & Winery in Dundee Hills, Oregon, it all started with their first date at a little wine shop in the North End of Boston. Fast forward 20-plus years and wine had become such a big part of their lives that they decided to trade in their corporate jobs for that of vineyard and winery owners.

Their decision to head to Oregon was simple. They had been enticed by the wines of Burgundy for years and found their favorite American Pinot Noirs were coming from Oregon. After some study of their wine cellar, they realized many of the Oregon Pinot Noirs they favored came from the Dundee Hills. Their holy grail was to find old vine vineyards for Winderlea wines. They happened to be in the right place at the right time when the famed Goldschmidt Vineyard came up for sale. They have coupled their jewel of a vineyard with renowned winemaker and viticulturalist Robert Brittan, who has 30 years of experience in some of Napa's finest wineries.
Husband & Wife Team Craft Wine Good Enough for the White House

ROCO Winery is named after the husband and wife team Rollin and Corby Soles and after 20 years continues to make exceptional wines.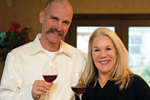 ROCO Winery is named after Rollin and Corby Soles for a very good reason. It represents the combined energy of a tireless married couple who dreamed for decades of starting their own wine label in the Chehalem Mountain Range of Oregon's fertile Willamette Valley.

Hailing from Texas, Rollin has been crafting fine wines which have earned high acclaim for more than 20 years. He helped found Argyle Winery in 1986, and is the only Oregon winemaker whose wines have been ranked in Wine Spectator's ?Top 100 Wines of the World 13 times.
Kestrel Vintners Is A Winery Focused On Food

While many chefs shop at local farmers' markets, Kestrel Vintners has hired a chef who plants her own seeds.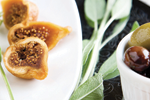 Located in the eastern part of the acclaimed Yakima Valley AVA, in Prosser, Washington, Kestrel Vintners has built a solid reputation by fully anticipating its customers' desires. Like its excellent wines, the winery's success story begins in the vineyard. Kestrel View Estate Vineyard is home to the oldest continually producing Chardonnay block in the state of Washington, as well as Cabernet Sauvignon and Merlot plantings dating back to 1972, and many more varieties.

Brian Carter Cellars: Enjoy Small, Handcrafted Blends

Take a trip just 20 minutes outside of downtown Seattle and you can experience a wide variety of delicious wines at Brian Carter Cellars.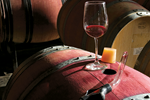 After 35 years of making wine in Washington State, Brian Carter knows quite a bit about the state's viticultural depth and range. He's spent years in the vineyards and winery, so he knows that to create balance in his wines he must have balance in the vines. Brian Carter Cellars sources more than 22 varietals from over a dozen different vineyards throughout central and eastern Washington. "In warmer years, our cooler sites typically yield better fruit and in cooler years, the warm site vineyards tend to shine," Brian says. "By sourcing fruit from both types of vineyards we can always find gems and create wines of balance in the fruit, acid, and tannins."

Annadel Estate Winery Rises From Ruins

A personal tour and taste await at the rejuvenated Annadel Estate Winery.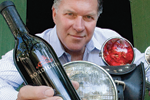 From the ruins of a 19th century winery and 20 acres of neglected vineyards and rose gardens, Annadel Estate Winery has become one of Sonoma Valley's standout wineries, offering an utterly unique, private wine tasting experience.

The Annadel Estate was reawakened in 2007 when Dean Bordigioni fell in love with the grounds: replete with old stone ruins, an abandoned farmhouse, quaint carriage house, and 20 acres of vineyards, heirloom roses, hydrangeas, and other flowers.
Tried & Tested The Four Graces Family Vineyard

This family vineyard experiments with small batches to produce a living legacy.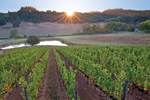 When Paula and Steve Black founded The Four Graces in the Red Hills of Dundee, Oregon 10 years ago, they set out to make rich, complex wines that elegantly express their unique terroir. For their estate vineyard, they purchased a remarkable 110-acre parcel planted with mature Pinot Noir, Pinot Gris, and Pinot Blanc vines: the Red Hills' three top-grown varieties.

Things Are Bright at Shady Lane Cellars

A world-class winemaker is helping to put Michigan on the wine producing map.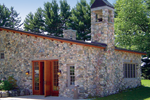 Adam Satchwell came to the Leelanau Peninsula in Michigan and became the winemaker for Shady Lane Cellars in 2000. Before he knew it, he had become an active participant in the region's effort to make wines the industry would notice (and applaud) on a global level. Since then, Shady Lane has won numerous Gold medals and Best of Class awards in many national and international wine competitions.


Spanish Charm Radiates at the Gloria Ferrer Caves & Vineyards

The Ferrers bring their 100 years of winemaking experience and Spanish culture to California with success, accumulating over 500 gold medals in the last five years.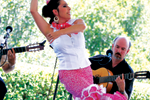 A soft, steady Carneros breeze often greets guests as they drive up the olive tree-lined entry road of Gloria Ferrer Caves & Vineyards. It was this breeze, along with the familiar Mediterranean climate and gently sloping hillside that first drew the Ferrer family to the Sonoma, California land.

Relying on their Spanish roots and more than 100 years of winemaking experience, the Ferrers planted three-quarters of the Carneros estate exclusively to Pinot Noir. Now more than 25 years later, Gloria Ferrer sparkling wine is defined by this commitment to Pinot Noir.
A Legend of Sonoma County: Russian River Vineyards

The newest owners of Russian River Vineyards honor its history with quality.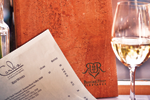 First founded 50 years ago, Russian River Vineyards is a Sonoma County icon and an idyllic winery destination. Through the years, it has seen many chapters with changes of ownership and is now flourishing, thanks to the vision and hard work of its team of dedicated owners: Chris O'Neill, Giovanni Balistreri and Anthony Austin. The partnership was formed through a mutual love of fine wine, excellent food, and a desire to bring back the glory days at Russian River Vineyards.


The Refugio Ranch Is A Family Affair

This family turned a cattle grazing piece of land into a plot producing exquisite wines.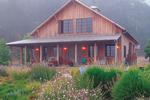 Nestled against the northern flank of the Santa Ynez Mountains in California, and just south of the Santa Ynez River, Refugio (rey-FOO-he-o) Ranch is a splendid, rustic 415-acre estate dotted with oak trees and 26 strategically planted vineyard acres. Owners Kevin and Niki Gleason and their family planted the vineyard and remain its careful shepherds as they sustainably farm the grapes in blocks, and at harvest, pick them by hand in the cool of the night.

The Gleasons are extremely grateful for the expert knowledge of vineyard manager Ruben Solorzano (they call him the Grape Whisperer)
Must Visit: Ferrari-Carano Vineyards and Winery

Husband and wife owners, Rhonda and Don Carano, have created one of the must-visit wineries and tasting rooms when traveling through Northern California wine country.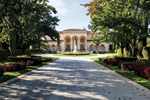 Inspired by the natural beauty of Northern Sonoma County, Rhonda and Don Carano first bought land in the Alexander Valley in 1979, and founded Ferrari-Carano Vineyards and Winery in 1981. Since then, their conviction that grape source and terroir are paramount in creating quality wines has led them to acquire 19 distinct estate vineyards in five separate appellations. As a result, the Ferrari-Carano portfolio is a true testament to the region, expressing the aromas and flavors of Dry Creek Valley, California and beyond.

Prayers Are Answered at Cathedral Ridge Winery

Atop the Cathedral Ridge overlooking the Columbia Gorge is a winery producing award-winning wine.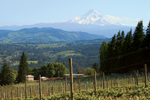 Making its mark on the stunningly beautiful Columbia River Gorge, Cathedral Ridge Winery captures rave reviews, including Wine Press Northwest's 2007 Oregon Winery of the Year. More recently, Wine & Spirits Magazine awarded the 2009 Pinot Noir Reserve 90 points and named it one of the year's Top 50 Pinot Noirs. Cathedral Ridge Winery sits high atop a ridge overlooking the Columbia Gorge, with Mount Hood and Mount Adams gleaming in the distance. The winery was founded in 2003, when Robb Bell purchased the former Flerchinger Vineyards. He named the winery Cathedral Ridge after the striking knife-edge ridge running off the Northwest summit of Mount Hood. This impressive Oregon ridgeline is known to climbers as difficult to find, but worth the trip. Robb expresses this same passion in his wines.
Renaissance Man Jim Judd Squeezes Grapes

J&J Cellars offers many about as many labels as the hats worn by the winery's entrepreneur.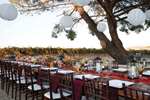 J&J Cellars is the most recent chapter in the story of Jim Judd; farmer, entertainer, father, pilot, retired executive, and grandfather. With the help of the entire family he proves time and again that great grapes make great wine.

It is certainly worth a delightful country drive to verify this. J&J Cellars is located along the new 12-mile Pleasant Valley Wine Trail in San Miguel, California, just a stone's throw north of Paso Robles. The Judd family has been growing grapes there for well over a decade.
Husband & Wife Team Are Producing Dam Fine Wine

Castoro Cellars is celebrating its 30th anniversary with delicious, accessible wines from California.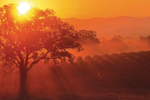 As owners of Castoro Cellars, one of the oldest wineries in the Paso Robles region, the husband and wife team of Niels and Bimmer Udsen couldn't be more excited to be celebrating the 30th anniversary of the winery. They began making wine in the early 1980s and over the course of the next 10 years, bought equipment and opened a tasting room. The winery site, located in Templeton, California, was purchased in 1991, and within the past decade existing vineyards were purchased and new vineyards planted. Today, more than 350 acres farmed by Castoro Cellars in are grown organically. The winery is also a certified organic facility.
Thorn Hill Vineyards: Perfect Terroir for Artisan Wines

Husband and wife team, Amy and Jack Thorn, moved from Pennsylvania to California to launch their winemaking business.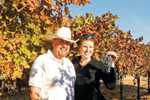 Winemaker Amy Thorn and her husband, Jack, traveled 3,000 miles from their native Pennsylvania in search of the perfect terroir to establish their winemaking business and ?Thorn Hill Vineyards. "Good winemaking begins in the vineyard, nurturing the grapes to cultivate fruit imbued with the flavor and nuances of the terroir," Amy says. "The terroir—encompassing location, climate, soil, drainage, and perfectly matched clone selection—is imperative in crafting a quality wine."

No Competition: Villa San-Juliette Will Get Your Vote

Two friends and producers from the biggest shows on television select another winner—their vineyard.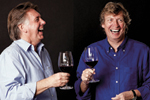 The exquisite Villa San-Juliette sits at the northern end of the Paso Robles American Viticultural Area (AVA) amidst gardens and grounds so enchanting, it could be mistaken for the set of a Hollywood movie. Appropriately enough, this slice of heaven in San Miguel, California, is the brainchild of Ken Warwick and Nigel Lythgoe, childhood friends and producers of some of television's hottest programs including American Idol and So You Think You Can Dance.


Mettler Family Vineyards: Tending Grapes for Over 200 Years

The storied Mettler family were one of the first to introduce French clones to the Central California region and continue to make thoughtful, delicious wines.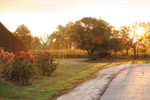 Through eight generations in the grape growing industry, Mettler Family Vineyards has cultivated an unrivaled kinship with the earth. Beginning in Germany in the 1770s and continuing with their arrival in California's Central Valley region of Lodi in the late 1800s, the Mettler family has a tradition of producing premium winegrapes, both for their own label, as well as for other winemakers and respected wines.

As stewards of the soil, the Mettlers have chosen to run their farm as both sustainable and certified organic.
Thacher Winery Continues to Make Award-Winning Wines

In less than a decade of the Thacher Winery label hitting bottles, award medals began to fall upon them.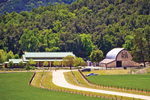 Just a decade ago, Michelle and Sherman Thacher drove down from Santa Cruz to attend a wedding at the historic Kentucky Ranch in Westside Paso Robles, California. Already in love with the area, they were taken with the charm of this classic country horse ranch, and when it went up for sale several months later they promptly sealed their destiny. Today, Kentucky Ranch is home to the couple's young family and Thacher Winery.

Madroña Vineyards: A Sky High Vineyard

High up in Camino, California is crisp air, and wines made with old-world techniques.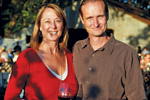 It's a steep drive up High Hill road to Madroña vineyards in Camino, California. When first-time guests arrive and realize how far they've climbed, they often report having an epiphany. They may have heard that Madroña stands at an elevation of 3,000 feet and is one of the highest-elevated wineries in the state of California, but now they feel it. The altitude imparts a clean, crisp quality to the air. The warm mountain days lead to cool mountain nights, yielding intense flavors and mild acidity in the grapes. Madroña's three estate vineyards total about 67 acres, offering an exciting range of terroir.
Hope Family Wines: An Innovative Winery with an Anti-Snob Approach

The Hope family roots are buried deep in the Paso Robles winemaking history.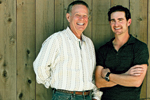 The name Hope appears in every chapter of the 30-plus year wine industry history of Paso Robles, California. Chuck Hope planted one of the first vineyards just east of the Salinas River in 1978, and helped establish the Paso Robles region's solid reputation for high quality grape growing. He helped other vineyards get their start and helped found what is now the Paso Robles Wine Alliance.

Chuck's son, Austin Hope, grew up sharing his father's passion for grape growing and the Paso Robles region, and became a winemaker. Today, this innovative farming family owns Hope Family Wines, producer of the Liberty School, Treana, Candor, Troublemaker, and Austin Hope brands.
Harney Lane Winery: Wines So Good They're Rarely Sold Beyond the Tasting Room

Six generations of family farmers have turned this land into a winery producing premiere wines.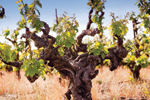 For more than 100 years, the George Mettler family has farmed Harney Lane, a 100-acre parcel just east of Lodi, California.

But it wasn't until 2006 that George, his wife Kathleen, daughter Jorja, and son-in-law Kyle Lerner, decided to venture into winemaking. Jorja left her career as a physical therapist to help with the winery; Kyle—who jokes that farming is legalized gambling with more variables—took on added responsibilities to manage the winery; and Kathleen applied her strong hospitality skills to organizing the tasting room. Even George's two grandchildren, Kirsten and Ian, who represent Harney Lane's sixth generation, played a part. The family now has complete control of their wines from vineyard, to the bottle, to the consumer. All the Lodi vineyard grapes are handpicked, hand sorted, then fermented in small lots and barrel aged.
Gustafson Family Vineyards: Magnificent Panoramic Views to Match Award-Winning Wine

A former Minnesota landscape architect has designed some amazing California wines.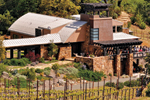 Dan Gustafson first laid eyes on the undeveloped property that would become Gustafson Family Vineyards in the spring of 2002 as he drove with his family from Healdsburg to the California coast. They were in the far northwestern mountains of Dry Creek Valley when Dan, a landscape architect from Minnesota, pulled to the side of the road and explained why this would be a perfect place to grow grapes. Dan purchased the land in Geyserville, California, later that year, and in 2006 he purchased an adjoining property, the same year Gustafson Family Vineyards bottled its first vintage.
Van Ruiten Family Winery: Holland Emigrants Drink Up the American Dream

The Van Ruiten family has planted its roots and vines in Lodi, California and is producing rewards everyone gets to enjoy.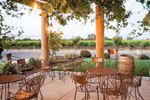 When the Tag and Label Manufacturers Institute awarded Van Ruiten Family Winery the Best Label in the World award in 2011, it was yet another affirmation of the family motto, "Make the best, and forget the rest." The motto has been practiced daily by family patriarch, John Van Ruiten Sr., who emigrated from Holland in the early 1950s and planted his vineyard in Lodi, California. His children grew up working in the fields and now three generations of the family work together to run the business, which started making its own wine in 2000.

"This is the American dream," John Sr. says. Adding that winemaker Ryan K. Leeman believes in perseverance and hard work—and since he joined Van Ruiten Family Winery in 2003, has become an extended part of the family. "He's a perfectionist at making wine," John Sr. says.
Bennett Lane Winery: A Young Winery Aging Nicely

In only seven vintages Bennett Lane Winery is already producing 90-point-plus wines.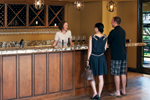 At the uppermost part of the Napa Valley, where the Vaca and Mayacamas Mountain ranges meet, Bennett Lane Winery consistently crafts vintage after vintage of superb Cabernet Sauvignon. It's hard to believe that the Calistoga, California winery was founded by Lisa and Randy Lynch nine years ago, since the name Bennett Lane is already found in the top-tier level of Napa Valley Cabernets.

In just seven vintages, 34 Bennett Lane wines have earned scores of 90 points or more from Wine Spectator, Wine Enthusiast, and The Wine Advocate. One current release, the 2008 Bennett Lane Maximus Red Feasting Wine, was awarded 94 points by Wine Enthusiast who described it as "very good, a dry, full-bodied red that will be versatile at the table."This vintage also received Best of Class at the San Francisco Chronicle Wine Competition.
Eberle Winery: The Star of Paso Robles Wine Country

In the late '70s Eberle Winery put Paso Robles on the map and continues to produce award-winning wines.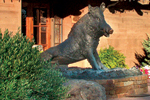 When Gary Eberle founded Eberle Winery 34 years ago with the premiere of his 1979 Cabernet Sauvignon, he introduced the world to more than a distinctive label; he introduced it to Paso Robles, California.

Today, Eberle Winery has reached a case production of 30,000. The Eberle name, which means "wild boar" in German, has earned a reputation as one of the highest award-winning wineries in the United States. In 2011, Eberle was named Winery of the Year by the International Sommelier Challenge. In 2012, Eberle ranked high with the Wine Spectator, earning 93 points for its 2010 Steinbeck Vineyard Syrah. Nearly four decades of wine awards are on display in the Eberle tasting room. Once visitors taste the wines, they understand why Eberle has been called the "Godfather of the Paso Robles wine appellation."
Dutcher Crossing Winery: A Sonoma County Craft Vineyard Experience

Artfully crafted, small-batch wines is a dream fulfilled that visitors will taste.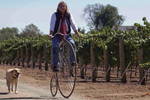 The high wheel bicycle is a fitting symbol for Dutcher Crossing Winery, not because its proprietor, Debra Mathy, is an avid cyclist, but because to ride it one must possess imagination, determination, and a good deal of skill.

For many years, Debra had dreamed of owning a winery. With the guidance of her father, a successful Wisconsin businessman, she spent years searching the world for the right one. He helped her narrow her search to St. Helena and Healdsburg, California, but then he passed away. Just a few months later, in early 2007, Debra had the opportunity to buy Dutcher Crossing Winery. Needless to say, the experience was bittersweet. She decided that her vintage high wheel bicycle, the last Christmas gift her father gave her, would serve as an icon for Dutcher Crossing Winery.
Franciscan: A Wine Education Like No Other in the Napa Valley

If you and your spouse want a winery experience that you'll remember for years, be sure to visit Franciscan in Napa Valley.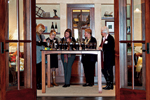 Rich, vibrant flavors with supple, silky texture aptly describe the wines of Franciscan, a winery whose roots are deeply embedded in the soil of the Napa Valley's Oakville District. In fact, Franciscan, located in St. Helena, California, has been welcoming visitors for nearly 40 years. Franciscan's friendly and knowledgeable team of wine educators has earned a fine reputation for offering unique seminars and interactive explorations designed to expand the palate and mind—and most importantly, give visitors a fun, interactive Napa Valley tasting experience. The Franciscan tasting room's daily calendar is full of more wine tasting experiences than one can RSVP for.
HammerSky Vineyards: New England Charm in California Sun

The HammerSky farmhouse is an unmistakable landmark that will catch your eye, while their Bordeaux varietals will capture your heart.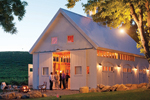 The country roads of western Paso Robles, California are winding, but one never has trouble finding HammerSky Vineyards. In fact, it's nearly impossible not to stop at HammerSky's singular property. HammerSky is distinguished by a strikingly beautiful century-old farmhouse, which sits regally alongside the entrance driveway. The majestic building is the first indication to visitors that they've found a special spot. Beyond the gates lie several more: a panorama of rolling Paso Robles vineyards, a New England-style barn, and an ultra-modern tasting room where intriguing HammerSky Vineyards' wine awaits.

Klinker Brick Winery: Rich, Dense, & Well Structured

Wine is often compared to the terroir, but Klinker Brick Winery gives nod to the materials of the area.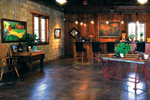 Fifth generation grape growers Lori and Steve Felten are often asked why they gave their winery in Lodi, California the unusual name of Klinker Brick. Heavier than regular bricks, klinker bricks are found in many historical Craftsman-style buildings in the Lodi area, including Steve and Lori's home. Their deep, rich color and massive density remind the Feltens of the qualities found in their Old Vine Zinfandel.

The Feltens' vineyards are primarily Old Vine Zin, managed in 15 individual vineyard blocks of vines ranging from 40 to 117 years old.
Castello di Amorosa: A Winery Fit for a King

You won't have to worry about dragons or defending your throne, but you can still drink like a conquering king.
Inspired to build an authentic Medieval castle to honor his Italian heritage and showcase his exceptional wines, Dario Sattui studied architecture for 30 years before he created Castello di Amorosa. The 121,000-square-foot fortress took 14 years to build, stone by stone in Calistoga, California.

The Castello has 107 rooms, 95 of which are used for winemaking and wine storage. It stands four stories high, with an equal number of levels underground.

Materra, Cunat Family Vineyards: Earth-Friendly Winemakers Respect the Land They Cultivate

While still a relatively young vineyard, they're already winning awards and making waves nationwide.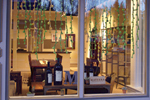 With a little patience and persistence, Brian Cunat, who hails from McHenry, Illinois, realized a dream when he, his wife Miki, and daughters Neena and Amie, founded Materra, Cunat Family Vineyards, in St. Helena, California, in 2007.

Materra, a 50-acre property in the Oak Knoll District of the Napa Valley, was named to honor the conviction Brian shares with his winemakers, Bruce Regalia and Michael Trujillo. Roughly translated from Latin, Materra means Mother Earth, which epitomizes their view on great wines: honor and nurture the land to embrace and develop Mother Earth's natural products and yield the highest quality grapes.
Monticello Vineyards: A Nod To Our Founding Father's Love of Wine

Our third president, Thomas Jefferson, loved wine, and this Napa vineyard pays homage to our founder's passion.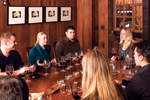 Inspired by the author of the Declaration of Independence and third president of the United States Thomas Jefferson, who once said, "Good wine is a necessity of life for me," Jay Corley founded Monticello Vineyards. Jay, who shares Mr. Jefferson's love for wine and viticulture, as well as his ancestral roots in Virginia, chose the name Monticello to honor him.

Visitors to Monticello Vineyards are invited to taste the outstanding wines in a cozy tasting room. However, the most noteworthy edifice on the property might be the one designated for private tastings and dinners.
Renwood Winery: A Global Reboot on Winemaking

Under new Argentinean ownership, Renwood Winery's future has never tasted so good.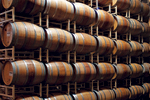 Surrounded by rolling hills and streams in the heart of Amador County's picturesque Shenandoah Valley, Renwood Winery is experiencing an exciting resurgence. The winery, which was founded in 1993, has always been lauded for its excellent wines. Now under new Argentinean ownership, Dave Crippen, who has been Renwood's winemaker since 2003, couldn't be happier. "I have been making wine for 30 years this harvest and have never felt as optimistic and enthusiastic as I do today," Dave says.

Trione Vineyards & Winery: Great Wine is a Family Affair

Take a drink from a winemaker with degrees in agricultural science and enology to go along with his decades-long, globetrotting experience.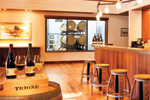 As a tribute to the distinctive grapes of the Alexander and Russian River Valleys, the Trione family founded Trione Vineyards & Winery and started making wines of its own. Brothers Mark and Victor Trione have farmed and managed some of Sonoma County's finest premium wine vineyards for more than 35 years. When the family decided to start its own portfolio in Geyserville, California, Mark's daughter Denise stepped up to help. The first vintage was released to rave reviews and a flurry of medals followed.


Thorn Hill Vineyards: You Can Taste the Passion in the Wine

A relentless pursuit of excellence has made this winery a beautiful gem perfect for your next wine tour.
Just above the Napa Valley, along Highway 29 in the city of Lower Lake, California, a beautiful gem waits to be discovered. Thorn Hill Vineyards' newest tasting room is perhaps one of Lake County's loveliest. The beautiful Mediterranean-style building is adorned with fountains, travertine patios, stained glass, stone fireplaces, ponds and gardens. It's a must-visit, not only for the property, but for the wines.


Silvan Ridge Winery: A Taste of Old-World Charm in Oregon

It's not often that you get to taste wine that has been on the White House dining room table.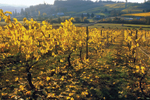 Silvan Ridge Winery is like a slice of Alsace, France, but it's just 12 miles from downtown Eugene, Oregon. Bordered on one side by alpine forest and commanding views of grape vines and rolling hills on the other, it's no wonder so many couples choose to say "I do" at Silvan Ridge.

The patio and expansive manicured grounds are a perfect spot for a picnic, complete with fresh fruit from one of the farm stands passed along the way—a magical drive that winds through the iconic Coyote Creek Covered Bridge, pastures, and miles of vineyards.
Medlock Ames: A Rustic Winemaking Oasis

Delicious wine, organic gardens, an olive orchard and a restored 150-year-old bar and store makes Medlock Ames a must visit winery.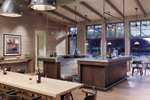 When longtime friends Christopher Medlock James and Ames Morison decided to take on the challenge of growing and making wine, they searched for—and found—a very special 320 acres of land on Bell Mountain in Alexander Valley. The year was 1998, and today's sustainable and organic farming movement was in its infancy. But Chris and Ames shared a conviction about the kind of wines they were going to produce and they founded Medlock Ames in Healdsburg, California upon some strong principles: practicing environmental sustainability and growing premier quality winegrapes.
Wine Tour: Herzog Wine Cellars

Just outside of Los Angeles is an impressive family winery with roots going back nine generations and a country that no longer exists.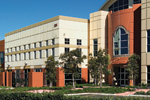 Situated at the gateway to Central California Coast wine country, amidst the strawberry fields and farm rows of Oxnard, Herzog Wine Cellars has a winemaking legacy that stretches back nine generations. For the first six generations, the Herzog family produced award-winning quality wines in their native Czechoslovakia. When the family moved to the United States in 1948, they brought with them their craft.

Today, the winery makes wine under two separate labels: Baron Herzog and Herzog Wine Cellars, with Joe Hurliman as winemaker for both brands.
Wine Tour: Ledson Winery & Hotel

Enjoy a castle fit for a king, but a bounty that all get to enjoy.
Steve Ledson, fifth generation farmer, winemaker, and owner of Ledson Winery & Vineyards in Kenwood, California and Ledson Hotel & Centre du Vin in Sonoma, California, has an uncanny knack for realizing his visions. When he was 13, his first soapbox derby car won the prize for its construction. He grew up and founded Ledson Construction in the heart of Sonoma Valley wine country. He pursued a successful career, but with wine growing in his blood, it's no surprise that Steve wanted to plant his own vineyard. He purchased a 21-acre property, planted 17 acres of Merlot, and started building a house for his family.

Wine Tour: Edna Valley Vineyard

Once buried under the Pacific Ocean, Edna Valley in San Luis Obispo, California is producing wine that can only be grown in the unique terroir.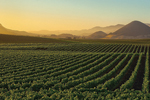 To fully appreciate the wines of Edna Valley Vineyard in San Luis Obispo, California, one must have an appreciation for the valley where they begin. Millions of years ago, this east-west oriented valley was part of what is now the pacific ocean. Bordered in three directions by mountains and hills (the Santa Lucia Mountains to the northeast, low rolling hills to the southeast, and the San Luis range to the southwest), and Los Osos Valley to the north, it forms an ideal pocket for grape growing. A gap exists in the perfect place—where Los Osos Valley meets the ocean in Morro Bay, providing a natural wide-mouth funnel of cool marine air.

Wine Tour: Lava Cap Winery

Just outside of California's state capital sits a wine gem with an impressive porfolio.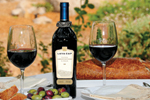 At the end of a tree-lined road, Lava Cap Winery in Placerville, California greets guests with a simple charm all its own. The tasting room isn't big, but has the necessities: a rustic wooden tasting bar, a cozy wood burning stove, and a wrap-around deck offering jaw-dropping views.

"Who knew when Lava Cap opened in 1986 how the winery would develop over the years?" smiles Beth Jones. But if anything, both newcomers and loyal fans are enchanted with the quaintness of the property. When they begin to sample the wines, they quickly become more enthused.
Wine Tour: Inn at Churon Winery

Great wine, great accommodations, great food. What else could you ask for in a retreat?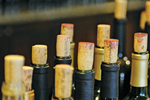 With an elegant French style that fits seamlessly into its lush surroundings, Inn at Churon Winery offers guests a regal experience in the Temecula Valley, California. This unique boutique inn sits atop 12 acres of estate vineyards affording spectacular views of Temecula Valley and the San Gabriel mountains. Lauded by the press (it has been written up in all the major Northern and Southern California papers), the inn offers 19 beautifully appointed guest rooms and five sumptuous suites. Each lovely, wainscoted room features an oversized marbled bathroom with a two-person Jacuzzi tub and separate shower, a fireplace, and a private patio or balcony. A full breakfast is served each morning and a private wine reception is held each evening.
Wine Tour: Elk Cove Vineyards

Elk Cove Vineyards is producing Pinots that mimic the complexity you'd find in wines out of France.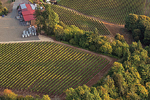 In terms of terroir, the Willamette Valley in is often described as the United State's answer to Burgundy, and Elk Cove Vineyards has developed a reputation for crafting a refined French-style libation. Although many regions of the U.S. produce stellar Pinot varietals, it's the temperate climate of the Willamette Valley in Gaston, Oregon that mirrors the exact latitude of France' s Burgundy region—eliciting Oregon' s persistent Old World comparison.


Wine Tour: Trinchero Napa Valley

Get a taste of Napa terroir with the wide variety of wines from the Trinchero family. Also, read about their process from winemaker Mario Monticelli.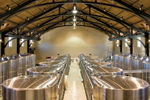 With a Napa Valley winemaking history that dates back to 1948, the Trinchero family has gained an exceptional international reputation for producing fine small lot wines. Through the years, they have acquired a series of small vineyard sites in specific areas of the Napa Valley, targeted for their uniqueness. Trinchero Napa Valley in St. Helena, California now draws its grapes from seven distinctive vineyard sites in five of the valley's designated appellations, and produces its wines in a new estate located just north of downtown St. Helena. The wines are showcased in a remodeled farmhouse, which dates back to the mid 1800s. It honors its founder, Mario Trinchero, who laid the foundation for what is now one of the nation's most successful family businesses.
Wine Tour: Chateau Grand Traverse

Chateau Grand Traverse has put Northern Michigan on the wine map with its award-winning Riesling.
Founded in 1974, Chateau Grand Traverse is the oldest and largest commercial winery and vineyards in northern Michigan. It represents the vision of Edward O'Keefe Jr., who despite plenty of contrary advice, uprooted his family from Detroit and moved to the pristine Old Mission Peninsula to plant European vinifera vines. Today, Chateau Grand Traverse produces about 100,000 cases of wine each year, from its vineyards' multiple sites covering more than 200 scenic acres.


Wine Tour: Six Sigma Ranch

Making great wine is a an art and a science. At Six Sigma Ranch a statistician owner has calculated a winning formula for delicious handcrafted wine.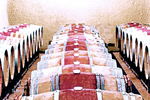 At Six Sigma Ranch in Lower Lake, California, art is science—and perfecting the art of wine begins in the vineyards. Owner Kaj Ahlmann, a practiced mathematical statistician, applies the Six Sigma philosophy to the old-world art of winemaking in order to handcraft each bottle of wine to be as good as the next.

The management practice of Six Sigma focuses on the pursuit of perfection. However, one must not be fooled into thinking that quality is all about control.

Wine Tour: WillaKenzie Estate

A mouthful of Burgundian style Pinot Noir can be found in the elevated terrain of Oregon.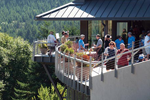 The founder of WillaKenzie Estate knows that wine is all about terroir. Bernard Lacroute was born in a small village in Burgundy. After a successful career in high tech, he decided to return to his roots and start a winery in Yamhill, Oregon, which is—according to Bernard—the best place (after Burgundy) to grow Pinot Noir.

WillaKenzie Estate was named after the sedimentary soil on which most of the estate vineyards are planted. The second site, Jory Hills Vineyard, is also named after the soil, which is volcanic and imparts different characteristics to the wine.
Wine Tour: Three Fox Vineyards

Holli and John Todhunter are living the Italian life in Northern Virginia at their Three Fox Vineyards.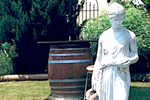 The heart of Northern Virginia has always been known for horses and foxes, and now Three Fox Vineyards in Delaplane is helping to make it known for fine wine. The boutique winery, situated on 50 undulating acres, produces several award-winning estate wines from varieties native to or grown in Italy, like Sangiovese, Nebbiolo, Pinot Grigio, Merlot, and Cabernet Franc. Here, proprietors Holli and John Todhunter have combined their passion for life, wine, and Italy to bring a little bit of la dolce vita (the sweet life) to Virginia.

Wine Tour: Sweet Cheeks Winery

Inspired by the curvaceous nature of the terrain, the owners love their Riesling to go with the Sweet Cheeks.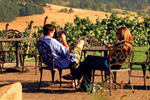 Dan Smith, founder of Sweet Cheeks Winery in Eugene, Oregon is often asked how the winery came by its intriguing name. He says it originated in 1978 as he sat on his front porch overlooking the vineyard that he and a colleague were preparing for planting. Dan noticed that the contour of the vineyard possessed a curious double swell. When his colleague asked what he planned to name the vineyard, Dan quipped, "Sweet Cheeks."

The name stuck and really took hold when Sweet Cheeks Vineyard began producing exceptional cool climate grapes. Located in the southern fringes of the Willamette Valley, the 65-acre estate vineyard is planted to Pinot Noir, Pinot Gris, Chardonnay, and Riesling on prime sloping hillside overlooking the Briggs Hill Valley.
Wine Tour: Summit Lake Vineyards

This winery is built on a love story that goes back to the teenage years of the owners.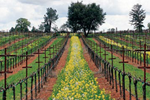 The story of Summit Lake Vineyards reads like a good novel: a young romance, epic global adventure, trials and tribulations, dreams coming true. But the real themes that course through the heart of this tale, aside from its literary draw, are firmly grounded in hard work, family, and dedication to traditional winemaking. Located in Napa's very first sub-appellation, the Howell Mountain Appellation, Summit Lake Vineyards is perched 2,000 feet above the California valley floor. Compared with the typical heat of Napa's valley floor, the cooler climate of this high elevation coupled with volcanic soil composition, results in ideal conditions for what Summit Lake is known for, outstanding estate grown Zinfandel and Cabernet Sauvignon.
Wine Tour: Rosenblum Cellars

Next to San Francisco is this hip Zinfandel tasting spot with more than 50 wines in production from a variety of growers.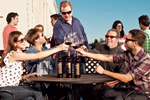 It's just a scenic ferry ride from downtown San Francisco to the quirky and beloved Rosenblum Cellars Visitor Center. For more than 30 years, Rosenblum Cellars has been one of California's pioneering Zinfandel brands.

Originally founded by Kent Rosenblum, the winery in Alameda, California relies on long-term and very close relationships with small production, high quality growers all over Northern California. "We have more than 50 wines in production," notes Winemaker John Kane. "They include many different varietals, single vineyards, appellation designates, and reserve wines. I like to leave the growing to the experts and they let me focus on the winemaking."
A Look Inside the Robert Mondavi Winery

Perhaps the largest and most popular winery in Napa Valley, Robert Mondavi was also the first major winery built there since Prohibition.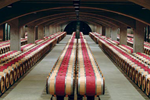 With his belief that the Napa Valley could be the center of a gracious lifestyle embracing wine, food, and art, Robert Mondavi built the valley's first major winery since Prohibition in 1966. Since then, Robert Mondavi Winery in Oakville, California has welcomed hundreds of thousands of guests.

Robert Mondavi Winery was one of the first to welcome visitors for tours, events, concerts, and tastings, and today its visitor programs are world-renowned. There is a wide array of interactive ways guests can learn more about Robert Mondavi wines. The Signature Tour and Tasting leads them along the path of the grape, from vineyard to cellar to bottle.
Wine Tour: Hahn Estate

One of the first wineries in California to be certified for their sustainability makes Hahn Estate wine taste even better.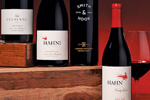 Rugged and teeming with natural California beauty, the Santa Lucia Highlands vineyards of the Hahn Estate deserve to be protected. That's what Hahn Estate Founder Nicolaus (Nicky) Hahn recognized when he proposed the creation of the Santa Lucia Highlands (SLH) appellation three decades ago.

Today, Nicky's family still owns and operates Hahn Family Wines and makes stewardship of the land their top priority. The winery was recently the first in the Northern Central Coast area to be certified green by the Monterey Bay Area Green Business program.
Wine Tour: Folin Cellars

A Southern Oregon winery that takes pride in putting the family name on every bottle.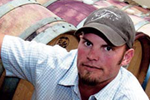 When Rob Folin graduated from Oregon State University in 2000, he first went to work for a major department store chain. He quickly realized that what he really wanted was to work outdoors and create something. The wine business seemed like a good fit, and Rob's parents, Scott and Loraine Folin, who reside on a ranch in Gold Hill in Southern Oregon's Rogue Valley, had some hillside acreage that was not being used.

Wine Tour: Cycles Gladiator Winery

A wine label that was banned in Alabama only served to to further strengthen their image as an expression of freedom and personal discovery.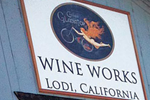 The new Cycles Gladiator Winery and Visitor Center is located in one of the oldest continuously operating wineries in Lodi, California, a nod to the colorful history of both the region and the Cycles Gladiator story.

In Lodi, early settlers were planting the region's first grapevines; while in Europe, the modern bicycle was considered a technological marvel and the new symbol of independence. Cycles Gladiator was the name of a popular French bicycle company and its beautiful advertising posters captured the feeling of freedom one discovered while cycling.
Wine Tour: Artesa Vineyards & Winery

With a history dating back to 1551, Artesa Vineyards & Winery knows what they're doing.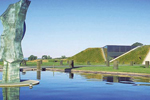 Aside from excellent wine, an epic family history, dramatic views, and stunning architecture make Artesa Vineyards & Winery a destination-worthy experience. The fascinating Artesa legacy began near Barcelona in 1551, when Jaume Codorníu bequeathed winemaking equipment to his family. A key marriage and several hundred years later, Cava—the first méthode champenoise sparkling wine made outside of France—was created by Josep Raventós. The ripple effect of this groundbreaking claim to fame has been felt across continents since then, arriving in Napa, California at Artesa in the present day, still owned by the Raventós family.
Wine Tour: Brassfield Estate Winery

Atop a volcano ridge, this remote winery embraces the natural habitat and protects the ecosystem while producing handcrafted wines.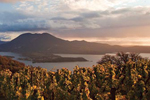 With valley floor vineyards at an elevation of 1,800 feet, and even loftier vineyards (the highest resting on a 3,000-foot-high volcano ridge), Brassfield Estate Winery in Clearlake Oaks has some of the most unique vineyards in the state of California. The family-owned estate is located in a remote western section of Lake County's stunning High Valley—so remote that sustainability is not a choice, it's a necessity.

There is no municipal water supply to tap into, so the winery relies completely on water captured in wells and recycled water to grow and make its wines.
Wine Tour: Cliff Creek Cellars

Fertile soil, volcanic ash and plenty of sunshine result in a delicious variety of affordable wines.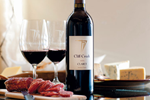 Three generations of family stand behind the wines of Cliff Creek Cellars. The family wine business started when the Garvin family bought a 100-year-old ranch in 1992 and broke ground seven years later for a vineyard in the Rogue Valley of Southern Oregon. Today, Sam's Valley Vineyard is planted to about 70 acres of grapes.

The vineyard, a composite of sandy Medford loam and volcanic ash, enjoys a great deal of sunshine and heat, and little rain. It provides a long growing season and a perfect incubator for Bordeaux and Rhône varieties.
Wine Tour: Chateau St. Jean

With gracious style, exquisite architecture, and inviting gardens, Chateau St. Jean has become an icon of sorts in the Sonoma Valley.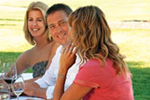 Founded in 1973, the Chateau St. Jean winery has the distinction of producing the first Sonoma County wine (the Cinq Cépages Cabernet Sauvignon) to be chosen by Wine Spectator as its Wine of the Year. The estate has delivered a relaxed French flair to the foot of Sonoma Valley's Sugarloaf Ridge, with a graciously staffed Visitor Center and elegant gardens designed to provide the utmost in tasting experiences. Guests are invited to shop at the delectably stocked charcuterie, picnic on the grounds—which include two fountains, a rose garden, and a large patio—stroll through the courtyard garden, visit the demonstration vineyard, and simply linger. It's not surprising that the Kenwood, California estate was voted Best Wine Tasting Room by NorthBay Biz readers in 2009.
Wine Tour: Breggo Cellars

Taking advantage of the various climate in California's Anderson Valley, Breggo Cellars is producing great red and white wines.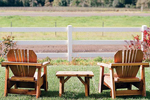 Tucked in an idyllic spot just outside of Boonville, California, Breggo Cellars presents a portfolio that must be tasted to be believed. The wines are made from premium Pinot Noir, Pinot Gris, and Chardonnay sourced from the finest vineyards across Anderson Valley. Winemaker Ryan Hodgins, who agreed to be part of the team to start the winery in 2005, couldn't believe his good fortune.


Wine Tour: Trinchero Napa Valley

Located in St. Helena, California, this family-owned winery has learned how to grow in all of Napa Valley.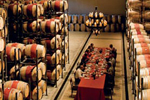 With a Napa Valley winemaking history that dates back to 1948, the Trinchero family has gained an exceptional international reputation for producing fine small lot wines. Through the years, they have acquired a series of small vineyard sites in specific areas of the Napa Valley, targeted for their uniqueness. Trinchero Napa Valley now draws its grapes from seven distinctive vineyard sites in five of the valley's designated appellations and produces its wines in a new estate located just north of downtown St. Helena. The wines are showcased in a remodeled farmhouse, which dates back to the mid 1800s. It honors its founder, Mario Trinchero, who laid the foundation for what is now one of the nation's most successful family businesses.
Wine Tour: Viansa Winery & Marketplace

Overlooking Sonoma Valley, Viansa Winery is a pioneer of the Cal-Ital concept.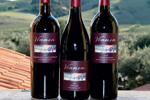 Idyllically situated on a hilltop at the entrance to California's legendary Sonoma Valley, Viansa Winery & Marketplace has become a destination for wine and food lovers from around the world.

With its distinctive Italian atmosphere and charming old world architecture, Viansa is a tribute to the early Italian immigrants who brought their winemaking traditions to Sonoma Valley. Surrounded by vineyards, flower gardens, and olive groves, and modeled after the charming, centuries-old villas that dot the Tuscan landscape, the main winery building appears to have been magically transported from the Italian countryside.
Wine Tour: V. Sattui Winery & Italian Market

V. Sattui Winery offers a slice of Italy in San Francisco and Napa Valley.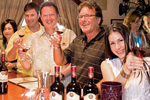 In 1885, Vittorio Sattui opened a small winery in San Francisco's North Beach, marking the birth of what would become, after four generations, a storied Italian tradition in Napa Valley—V. Sattui Winery.

Today, the winery, located in St. Helena, California on a 38-acre organically farmed vineyard, pays meticulous detail to tradition while showcasing an exceptional experience. The winery building, designed from sketches by Vittorio's great-grandson Dario, has the intense feel of a small Italian village.

Wine Tour: South Coast Winery Resort & Spa

In less than a decade, this winery has won more than 1,600 awards--a number unsurpassed nationwide.
A seamless blend of world-class wine, gourmet cuisine, and utter luxury, South Coast Winery Resort & Spa provides guests a sublime experience while they explore Temecula Valley, California wine country.

The only full service winery resort in the Temecula Valley, the 38-acre property began as a vineyard planted by Owner Jim Carter in the 1990s. Jim had a passion for growing plants and he and a team of vineyard experts meticulously tended the rich soil, intent on cultivating superior fruit. The fruits of their labor were first bottled in 2003, and in 2004, the first South Coast Winery wines were entered in competitions.
Wine Tour: St. Clement Vineyards

One of the original Napa Valley wineries, St. Clement Vineyards is a place for architecture buffs and wine lovers alike.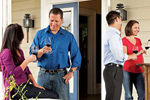 The short path from the parking lot to the charming Victorian house that houses St. Clement Vineyards' tasting room is steep, but worth every step. The landmark Napa Valley estate in St. Helena, California and established in 1878 by the San Francisco stained glass merchant Fritz Rosenbaum, was one of the first bonded wineries in the Napa Valley. But St. Clement's history began in 1976, when William Casey, a local ophthalmologist, bought the house and built a 10,000-case stone winery in the backyard.


Wine Tour: Robert Hall Winery

Inspired by a trip to France, entrepreneur Robert Hall gave Rhône varietals a new home in Paso Robles, California.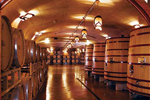 Robert Hall Winery bears the name of its founder, Robert Hall, an industrious entrepreneur who decided he wanted to own a winery during a family trip to France in the late 1970s. Robert was drawn in particular to Rhône varietals and—after a thorough search—he knew the terroir he was looking for was in Paso Robles, California. With the vision of building a winery that could handle a case production of 100,000 or more, he acquired his first vineyard, Home Ranch, in 1995, and Terrace and Bench vineyards shortly thereafter.
Wine Tour: Fess Parker Winery & Inn

One of the top wineries in California, Fess Parker Winery, also has a a spa a few miles down the road that you and your spouse can relax at.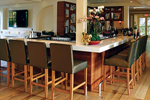 When famed actor Fess Parker purchased his 714-acre ranch in the Santa Ynez Valley back in 1987, he had a great vision for the future of his family and Santa Barbara County as a whole. He pictured a multigenerational winery producing wines that would express the terroir of the land he so fervently loved and believed in. A warmhearted and hospitable man, he also dreamed of owning an unpretentious inn where guests could relax and truly experience Santa Barbara wine country. Today, Fess's dreams are realized in Fess Parker Winery on the Foxen Canyon wine trail and just a few miles down the road at Fess Parker Wine Country Inn & Spa in downtown Los Olivos, California.

Wine Tour: Falkner Winery

Husband and wife team, Loretta and Ray Falkner have parlayed their success in the business world to award winning wines and a restaurant.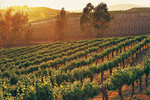 Standing atop a low-lying hill in the heart of Temecula Valley, California wine country, Falkner Winery warmly greets guests with a gracious blend of exceptional wines and genuine hospitality.

The stunning winery was founded just 12 years ago by Loretta and Ray Falkner. The couple, who both came from successful business careers, decided from the beginning that they would focus on producing wines of superior quality. With the help of Winemaker Steve Hagata, they are doing just that. Falkner wines are soft, approachable, and readily drinkable. They see plenty of barrel time—in fact, most of the reds age at least three years before their release.
Wine Tour: Doce Robles Winery

In just a short amount of time, this Paso Robles, California winery is already producing award-winning wines.
When third-generation grape grower Jim Jacobsen sold his land in Fresno County and purchased the 40 acres that would become Doce Robles Winery's vineyard in 1996, the Paso Robles, California wine industry was just getting underway. Jim planted Barbera, Zinfandel, Merlot, Syrah, Cabernet Sauvignon, and Cabernet Franc. As his vines matured, he worked alongside other winegrowers in the area. Jim fondly remembers those early days when he learned to make wine with his neighbors.

Wine Tour: Desert Wind Winery

Discover rich red wines in the desert climate of Prosser, Washington.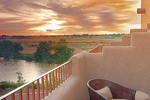 Located at the foot of the Horse Heaven Hills in the Yakima Valley AVA, Desert Wind Winery pays homage to the area's arid, hot climate with its name, handcrafted wines, and distinctive style of hospitality.

Desert Wind in Prosser, Washington, began as a 480-acre vineyard site in 1993 by the Fries family, owners of Duck Pond Cellars in Dundee, Oregon. The longtime farming family was intrigued by the potential of the Wahluke Slope, which has one of the driest, warmest climates in the state of Washington, for growing Bordeaux varieties.
Wine Tour: Anselmo Vineyards

You'll find food, fun and, of course, fantastic red wine at this vineyard and cattle ranch.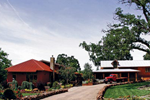 Lovers of great wine, fresh food, and the Wild West feel they've found a slice of heaven when they discover Anselmo Vineyards and Seven Hills Land and Cattle Ranch at Inwood Valley, California, just east of Redding. When Reverge and Ramona Anselmo purchased the 15-acre working ranch in 2005, they revived five overgrown vineyard acres and planted five more. They also restored the 1850s farmhouse to serve as a tasting room and casual restaurant offering a first-class dining experience. Today, guests come from near and far to relax, enjoy the beauty of the ranch, and dine on natural, pasture-to-plate cuisine. Nearly everything is grown on the ranch, including the succulent beef and the splendid portfolio of Anselmo wines.
Wine Tour: Skinner Vineyards & Winery

After seven generations, this winery in the Sierra Foothills of California is putting the worlds most planted varietal, Grenache, on the U.S. map.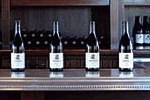 In 1852, an ambitious young Scottish immigrant named James Skinner discovered the unvarnished beauty of the Sierra Foothills—along with an ideal climate in which to grow Rhône varietals. In less than ten years, he established one of the first commercial wineries in Fair Play, California, a family business that thrived well into the early 1900's.

One hundred and fifty years—and seven generations— later, James's great-great-great-grandson Mike and his wife Carey set out to bring Skinner wines back to the Sierra Foothills. With their inaugural release in 2007, the Skinner family restored a legacy that is not only a part of a rich family heritage, but also California's early winemaking history.
Tuaca-based Fall Drinks

Celebrate the season with comforting beverages made with this distinct, easy-to-find liqueur.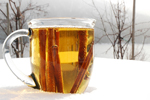 My husband and I have both always loved fall; so much that when we were picking a date for our wedding years ago, we skipped right past June and easily decided on November. The afternoon before our rehearsal dinner, family friends hosted a hayride for our guests that included a massive spread of food and, of course, plenty of festive drinks. The most popular beverage was a Tuaca-spiked cider that kept all of us warm as we rode around bundled up on hay bales. At the time I wasn't familiar with Tuaca, but it has since become a staple at our holiday family gatherings.

Tuaca—a brandy-based liqueur blended with vanilla, and essences of lemon and orange—has a very distinct flavor, yet is versatile and can be used in a variety of drinks.
Farmer's Market Drinks

Incorporate a healthy serving of fruit with your pool or beachside drinks this summer.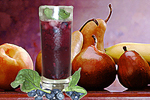 Since living in California, going to the local farmer's market every Saturday morning with my husband has become one of my favorite parts of the week. I'm incredibly thankful the market stays open year-round, but have to admit that I start getting a little tired of apples and oranges by the spring. So when summer comes, I find myself loading up on cherries, blueberries, peaches, strawberries and melons. On occasion, I admit, I go a little overboard.

That's when it's time for "farmer's market drinks." I always feel better about sitting outside and enjoying a drink when I know I'm at least getting some fruit. Below, I've included three of my favorites. Get creative and substitute with whatever fruit you have on hand.

Hosting a 'Wine Tour' at Home

If heading to the vineyards isn't in your immediate future, bring the experience home instead.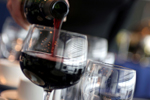 Sure, you can find great deals on hotels, flights, rental cars and restaurants, but the price of a wine vacation can still add up; especially if you end up buying and shipping a couple cases of wine home, to your friends or family.

Visiting wineries and tasting several wines side-by-side can be a valuable learning experience. Fortunately, you can replicate many of the aspects at home. And it's much easier to get your friends together for a wine party than an entire vacation.
A Couple's Guide to Touring Wineries

Consider these 8 'before, during and after' tips for making the most of your next wine trip.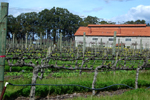 If I had to compile a list of times that I've been truly, unreservedly happy, many of them would involve wine tasting. I love feeling the slight chill of the air while walking through the barrel rooms and smelling the fermentation. And few things are better than exiting a tasting room into the sun and taking in the green hills.

I particularly savor wine tasting in late fall when the leaves on the vines are red and gold and the tasting rooms are far from crowded. A couple of weeks ago, however, I was hankering for a vacation and headed to Napa and Sonoma, CA for a long weekend. Despite the bare, pre-spring vines, the symmetry of the rows and the yellow mustard weeds that colored the vineyards were remarkable.