Choosing where you'll celebrate Halloween together can be a scary decision. Here's how to pick the best place to party.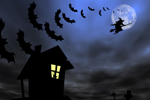 Kids aren't the only ones who have fun on Halloween. This is the only time of year you're allowed to dress as scary—or as sexy—as you want. It's also a fun way to enjoy a night out together by transforming yourselves into completely different people, just for one night. Picking the perfect Halloween party to show off your costumes isn't easy—these days it seems everyone throws a spooky bash. Whether you're hitting a house party or visiting your favorite downtown haunt, here are some tips for choosing the best place to party on Halloween night.
22 great tips for parents and kids to make this year's Halloween safe and festive.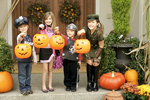 Every year you can count on countless little angels and funny little cowboys ringing your doorbell on the eve of October 31st. There are certain courtesies that should be observed and are certainly worth a friendly reminder.
Trick or Treat Tips for Parents
Think twice before carting around a "party wagon" filled with liquor for your trick or treat travels.
The emphasis should be on the kids when it's dark and your children are dressed up and running from house to house. Parents are often distracted by the red wagon filled with chilled margaritas and often let their children get too far ahead of them while they are socializing and pouring their next drink.
Debating on the proper time to let Junior go trick-or-treating alone? Dr. Sherman breaks it down.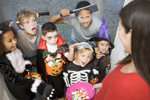 Sad as it might be, the carefree days when kids could just go outside to play or hang out are no longer the norm. As parents, you do have to be more cautious about your child's safety. And it's a hard call, at times, to determine when to stand firm about restrictions and when to allow your child to exert some individual freedoms. Certainly, the fun time of Halloween has been tainted by the concerns that exist in our present society. Thankfully, most children do go trick-or-treating without any negative event; unfortunately there are incidents reported that put parents on edge.
Carving pumpkins not your bag? Here's a handful of unique ideas for you hitched Halloweeners.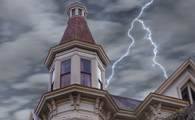 October 31st can mean more than passing out candies to your neighborhood kids. Nowadays, Halloween has become just as much of a pastime for adults as it is children, and what better way to celebrate the holiday than with your best treat of all—if you were just thinking of that king size Snickers bar the rich neighbors always pass out, shame on you. We're talking about your scream supreme partner in crime, life and bed; your spouse. Sure there's the costume parties and theme parks turned booseville, but this spooky occasion is also an opportune time to try a little something different. And we don't just mean the scantily clad Halloween costumes for women that are so de rigeur nowadays, though they could spice up the night!
Pick a pumpkin and the perfect date for a beautiful fall day.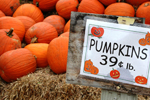 October is one of the most beautiful times of year: the air is crisp, the leaves are falling and the sun is still strong enough to warm the afternoons. These picturesque days are the perfect complement to a fun-filled day of pumpkin picking and other fall activities. So grab your sweetie and your favorite warm sweater and plan a romantic fall date at your local pumpkin patch.
Get bundled up and cozy for this. We have three true stories where the truth may seem stranger than fiction.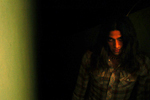 Now that your pumpkin is picked out and ready to carve and you have your stash of Twix and Butterfingers hidden from the kids, it's time to up the creep factor this Halloween. We found some real life spooky stories that have left a lasting impression on the tellers.
Take advantage of the costume season by playing out one of these eight sexy fantasies.
As a kid, you thought Halloween couldn't get any better: staying up late, eating massive amounts of candy and dressing up as your favorite character—what more could a kid ask for? Luckily for your inner child, the fun doesn't stop as an adult. Halloween is still about staying out late, consuming massive amounts of sugar and—best of all—dressing up in outrageous, sexy costumes.
Five families share their stories of Halloween hijinks.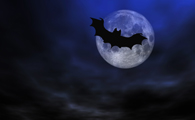 Halloween doesn't always go quite as planned. But what does? Check out these stories of spooky nights gone awry and you may just feel a bit better about forgetting to buy a bag of candy.