Get started early and make your holiday season a smooth one with these great tips.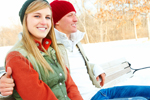 The holidays are here once again, as well as the anticipation, excitement, and sometimes dread. It's wise to plan ahead, not just for the menu or the presents or the guests, but more importantly, for you. How can you make this a truly happy, healthy, fun holiday season for you, your spouse, and your family? Here are the top 10 issues that usually make or break the holiday season:
The must-see movies everybody should watch this holiday season, both naughty and nice.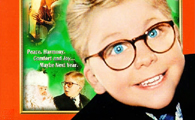 Of all the Christmastime traditions, watching your favorite holiday movie is often the true marker that Christmas is really here. From the classic childhood favorites to the not-so-traditional modern flicks, here's our handy list of the top 10 Christmas movies to get you in the holiday spirit.
By taking a few proactive steps with your holiday spending, it's possible to make it through the season without feeling the burn.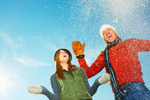 With the holidays rapidly approaching, many couples are faced with an increase in spending. We all know money doesn't grow on trees, especially during this season. Moreover, in today's economic climate, many people are funding their holiday shopping with credit cards, causing them guilt and numerous financial resolutions come January 1.
By taking what you've learned over the years—good and bad—you can make this holiday season shine.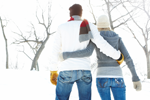 With the holidays fast approaching, our emotions seem to jump all over the place. We're excited, anxious, and stressed because there's so much to plan, and we want the holidays to be perfect. Yet, the thought of the holiday dinner quickly reminds us of past events that have been anything but loving and peaceful. Many families have some kind of history of arguments that seem to erupt at the yearly holiday dinner table.
Put the love back in your marriage this holiday season without spending a dime!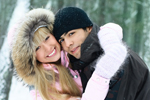 During the busy holiday season, romance can take a back seat to working overtime, shopping, taking care of the kids and quite frankly, year-end burnout. That's why it's more important than ever, during this time, to inject romance often and keep it alive and well. It starts with everyday gestures, like being nice to one another even though your day was complete chaos or doing out-of-the-ordinary things that your spouse would usually do. These small acts of kindness can lead to even greater sex. The tips below are free, fun and exciting and can make the perfect gift anytime of the year.
Tough times can be an opportunity to explain and teach your children that Christmas is more about giving than getting.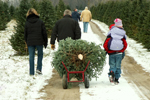 Jingle Bells, Jingle Bells, Santa pawned his sleigh… It looks like Jolly Old Saint Nick may be riding bareback on Rudolph the 25th with his bag of goodies. For many families, Christmas may just not be the same this year, and the cutbacks have certainly reached the North Pole. As a parent, you may be facing the fact that you just can't spend as much this year. And, because of the current financial circumstances, I can only imagine that there are going to be a number of parents feeling guilt, failure, sadness and worthlessness because of their inability to come through.
Here are 5 ways to let the people you love know where you stand with your holiday plans--apologies included.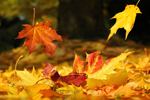 Few things in life are more uncomfortable than disappointing our parents. Most of us can remember a time when we let our parents down—like when we said our first swear word or told our first lie. I can still remember the crestfallen look on my mom's face when I came home after curfew 20 years ago.
Deciding where and with who you'll spend the holidays with can bring up many disputes. Dr. K. gives you tips on how to compromise.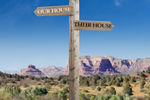 It's often said that when you marry a person, you also marry the person's family. And that statement is going to be especially true this holiday season when you typically spend time with family.
4 ways couples can become closer and provide good will to one another, as well as others.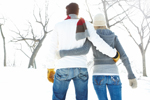 I don't know about anyone else, but I absolutely love this time of the year. The holidays easily fill us with a sense of love, goodwill and a child-like anticipation that is second to none. Particularly, if our childhood experiences were positive, we are usually at pains to try to re-create these warm, fuzzy feelings that we remember so well. In the context of our individual homes and families, the holidays present that opportunity to express feelings of love and appreciation to those with whom we live.
Don't jump to conclusions on how your holiday visits will unfold. It's a new year and you can take the following steps to make it a great, loving holiday season.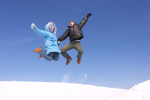 Are you tired of feeling stressed and angry during the holidays? Do you want this special time of the year to be filled with peace and joy? Do you wish for a fight-free holiday season with your loved ones? Make your Christmas wish come true by following these simple guidelines that will turn your holidays from tense and stressful to peaceful and loving.
Use these tips to make this year's get together one that won't leave you shaking your head.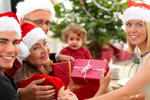 Grandma and Grandpa just called to say they would like everyone to spend the holidays with them at their Florida condo. Just imagine: all the cousins going to the beach and playing in the pool together, all the adults sipping gin and tonics and having long overdue visits. It sounds like heaven, right? Um, well, maybe.
The holiday office party makes many cringe. Use these 10 tips to make it run smoothly.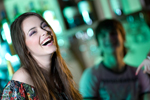 Making conversation is the key to shining like a Christmas star at the office party. Chatting only with your spouse or your buddies from your department will earn you a lump of coal for a missed opportunity.