10 Tips to Engage in Civil Political Discussion

Use these 10 tips to help avoid a political discussion meltdown.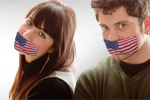 With 24/7 access to news and an ever-growing schedule of political talk shows, the old rule that politics has no place at the dinner table has become obsolete. While most everyone has their own political view, conversation at the dinner table doesn't have to turn into a rousing free for all—unless you happen to enjoy it! There are courteous ways to navigate the dangerous waters of a political discussion. Here are a few of my etiquette tips when table talk turns political.
Helpful Phrases for Political Arguments in Your Marriage

10 definitive ways to halt the political divide in your marriage and the words that get it done.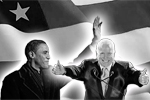 Are you finding yourself in a disagreement with your partner when it comes to casting a vote in this year's election? Have you considered not showing up at the polls, thinking your partner will be negating your vote? Are you spending too much time arguing without any positive results? Has a political disagreement resulted in someone sleeping on the couch? Don't let this come between you. Here are 10 ways to effectively manage the political disagreements in your relationship.
5 Points To Consider Before Arguing About Politics

It's okay to disagree and even argue about politics, as long as you follow some simple rules.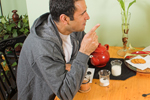 In these tough times of economic and political turmoil, with a critical presidential election right around the corner, everyone is talking politics—around the dinner table, over coffee, over drinks and at parties. The upcoming election is in the air!
Agreeing To Disagree On Politics

Respect between you and your spouse is bigger than a presidential election.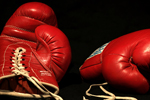 In every relationship there are disagreements. Just because we marry does not mean we give up our own thoughts, opinions or perspectives--it's important not to. We approach things differently for many reasons. For example, stay-at-home parents may see issues in another way than working parents; or religious differences can cause disagreements in a marriage. In every relationship, it is nearly certain that arguments will ensue.
15 Tips For Talking Politics At Work (Forbes)

Don't let your political discussions within the office turn into a wrestling match. Follow these simple rules.
With three presidential debates and one vice presidential debate coming up, it's going to be tough to avoid political conversations in the office. Subtle swipes in the break room about socialist Democrats and racist Republicans can quickly escalate to hostile feelings that can affect productivity and camaraderie in the office.
Forum: Political Divide

Do you and your spouse argue about politics? Do you differ on who you are going to vote for this presidential election?
Podcast - Episode 228: Talk Politics With Your Spouse Without Destroying Your Marriage

Editor-in-Chief Steve Cooper goes over a few rules to have a civil political conversation in your marriage.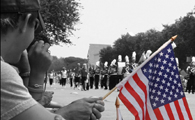 Few conversations can get as heated and charged as a political one. If you and your spouse have political disagreements, this podcast is stuffed with information and tips on how you can have a respectful and cordial discussion that could actually improve your marriage. Editor-in-Chief, Steve Cooper, tells you how.
Podcast - Episode 198: How to Engage in Polite Political Conversation

Etiquette expert Diane Gottsman shares tips on how to have a civil political conversation.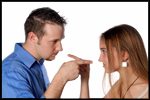 The political season is heating up and our etiquette expert, Diane Gottsman, shares her tips on how to get into politcal conversations, how to discuss politics with your spouse, how to keep the conversation civil, how to call people out on lies and how to politely exit a conversation that isn't going anywhere…plus much more.