Relax and make this holiday season one of the best yet with these simple, helpful tips.
Thanksgiving is a time for gathering with family and friends, for sharing meals and good company; and of course a time for stress. Are your holiday festivities stressful? They aren't supposed to be. They are supposed to be relaxing, peaceful and fun. I'd like to share a few things I've learned about Thanksgiving and help you give your family a fun stress-free holiday.
Avoid stress this holiday season by using these tips to curb your hassles.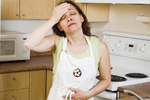 He says no… she says yes. She wants to go to her best friend's for Thanksgiving dinner, he's firm about going to his parents. She wants a change… he wants the same. Suddenly you're not feeling thankful for anything at all. Sound familiar? So, how do you put the thankful back into Thanksgiving? How do you come to a middle ground with your partner, your family and yourself?
Don't let parents tear at your marriage, instead try these four solutions to make your holidays merry.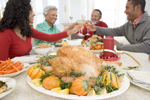 Do you and your spouse always agree about where and with whom to spend the holidays? If not, then you certainly aren't alone; this is a major source of tension for many couples. What should you do if you want to spend Christmas at your parents' house, but your spouse wants to spend it with his or her family? The answer to that is a tricky one, but here are a few tips to help you achieve a win-win situation.
Don't let the biggest shopping day of the year get the best of you this holiday season, follow these 6 tips.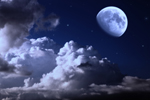 The holiday shopping season officially kicks off on Black Friday, November 26, the day after Thanksgiving. In case you have just popped out of a time warp, this chaotic day is when stores open their doors early, slash prices and are swarmed by throngs of bargain-seeking shoppers.
Cranberry-up your holiday meal by trying some of these tasty and simple sides.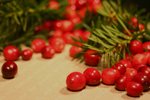 The cranberry is a Native American fruit that grows on trailing vines like a strawberry and thrives in wetland areas called bogs. Cranberries are harvested in September and October. The most common technique for harvesting is known as a "wet" harvest, which involves flooding the bogs with water to float the fruit for easy collection. During the winter the frozen water insulates and protects the vines.
Celebrate the season with comforting beverages made with this distinct, easy-to-find liqueur.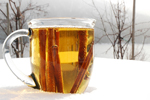 My husband and I have both always loved fall; so much that when we were picking a date for our wedding years ago, we skipped right past June and easily decided on November. The afternoon before our rehearsal dinner, family friends hosted a hayride for our guests that included a massive spread of food and, of course, plenty of festive drinks. The most popular beverage was a Tuaca-spiked cider that kept all of us warm as we rode around bundled up on hay bales. At the time I wasn't familiar with Tuaca, but it has since become a staple at our holiday family gatherings.
While not easy, here's why it's more important to make decisions and establish your own holiday rituals.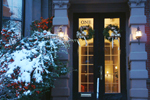 Many of us believe that we have to go home for the holidays—no matter how old we are, where we live or who we are with. For the first 30 years of my life, I spent Thanksgiving and Christmas holidays with my family in Canada. No matter where I lived, I always went home for the holidays for a banquet dinner with forty relatives. My grandmother and aunts lovingly prepared food for weeks. It was loud, chaotic and traditional. We were all expected to be there. In fact, I do not remember anyone breaking that rule…ever.
Learn how exercise can improve your closest relationships during the holidays.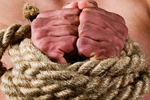 The holiday session that begins around Thanksgiving and ends on New Years day is supposed to be a time of joyful celebration and relaxation. However, many of us go through an entirely different experience during that month-and-a-half. There are those among us who simply dread the holidays for a variety of reasons.
Don't get caught in a blizzard this holiday season. Plan ahead and reduce your holiday stress.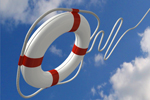 Halloween is over, Thanksgiving is fast approaching and the wreaths hanging on every pole in town tell us the holiday season has officially begun. Obviously, the holidays are a busy time; most of us mix work with out-of-town guests, parties and countless trips to the mall, among other distractions. The challenge of remaining productive at work—while juggling holiday-related activities—can be daunting. How, then, is it possible to stay on top of your work and manage stress during this hectic time?