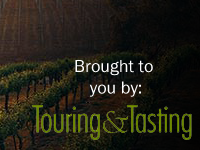 Enjoy the Surf & Turf of Pismo Beach

From surfing to hiking to biking to wine tasting and much more, Pismo offers a classic California experience.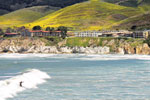 The words "California dreaming" create an idyllic scene. We picture a strong, sturdy pier jutting out from a white pristine beach, inviting, surfable waves, graceful pelicans soaring above, and happy people enjoying it all. Even Californians are known to "California dream" because this classic California way of life isn't as common as one might think. But there is a place where Classic California is alive. In fact, it's thriving in Pismo Beach.

This friendly, laid-back town covers seven miles of clean, white sand on California' s Central Coast. It is located halfway between Los Angeles and San Francisco along scenic Pacific Coast Highway 1 and Highway 101, making it easy to get to, yet not so easy to leave.
A Collection of Boutique Hotels in Beautiful San Luis Obispo

Before you hit the wine trail, be sure to book your room at one of these four intimate getaways.
With so many intriguing things to do in San Luis Obispo County wine country, it's good to find a distinctive place to stay that offers an array of services and an authentic California experience.
The Cliffs Resort
Pismo Beach, California
Standing on the cliffs above pristine Shell Beach, this luxurious full-service oceanfront hotel offers 160 newly renovated guest rooms, including 24 oceanfront suites.
One of America's Greatest Hidden Gems, Traverse City

If you pulled the mitten off Michigan you'd find this sparkling jewel of a city.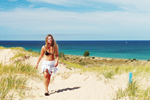 The upper left edge of the Michigan "mitten" holds many treasures. Stately pine forests, windswept peninsulas, sugar sand beaches, towering dunes, crystal blue lakes, acres upon acres of cherry orchards, and thriving vineyards. At the heart of all of this sits Traverse City, a gem of a town just waiting to be discovered. Well actually, it has already been discovered by many talented chefs, musicians, fine artists, and creative winemakers who know a good thing when they see it. And then there's the press. We keep putting Traverse City at the top of the list for surprisingly good wine, great food, and activity-filled vacations.
Reignite Your Marriage at the Charming Avila Lighthouse

Sun, sand, rest, relaxation, wine, spa, luxury, beach, biking, and so much more. A perfect couple's getaway.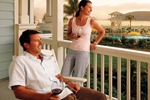 Located in California's jewel box village of Avila Beach in San Luis Obispo wine country, Avila Lighthouse Suites provides guests an ideal home away from home as they explore this enchanting area. The all-suite hotel sits next to the Avila Beach promenade, a closed-off section of Front Street, just steps from the sand. It's an easy walk to everything this tiny beachfront village has to offer, including six tasting rooms.

Besides a perfect location, Avila Lighthouse Suites features 52 spacious two-room suites, each with a bedroom, bathroom, and living room. They are beautifully appointed with a long list of amenities, including granite bathroom counter tops, hair dryers, two 37-inch flat screen televisions with cable service, complimentary WiFi, mini refrigerators, microwaves, coffee makers, and private balconies or patios.
Go On a Western Adventure in the Santa Ynez Valley

A last bastion of California's Wild West offers the rare opportunity to finish a 90-minute horseback ride with a wine tasting.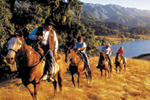 Santa Barbara wine country is located just 35 miles north of the beaches of Santa Barbara, California in wild and wonderful Santa Ynez Valley.

It's a glorious descent from the Santa Ynez Mountain range into the long, fertile Santa Ynez Valley. For wine tourists coming from the city of Santa Barbara, the first vista view is so stunning, they often pull off the road to take it all in. Santa Ynez Valley is Santa Barbara County's largest AVA region covering 76,000 acres with more than 100 wineries and tasting rooms to discover.
Wine & Roses Offers Up a Custom Romantic Retreat

A rising gem in California, Wine & Roses boasts 79 individually designed rooms for the perfect romantic getaway.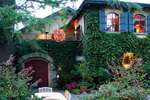 Set in an environment that's as romantic as its name, Wine & Roses Hotel, Restaurant, and Spa offers visitors to Lodi, California wine country a splendid retreat. From the moment they arrive, guests feel they're in good hands. The staff has a knack for sensing just how much pampering one requires and proceeds accordingly.

The hotel features 79 spacious guest rooms and suites located in a variety of settings. The Historic Inn, built in 1902, offers individually designed guest rooms, each with a distinctive charm. Garden Rooms boast rustic luxury, Spa Rooms emanates a Zen-like feel, and the Signature Suites are abundant with custom details and amenities.
A Close Up of Monterey Wine Country

Explore this breathtaking wine country in three glorious days with the recommended routes.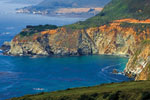 Stretching from the coast of Monterey Bay down into the Salinas Valley, Monterey wine country is home to more than 85 vintners and growers.

This striking wine country offers anything you could ask for in a wine touring experience from chic tourist destinations to unassuming farming towns. For starters, consider these three perfect tour days:

Satisfy Your Napa Sweet Tooth at the River Terrace Inn

Beside a riverfront setting, the River Terrace Inn offers luxury, charm and the best dessert menu in Napa.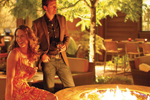 Set upon a quiet bank of the Napa River, River Terrace Inn provides a peaceful retreat for those seeking the ideal blend of modern elegance and laid-back California charm in close proximity to the energy of Downtown Napa.

The enchanting property was designed with its guests in mind, whether they're wine tourists, meeting goers, or couples on a romantic getaway. All of the luxurious guestrooms feature king- or queen-size Napa Dream Beds, complimentary high speed internet (WiFi and DSL access), mini bars, and some have balconies or patios. Besides a pristine riverfront setting, many riverside rooms include whirlpool tubs.
Family Getaway: Monterey California

Whether it means packing up and traveling to beautiful Monterey, California or just somewhere close to home, here are 5 tip to sharing moments as a family together.
It never ceases to amaze me how life changing a simple moment can be—and, if you visit Monterey, you'll know why.

Things like waking up to the smell of clean, ocean air. Knowing, when you wake up, the world's greatest tasting breakfast is on its way. The joy of knowing my teenage children are just a few feet away and all the miracles we discover in the coming hours will be shared by all of us.


Reconnect and Luxuriate in Willows Lodge

Honoring the area's cedar-farming past, Willows Lodge is a great getaway for your next anniversary.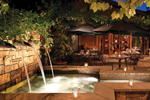 Dedicated to great dining, relaxation, romance, and inspired business meetings, Willows Lodge provides an ideal retreat in the heart of Woodinville, Washington's wine country.

A magnificent ancient cedar snag stands in the entry drive, giving arriving guests their first glimpse of the area's cedar-farming past. The tribute to this legacy continues throughout the lodge's buildings and grounds. Douglas fir timbers, fine-grained ash wood, and recycled slate are primary elements, and a photo collection of the valley in its early years hangs in the special function area.
Drink Up the Wine-Themed Twin Pine Casino

Looking forward to an amazing couple's getaway, be sure to visit Twin Pine Casino & Hotel, the only wine-themed casino in the U.S.
Ideally situated along a particularly scenic portion of Highway 29, Twin Pine Casino & Hotel in Middletown, California offers wine tourists the fun and luxury of a premier casino, hotel, and restaurant in the heart of northern California wine country. This splendid location—nearly halfway between the wineries of Calistoga in northern Napa Valley and the wineries of Lake County—sets the stage for plenty of wonderful wine touring opportunities. But it's more than location that's making Twin Pine such a popular place to stay. Said to be the only wine-themed casino destination in the United States, Twin Pine Casino & Hotel attracts discerning guests who like to blend their love of casino life and wine together.
Spanish Charm Found at Napa's Rancho Caymus Inn

An elegant 26-suite Spanish hacienda retreat in Napa Valley honors its roots while keeping up with modern amenities inside.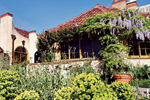 With a love for the Napa Valley that stretches back three generations, the Komes family provides wine tourists with both an ideal place to stay—Rancho Caymus Inn in Rutherford, California—and an ideal place to taste some magnificent wines—Flora Springs The Room in St. Helena.

Rancho Caymus Inn stands on land once awarded to pioneer George C. Yount as part of the Napa Valley's first land grant. Today, the 26-suite inn provides guests an elegant retreat in the heart of the world-famous Rutherford Bench wine country. Guests appreciate the property's connection to its heritage expressed in the keen attention to detail in the Spanish hacienda's architectural design, materials, and furnishings. Each suite is named for a Napa Valley pioneer. Some names (like Black Bart and Robert Lewis Stevenson) are easily recognized, while others are not. Arriving guests are always delighted to learn the story of their pioneer that waits for them in their room.
Explore the Romantic L'Auberge Provençale French Country Inn

The original building was purchased for 33 shillings in the mid-1700s and couples today can enjoy the careful renovations.
They say that Virginia is for lovers, and after a stay at the romantic L'Auberge Provençale French Country Inn in the lush Shenandoah Valley, that proclamation is sure to ring true. For over 30 years, innkeepers Celeste and Alain Borel have made it their mission to provide the most authentic reflection of their Provençal heritage within every detail of L'Auberge. From the well-designed rooms and suites, and award-winning restaurant, to the beautifully maintained garden, orchard, and grounds, the couple has offered guests a true French countryside experience right here in America.
A Wine Country Resort at Honor Mansion

An easy way to honor your marriage is just a quick trip away to Honor Mansion in California's wine country.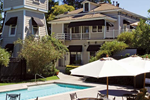 Built in 1883, the stately Honor Mansion in Healdsburg, California welcomes guests to Sonoma wine country with the warmth and grace of a bygone era. The magnificent wine country resort offers 13 sumptuous rooms, including seven suites, spread over four acres of beautifully landscaped grounds—which include a quarter acre of Rockpile Zinfandel vines.


Falling for Virginia

Discover all that fall has to offer in October, Virginia Wine Month.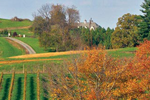 A true wine touring experience is not only what you sample, it's about what you do, see, smell, and taste along the way. The beautiful Commonwealth of Virginia offers endless possibilities for exploration and discovery all year round—and harvest time is no exception when Virginia invites you to "Discover your Local Crush" during October, Virginia Wine month. On most October mornings, there's a chill in the air here that softens as the sun climbs to center stage. Well into the afternoon, it is decidedly warm. And as the sun lowers in the sky, the air cools again, causing one to reach for a sweater or jacket. It is this dependable temperature pattern that causes Virginia's crops to develop their intense flavors. Wine grapes attain an optimal level of sugar, acid, and tannin—so they're lusciously ripe in every way. October is a wonderful time to visit Virginia and experience the harvest in every sensorial way.
Get a Taste of the Apple Farm Inn

In the heart of San Luis Obispo, California's wine country sits this deliciously charming inn.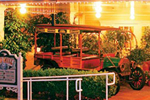 Nestled in the heart of San Luis Obispo County wine country, the delightfully cozy Apple Farm Inn gives wine tourists a charming home base in a fabulous California location. The hospitable hotel offers 104 welcoming guest rooms, each with its own fireplace. The Apple Farm's guest rooms are as individual as its guests—in fact, they're located in two separate buildings. One is a classic-style inn and the other is motel-style, offering easy room access. No matter which style guests prefer, they are treated to a haven that is uniquely decorated with appealing touches; some rooms feature canopy beds, intimate seating nooks, and private hot tubs; all are individually decorated with distinctive wallpaper, fabrics, and artwork.
Relax at the Bodega Bay Lodge

Overlooking the pristine Bodega Bay in Northern California sits a little slice of heaven.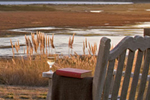 Perched on a waterfront bluff overlooking the Pacific Ocean and the rugged Sonoma Coast, Bodega Bay Lodge offers sweeping views and the utmost in luxury to all of its guests. Besides a memorable view of the ocean, each of its 83 guest rooms offers fluffy down comforters, a woodburning fireplace, state-of-the-art entertainment equipment, and a private balcony or patio. With sumptuous amenities like these, it doesn't take long for newcomers to settle in and forget the fact that the city of San Francisco is just an hour's drive south.


Explore Food and Wine in the Washington Tri-Cities Area

A booming area of Washington takes advantage of the 300-day average of sunshine.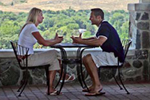 The Tri-Cities is located in the heart of Washington wine country in the center of the Pacific Northwest, about a three and one-half hour drive from Seattle and Portland.

For first-time visitors it can be confusing, starting with the climate. As green and lush as the state of Washington is, the Tri-Cities doesn't see much rain. It's sunny on an average of 300 days per year. The air is dry and desert-like, but there is plenty of water, too. Three amazing rivers—the Columbia, the Snake, and the Yakima—converge here, creating an oasis that makes kayakers, fishermen, water skiers, canoeists, sailors, kite surfers, and pontoonists very happy. Landlubbers too. The area offers enough challenging terrain for cyclists, beguiling trails for hikers, and beautiful golf courses to keep everyone entertained for days on end.
Get Cozy In the Napa River Inn

Located inside the historic Napa Mill is an elegant retreat in downtown Napa.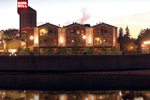 Tucked inside the Historic Napa Mill, the elegant and historic Napa River Inn in Napa, California delivers the quintessential Napa neighborhood experience. The attractive boutique hotel offers world-class dining, local specialty shopping, and live entertainment along downtown Napa's riverfront, giving guests an ideal vantage point for experiencing the town's burgeoning nightlife.
12 Road Trip Tips for Safe Summer Travel

The road trip is an essential part of any summer vacation. Use these tips to make your next drive enjoyable.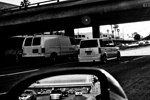 Summertime is road trip time. There's something magically liberating about hitting the open highway for a summer getaway—especially when it's with someone you love. Following these 12 etiquette tips will help ensure you are still speaking to one another when you reach your destination:
1. Offer to take turns driving.
Even if one of you normally does all the driving when you travel by car close to home, don't assume that person wants to drive all 12 hours of the trip. Offer to give them a break and ask again later if they say no the first time.
Take an East Coast Wine Tour in Loudoun County

Not far from the hustle and bustle of Washington DC are 30 wineries and tasting rooms.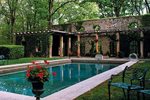 Known as DC's wine country for its proximity to the heart of Washington, DC (just 25 miles), Virginia's Loudoun County provides a breath of fresh air and so much to discover.

The rolling hills of Loudoun County are a treasure trove for visitors looking for something to do. Its countryside has remained untouched for decades, with winding roads that lead past elegant estates and picturesque horse farms. Loudoun County is proud of its equestrian legacy, as evidenced by its many race tracks, riding trails, shows, and equestrian-related museums. The gently rolling pastoral landscape is a haven for golfers, hikers, rock climbers, cyclists, and birdwatchers.
Lake County Is A Breath of Fresh Air

Up in the mountains, surrounded by breathtaking views and draped in stars is where you'll find Lake County.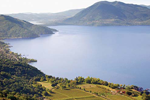 In the heart of the Mayacamas and Vaca Mountain ranges, just 20 miles north of the Napa Valley, stands a pristine wine country that has quietly been growing outstanding wine grapes for a very long time. Lake County, California rises above the rest of the world in more ways than one. It boasts the cleanest air in California, the oldest lake in the continental United States, and a variety of splendid soils whose contents range from volcanic to alluvial. On a clear day (which is most days), you can see Mount Saint Helena to the south, Pinnacle Rock to the north, and sometimes, even Mount Lassen to the east. On any day, you can see magnificent Clear Lake tucked under the watchful eye of Mount Konocti and realize that you've found a very extraordinary place.
California Tri-Valley Gets a Close-Up

Five charming cities in California's Bay Area offer great wine, food and unique charm.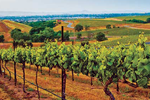 In the eastern portion of the San Francisco Bay Area, the rolling terrain of Amador, San Ramon, and Livermore Valleys offers visitors an array of ways to getaway.

It's surprising to many first-time visitors how an area so close to the city of San Francisco can manage to maintain its small community charm. Tri-Valley has five unique small cities (Danville, Dublin, Livermore, Pleasanton, and San Ramon) and plenty of wonderful places in between just bursting with opportunities for recreation and entertainment. Outdoor enthusiasts enjoy hiking and horseback riding in Sunol, swimming and fishing at Shadow Cliffs, and camping at Del Valle.
Worth the Trip: California Sierra Vintners

A hidden gem worth the detour, tucked away between California and Nevada.
There's a little gem of a wine country just about halfway between Sacramento, California and Reno, Nevada that's too easy to find to call hidden. You'll find it just minutes from Interstate 80, and a world apart.

Sierra Vintners is a group of 15 wineries located in pristine Nevada County, California. The winemakers are true artisans, dedicated to crafting wines from an unusually wide variety of vines. Their wineries are located across this rolling Sierra Foothills terrain, but loosely clustered around the unique towns of Grass Valley and Nevada City.
Black Walnut Inn: A Tuscan Villa in Oregon Wine Country

The Utz family literally stumbled upon this slice of heaven when chasing their dog through Oregon's wine country.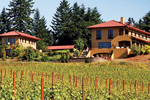 Standing atop a hill in the heart of Willamette Valley wine country, Black Walnut Inn in Dundee, Oregon, provides guests with an ideal respite complete with sumptuous rooms, gourmet cuisine, and jaw-dropping views.

Reminiscent of a Tuscan villa, the nine-suite inn has been a labor of love for the Utz family, since Karen and Neal Utz and their son Kris, literally stumbled upon the land in early 2002. They chased up a deer trail after their dog, only to find themselves in a spot with a splendid view of undulating vineyards, orchards, and forests.
Bardessono: A Green Oasis in Napa Valley

A getaway that's as good for the environment as it is for your soul.
Dedicated to providing guests with an environment that is luxurious, serene, and decidedly green, Bardessono, in Yountville, California, leaves no stone unturned. The sleek 62-suite hotel offers a private retreat in the heart of the Napa Valley, complete with a world class restaurant and indulgent spa.

Bardessono has an exceptional ability to seamlessly blend the best interests of its guests and the planet together. Each guest room offers open living space, a sumptuous bathroom, gas fireplace, and private courtyard or balcony. Organic linens and bath products are featured, along with sensors that automatically open and close guest room blinds and turn off the lights when guests leave the room.
Tips to Travel With Your Spouse Without Fighting

10 great tips that will help you and your spouse enjoy your vacation rather than feel stressed out.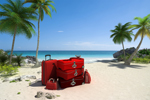 Planning a trip with your spouse is a great way to schedule some much-needed time together, but it can also produce some stressors as well. Throw in unpredictability, foreign languages, strange food and 24-hours a day with your spouse and you may feel the need to vacation after your vacation.

These etiquette tips for traveling together will help ensure that your "two tickets to paradise" don't lead to a road trip on the highway to hell.


How to Agree On a Vacation Destination

Understanding your spouse's point of view can lead to a healthy agreement on where to vacation. Here's how to get there.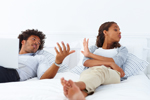 When it comes to traveling, my husband and I are complete opposites. I'm a homebody and he's Mr. Adventure—always on the go and likes to travel to different countries. This can cause issues, or even arguments, when we are trying to plan a vacation destination that will suite both of our needs.

What to do? Something many couples may not even think to consider.

First, you must analyze yourself and discover why you feel the way you do. Second, you must share your thoughts and feelings with your spouse. And lastly, understand your spouse's point of view the best you can and come to an agreement.
5 Ways to Find Romance When Vacationing With Kids

Five simple ways you and your spouse can carve out some romantic alone time while the kids are in tow.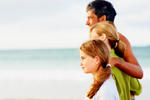 Looking forward to a well-deserved timeout, at least once a year, to vacation is what nearly every person needs. However, if you are like many couples with children, trying to find some romance while away with kids in tow is not an easy task.

In speaking with many divorced individuals—most of whom complained that the flame had gone out of their marriages—one common lament was the lack of romance. Further, because of tough economic times, most confessed they had money for only one yearly vacation and that vacation was one they felt must include the children.
5 Tips To Make Your Spouse's Vacation Enjoyable

Here are five practical tips for when you concede the vacation destination of your spouse's choosing.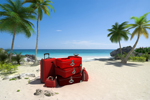 With more and more couples beginning to plan for a summer vacation over the next few months, many spouses—partaking in a "no kids allowed" adventure—are faced with the dilemma of how to have a good time when the destination one spouse wants to visit is not where the other wants to go. Certainly, it would seem only fair that if couples have vast differences in where they like to travel for a vacation, one solution may be to trade off. In other words, if a spouse chooses to visit the Grand Canyon one year, the following year the other spouse gets their choice, which might include a complete change of pace, like a whirlwind excursion to Las Vegas.
Etiquette for Summer Travel and Tipping

From finding the right mode of transportation to understanding taxis and tipping hotel help, use these tips to minimize hassle and maximize fun.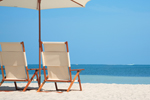 With summer approaching, you've decided to whisk your spouse away for a romantic trip to the big city. You're in for a great adventure, with an array of sights, shopping, theaters, restaurants, museums and much more. But, once you arrive at your travel destination, are you prepared to navigate your way through a major metropolis? It pays to do a little homework to make sure you and your sweetie get to those amazing sights and attractions smoothly and efficiently.


7 Tips to Romance on the Road

Our romance specialist offers tips to create your own riding-off-into-the-sunset moment.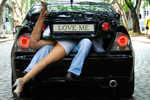 Seeing a couple riding off into the sunset is so romantic. After a wedding, it is the perfect ending to the ceremony. There is just something special about watching a couple ride off into the dusk skyline with streamers, flowers and cans in tow—even for the least cupid-struck among us. So why not relive that moment?

Hitting the road together is a great time to create intimacy and ignite passion. It is just the two of you and the open road—so go ahead, get frisky and let the flirting begin.
5 Reasons You Should Take Marriage Vacations

It's not a second honeymoon or an anniversary trip. A marriage vacation is a childless excursion you should take for the health of your marriage. Dr. Michelle Gannon explains.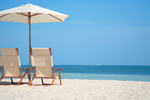 Have you ever gone on a "Marriage Vacation" to re-energize your intimacy, friendship and connection? We highly recommend them, and if you have children we suggest that you really try to carve out a "No Kids Marriage Vacation."

When my husband, Patrick, first suggested that we leave our children and go to Hawaii for five nights without them I protested loudly, "If you think I am the kind of mother that would leave her children for that long, you do not know me very well." Yes, it is true. I was furious that my husband invited me to go to Hawaii with him.
Experiencing San Mateo County

Just outside San Francisco lies beautiful San Mateo County. See why this small wonder is big on adventure.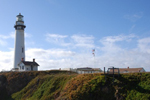 Anyone who has ever visited San Francisco understands why the city has earned its reputation as a romantic getaway destination. What can compare with watching the sun set over the Golden Gate Bridge; dressing up for a night at the Starlight Room; venturing into the countryside for a wine country tour; hopping a cable car to Fisherman's Wharf; or sharing a city view at the Mandarin Oriental? All these experiences and more lure couples back for unforgettable visits to the "City by the Bay."
Airplane Travel Etiquette

Use these tips to keep the friendly skies, friendly.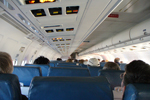 Traveling is no picnic. Why make things worse by overlooking simple steps that could make everyone's trip more tolerable, dare I say even more enjoyable? Here are a few rules of traveling decorum that can make a big difference for you and your fellow airplane friends.
Cell phones:
If your cell phone is still attached to your ear as you bang down the aisle of the airplane annoying fellow passengers as you hit them in the head
Kaaterskill Clove: The Most Beautiful Place In The World

The Kaaterskill Clove area of upstate New York is a place to reconnect with yourself and with each other.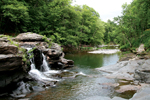 A string of great American writers, starting with James Fenimore Cooper and Washington Irving, and running on through to Herman Melville and Mark Twain, all considered Kaaterskill Clove one of the most beautiful spots in the world. For modern American couples, perhaps looking for a romantic getaway from the stresses of everyday life, it's heaven.

On the map, it's only two hours north of Manhattan. But, in reality, it's a world away. The Kaaterskill Clove is a mountain ravine of picture-postcard beauty, dotted with forests and waterfalls. And the biggest of those waterfalls – Kaaterskill – is higher than Niagara.
Checklist: Summer Travel with Friends

Use this checklist and follow these tips if you're planning to travel with friends.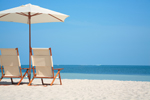 If your summer plans involve sharing your vacation with another couple, or their entire family, a little advanced planning will help to ensure that your friendship remains intact, long after your plane lands or car comes to a stop. Here are 12 tips that will get you and your spouse off to a good start.
Talk money.
Discuss how everything will be divided up before you start spending money on things like airline tickets or a new GPS device.
Simple Tips on Packing Bags for Travel

The ultimate guide for packing you or your spouse's suitcase for your next trip.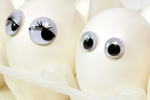 I recently had some good friends come to visit for their anniversary. I noticed my girlfriend Gina's suitcase was packed impeccably and I jokingly commented that I needed to know her packing secret. "Easy", she responded, "Tom always packs for me."

What? Her husband, Tom—the strikingly handsome, burly, athletic, a total man's man, no nonsense, Tom, has delicately packed his wife's suitcase for the past 13 years of marriage. Not because Gina is helpless or lazy, nor incompetent, but because this is one of his many gestures of affection. Gina, an intelligent, successful businesswoman, acknowledges that her husband has a much better eye for detail and an innate ability to fold and wrap her travel wardrobe.
Adventures Await in Western North Carolina

Romance, reconnect and explore. Western North Carolina offers something for every couple.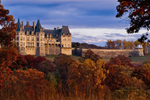 More than a decade ago, Sue and Robin Horvath fell in love in Western North Carolina. Already married for 15 years and the parents of two children, the new object of their shared affection became 80-acres of land.
Situated up a winding mountain road amidst a Mayberry-like town called Bryson City (
www.brysoncitync.info
), the property adjoined the Great Smoky Mountains National Park (
www.nps.gov/grsm
).
Adventure Travel: Adding a Spark to Your Marriage

These couples say adventure travel offers many things, but most importantly it offers togetherness.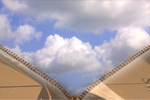 Can traveling together—particularly adventurous trips to exciting and exotic destinations—help strengthen your relationship? A number of couples who have shared many years of happiness think so.

"I have so many stories about what traveling has done for our marriage, I'd hardly know where to start," says Sue Painter of Knoxville, Tennessee. "Travel has always been a high priority in our life together; we've put it before new cars, new furniture, new clothes," says Sue who has been married to Bill Painters for 37 years. "As we have aged, our travel has changed—that's a whole perspective in and of itself, actually."
Websites to Make Your Travel Planning Easier

Great websites that can help you plan for any trip, save money and time.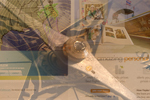 Over the past few weeks we've tallied a great collective of websites through our own research along with suggestions from our helpful readers. These sites deliver everything, including money-saving tips on airline tickets and gasoline, where to dine and shop and how to share photos with friends.
Most of us love to fly, but one can't help but wonder whether or not we got the best deal on our ticket. One site that helps you get, and keep, the best airfare is Yapta (
www.yapta.com
).
Fall: Your Complete Guide to Watching it Happen

A complete guide to the best places in the U.S. to watch the leaves turn.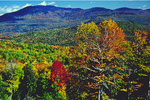 There's a special crispness in the air as the days grow shorter and summer begins to fade. Maybe it's because we both have October birthdays, but autumn is our favorite time of year—time for crunching apples, walking through corn mazes and watching the kids trick-or-treat.

But our favorite fall activity by far—aside from snuggling underneath a blanket and drinking hot chocolate—is traveling out of town to watch the leaves turn. And we're not the only ones. Popular tourist areas such as the Adirondacks and the Great Smoky Mountains are packed with cars, RVs and campers as everyone wants a first-hand view of fall's spectacular colors.
Philadelphia, Politics and Common Ground

Set aside the political divide and make a trip to Philadelphia, the City of Brotherly Love.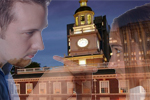 It is often said politics make strange bedfellows. Strange bedfellows indeed are Democratic political consultant James Carville and his wife, Republican political consultant, Mary Matalin. And who would have ever predicted that a Kennedy named Maria Shriver would wind up married to the 38th Governor of the State of California, Republican Arnold Schwarzenegger? The two remain staunchly at odds over this year's presidential race, with Shriver endorsing Obama and Schwarzenegger supporting McCain.

Statistics from the U.S. Census Bureau indicate that married couples have a higher interest in politics than any other demographic.
Before You Become Parents, Take a Babymoon

A relatively new concept, the term "Babymoon" vacation caters to parents to be.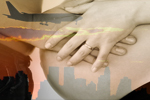 When Chris Christensen and his wife, Joan, were expecting their first child in 1988, they decided to take a vacation. The couple booked a trip to an inn in the Heritage Park area above the older part of San Diego. "There were two reasons for the trip," Chris says. "One was to spend time together as a twosome before we became a threesome." Another was that Joan was having problems with high blood pressure—a situation the vacation solved by reducing stress that "was more work-related than baby-related."

Chris, who lives in San Jose, did not realize it at the time, but he was blazing the trail ahead of today's growing trend of "babymoons"—weekend getaways for expectant couples. The term dates back to at least 1996
How To Be the Perfect Summer Houseguest

Take these 11 tips into consideration when you stay at a person's home this summer.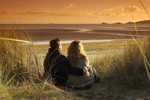 1. Snail mail or e-mail your itenerary to the host in advance. Include your flight schedule, arrival and departure times and city that you will be transferring planes. Whether you are traveling by bus, train or air, don't assume that the host will be able to pick you up, unless they offer. Be prepared to take a taxi to get to your hosts' home.

2. Arrive with a hostess gift in your suitcase or pick something up on the way to their home. Do some sleuthing in advance of your visit. Ask the host questions and find out their interest or hobbies. If they collect teacups, a nice basket of tea, decorative napkins and a beautiful teacup would be thoughtful.
Planning a Perfect Vacation

It's never too early to start planning your getaway, just make sure you're on the same page.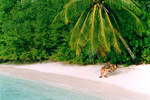 Every couple wants to have a perfect vacation, and sadly, it does not always meet our expectations. To prevent disappointment, it pays to make plans carefully, and this takes time and honest communication between partners. First of all, determine what kind of vacation you want. Each of you should be very open about your preferences. It helps to write down all the pros and cons for your choices, and please remember to be practical. Consider all of the aspects you can both think of in planning this special time.

It is very important to listen to your partner and share the kind of vacation you each want. This requires patience and understanding, as well as a willingness to give a little. Once, I was on a trip and witnessed a marriage dissolve before my eyes because travel conditions in a third world country put so much pressure on each person—the experience destroyed the relationship.
10 Romantic Resorts to Ski and Stay

We're at the tail end of the snow season, but now is a perfect time to take advantage of the blue skies and remaining snow.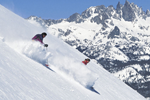 From around the nation and Canada, we've rounded up 10 mountain resorts that offer a little something for couples who enjoy the snow and cold. Even in March, it's not too late to grab your ski bunny and hit the slopes.
1. Heavenly, California / Nevada
(
www.skiheavenly.com
) – Besides being California's largest winter playground, Heavenly's premiere location offers an array of romantic activities like hot air ballooning, natural hot springs and the moments that money can't buy, like jaw-dropping views of Lake Tahoe. Mark Twain called the lake