4 Big Purchases: Considerations for Newlyweds

From the big purchases to the small ones, use these tips to make better buying decisions.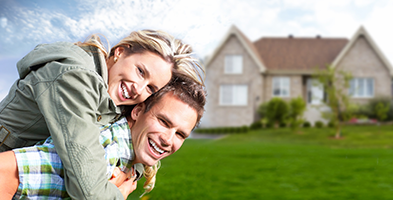 The first major expense for most couples is their wedding. After spending months or years of planning, you might think you can relax a bit before jumping into other major buying decisions. However, most newlyweds realize it's now time to say, "I do" to other major financial purchases. Check out this list of big buys that come up during marriage, along tips on how to handle them.


---
MORE ARTICLES
8 Must-Have Gifts for Your Teen

From beauty queen to skater girl, here are eight unique gifts for your teenage daughter.
4 Unique Valentine's Day Gifts for Him

Surprise your man with one of these unique and easy gift ideas for Valentine's Day.
Just Because: Gift Ideas for Your Significant Other

5 interesting and eco-friendly gift ideas your spouse will love.
Unwrap the Love: 5 Gifts She'll Adore

5 unique gifts that are sure to put a smile on her face.
Melt Your Holidays
Melt Your Holidays
Spend Your Dough on Baking Supplies
Late Summer Luxury
Getting Green In the Garden
Swimming With Cash
Summer Fashion Parade
Swing Away
Stow Away
Player's Anthem
Fitness Gear for Him and Her
A Desk Above
Improved Home
Get Into My Car
Hardworking Hardware
Santa's Good List
Great Holiday Wines
Mo' Money Mo' Music
Pet Bling
Frightful Buys
Summer Fashion Deals
Vacation Gear Over $100
Auto Froth To Vino
Also recommended from Hitched