The Holiday Shuffle

How to please the family and still have time for yourselves during the holidays.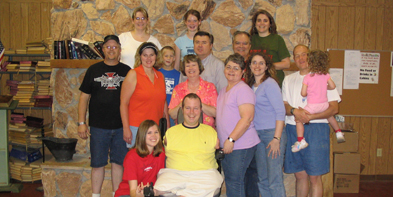 With the holidays quickly approaching, I want to offer some survival tips that have helped us get through this ubiquitous season. So often, the desire in our family is to try and please all of our relatives, as this is a "special time of the year." However, we just canít be in multiple places at once. So, here are some tips on how to deal with sticky situations when it comes to family and the holiday season.

* Get a Routine: My family set up a schedule with my oldest brother when he got married that has worked for my sister and for me. Each odd-numbered year (like 2007), we spend Thanksgiving with my family and Christmas is spent with in-laws.
---
MORE ARTICLES
Long Distance Marriage

How one couple remains close even though they spend so much time apart.
Taking a Family Vacation

Even vacations can seem like chores.
A Year In Review

A lot can happen in a year. And when it's your first year of marriage, you can learn a lot.
An Air of Discontent

An annoying habit stunk up the relationship, until revenge was exacted.
Attack of the Snore Monster
Rough Morning
Mistress of the Night
First Things First