5 Reasons More People Are Saying 'No Way' to Valentine's Day

A lot of people have their reason for not wanting to celebrate Valentine's Day... here are some popular ones with a few alternatives.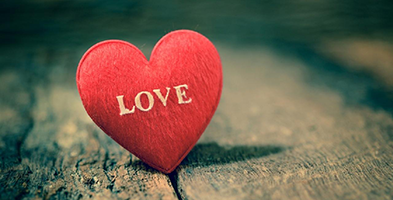 For some, Valentine's Day comes with expectation and pressure. With #CoupleGoals as a consistently trending hashtag, countless pictures of couples on social media, the obsession of celebrity break-ups and make-ups and TV shows like the Bachelor and Bachelorette serving up contrived romance sprinkled with drama, the way we think of love and romance has changed. Below are some examples of why so many people say "no way" to Valentine's Day and some alternatives that shift this negative mindset.

---
MORE ARTICLES
Only One Time to Love Our Earth

A recent documentary by Leonardo DiCaprio has shaken its audience.
Study: Marriage Can Reduce Heavy Drinking in Young Adults

Researchers believe the step of marriage might be encouraging drinkers to mature out of their unhealthy drinking behaviors.
Supreme Court Rules In Favor Of Gay Marriage Nationwide

In landmark Supreme Court decision, gays and lesbians are granted equal rights and allowed to marry across the nation.
Stressed Wives May Make Husband's Blood Pressure Rise

New research shows a connection of stress and blood pressure and how it affects each gender differently.
Marriage Minutes: How Many Kids Give Happiness Boost to Marriage?
Marriage Minutes: The One Personality Trait That Can Influence Your Spouse's Career
Marriage Minutes: Marriage Troubles Linked to Obesity
Marriage Minutes: Can Strangers Tell If Your Spouse Is a Cheater?
Marriage Minutes: Danger May Lurk for Couples Who Splurge On Wedding Ring and Ceremony
Marriage Minutes: Has the Decline of Marriage Been Exaggerated?
Marriage Minutes: Are Regular, Home-Cooked Family Meals Possible?
Marriage Minutes: Husbands Are Happier With Life If Their Wives Are Happy With the Marriage
Marriage Minutes: Why Do Children of Married Parents Do Better?
Marriage Minutes: Do You Think Porn Is OK for Your Marriage? The Connection Between Men's Height and Divorce
Marriage Minutes: Can Marijuana Mellow Your Marriage? Can 5 Minutes With a Bag of Rice Predict Co-Parenting?
Marriage Minutes: Secret Conversations of Cheaters Revealed; Premarital Experiences Impact Marriage Quality
Marriage Minutes: Couples Die From a Broken Heart; Happiness Is About Expectations
Marriage Minutes: Love Is In Our Bones; Married Couples Carry Similar DNA
Marriage Minutes: A Report on Marital Satisfaction; Your Man Wants to Be Heard
Marriage Minutes: Men With Stay-At-Home Wives View Working Women Unfavorably; Size (of Wife's Paycheck) Matters
Marriage Minutes: Daughters Don't Cause Divorce; Your Marriage May Need Some Sugar
Older Women Giving Birth Linked to Longer Life; New Study Shows Women More Aggressive and Controlling
Marriage Minutes: Is the Division of Household Chores Equal; Compare Your Finances to Other Couples
Marriage Minutes: Monogamous Monkey and Marriage is Healthier Than Cohabiting
Marriage Minutes: Financial Stability Better Than Sexy; Childhood Obesity Linked to Divorce
Is Marriage Driving Me To Drink?
The Affects TV Has on Our Culture and Kids
Communicating: Why it's More Successful With Strangers Than With Spouse
The Courtesy Quiz
10 Things Doodling May Reveal About You or Your Spouse
How to Tell if Your Husband is Lying
What We Can Learn from David Letterman's Infidelity
The Real Reason Wives Dread the Football Season
New Research Shows Marriage Education Works
Using TV to Improve Your Marriage
Protect Your Child from the Growing Trend of Identity Theft
6 Steps to Avoid a Laptop Identity Crisis
Can Color Improve Your Marriage?
5 Points To Consider Before Arguing About Politics
7 Things to Learn From Reality Show Couples
Entertaining in Your Own Backyard
Reconnect Before Valentine's Day
Make Valentine's Day Everyday
Resolution for Two
How to Shop Outlets
Surviving the Holidays
A "Simpson" Attraction
St. Patty's By the Numbers
Wired Commitments
Splitting Sundays
Political Residue
Diamonds In Rough Times?
Picking Your Costumes
No More Breakfast?
Aarrr you ready?
Marriage: Then and Now
Spray Solution
Tattoo Taboo?
When Disasters Strike