5 Style Hacks for The Busy Mom

A few simple tips can have you looking great even when you barely have time to unwrap a Pop-Tart.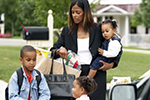 Every weekday, you grab your keys and tote, usher the kids out and hop in the car. Some days, a glance in the rearview mirror reveals a piece of Pop-Tart stuck in your kid's hair or an orange juice stain on her shirt. Focus on yourself and you see that you've failed to put any makeup on your left eye.

That's mom life. It's hectic and unorganized and, sometimes, out of control. In that context, your personal sense of style takes a backseat to getting through the day's tasks. The result? You get stuck in the quicksand of a style rutóand the only lifeline nearby is a half-chewed piece of licorice that fell out of a lunchbox.
7 Tips to Help You Dress Stylishly This Spring

No matter if itís hot or cold, itís time to start thinking about your spring wardrobe. Here are seven tips for looking and feeling greatórain or shine.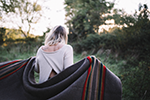 With more and more warm days in the forecast, most of us are excited to say goodbye to winter layers for the next six months. But between cold fronts, rainy days, and brisk breezes, itís still a bit too early to leave the house in only a sundress and sandals.

While you probably canít wait to wear springís colors, fabrics, and styles, you also arenít eager to freeze (or maybe fry!) in the name of fashion. Since there isnít a specific day when we "officially" switch from cool to warm temperatures, your best bet is to approach the seasonal transition with an eye toward versatility and comfort.
5 Items to Help You Stay Warm and Chic

The weather outside will soon be frightfulóbut that doesnít mean your look has to be.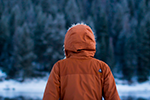 Despite the dropping temperatures, are you clinging to your light jacket and peep-toe pumps? Do you dread the day when you have no choice but to bundle into a bulky jacket and snow boots? Cold-weather layers may not look or feel as chic as many women would prefer, but like it or not, winter is comingóand itís time to make sure your closet is ready. Fortunately, you donít have to (totally) sacrifice style in the name of staving off hypothermia.

3 Steps to Feel Your Best Each Morning

Make a few small changes to your morning ritual and you'll never feel more attractive.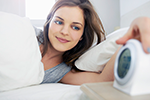 The alarm goes off, waking you to another long day. Before your feet even hit the floor, you begin your body-checking rituals.

Ritual 1 - Lay perfectly flat on your bed. Can you feel your hipbones?

Ritual 2 - Stand sideways in front of the mirror. Does your stomach look "flat-enough?"

Ritual 3 - Step on the scale. Have you lost any weight since yesterday?

The answers to these questions determine not only how you will think and feel for the rest of your day, but also how you dress and present yourself to the world.
10 Fashion Tips for Men Who Arenít Into Fashion

In general, men donít spend a lot of time thinking about what they wear. And thatís okay. Here are 10 simple fashion tips.
By and large, women spend a lot of time studying style trends and determining which looks do and donít work for them. They read fashion magazines, observe other women, and ask friends for image advice and feedback. Men? Not so much. In general, guys donít put nearly as much time and energy into figuring out what works for them. And unless a style-savvy woman in their lives takes on the role of image advisor, their "look" often comes together by happenstance.

Eat These Plants and Vegetables For Healthy, Glowing Skin

The secret to healthy, beautiful, glowing skin starts with the essential vitamins and nutrients found in nature.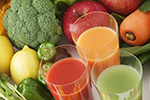 To have healthy and glowing skin it is crucial to pay attention to what we eat every day. Foods that are high in trans fatty acids, such as meat, dairy products, processed, and fast foods can dehydrate the skin. This is because trans fats in animal-based foods increase the free radical load (charged chemical particles of oxygen that enter into destructive chemical bonds with proteins) and lead to premature aging of the skin.

Whole plant-based foods such as fruits, vegetables, greens, legumes, nuts, and seeds are storehouses of the vital nutrients needed for healthy skin.
16 Products to Help Your Face, Skin, Lips, & Immune System Survive the Cold

These 16 products that will provide you with an extra layer of protection and luxury from cold weather.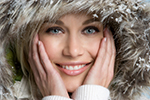 The snow that has fallen during this abnormally chilly winter (and still falling in the Spring) has been absolutely beautiful to watchÖ but if youíre like many women, thatís where your enjoyment of the seasons stop. Between the polar vortex and artificial heating, the odds are high that your skin is dry and your lips are chapped. And thatís not even taking into account the havoc wreaked on your immune system. But take heart; you donít have to continue to suffer.


Red Light Therapy: A Rejuvenating Gadget that Really Works

Is Red Light Therapy really the holy grail of age-defying and pain healing. Used by NASA, itís becoming the go to for many.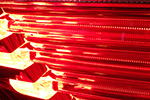 So often a new beauty gadget comes along that makes bold statements, but is nothing more than the subject of a slick infomercial. Red Light Therapy is not that. In fact, Red Light Therapy is a technology
developed by NASA
for plant growth on shuttle missions when it was discovered there are many more benefits. It is a highly effective age-proofing device that's non-invasive and can be performed in the privacy of your own home. Many beauty professionals and doctors use these actual devices. The results you will achieve are outstanding.
The Truth About Adult Acne

For some, acne is just a teenage memory. But for others, the onset of adult acne is an all to familiar burden. So whatís the cause?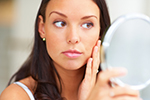 When I think about what things were like when I was a teenager I canít help but make this strange expression that looks like something in between a smile and a grimace. Iím sure most of you make the same face. Being a teenager was fun, it was first loves and first tastes of freedom, but it was also greasy foreheads and relentless acne. When you finally grow out of those pimples you breathe a sigh of relief thinking the pimples and blemishes are just another awkward teen memory.

10 Secrets to Looking Younger Instantly

From head to toe, these 10 simple tips will help you quickly turn back the clock on aging.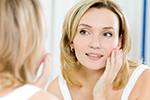 As we grow older our bodies start to slow down. Age sets in, but none of us want to admit it. We all want to look our best for as long as we can. As a beauty expert, I have worked with cover girl models, famous celebrities and formulated anti-aging products for some of the most recognized names in the industry. But today, I want to share with you insider secrets that will help you look your bestóinstantlyóand help you realize how beautiful you really are!


Protect Your Skin with These Sunscreen Secrets

Summer time can be fun, but make sure you follow these tips to help avoid skin damage and the increased risk of skin cancer for you and your family.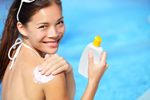 Summers just about here. Itís time to have fun. But, before you dare go outside, you will want to protect your skin from the hot sun. If youíre like me, your head will spin just by looking at all the different sunscreens on the market. So, how do you know which one to buy?

First, itís important to understand that there are two types of sun rays to be concerned with: UV-A rays which causes damage that leads to wrinkles and brown spots, and UV-B rays which cause the actual sunburn.

Prepping Your Feet for Sun & Sandals

Don't be de-feeted this summer! From silky skin to perfectly-painted toenails, these simple tips will help you rock any sandal.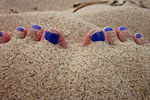 Itís just about summer time. Time to kick off your shoes, relax and show off those sandal-ready feet and painted toe nails. But wait! Have you been taking care of your feet? They're easy to neglect when we hide them beneath socks and shoes, but our outer body, like our inner, needs maintenance.

Our skin is the bodyís largest organ and therefore needs the most moisture. While we drink bottles of water every day to keep hydrated, that is not enough for the abuse our skin suffers. Our skin needs a little more nurturing and TLC.