How to Create the Holidays You Want
4 steps to the stress-free holiday season you want.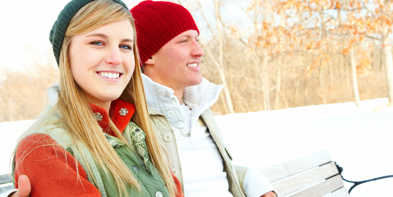 ---
Without warning, the holiday season can wreak havoc on you, your spouse and the entire family. Get ahead of the holiday rush by creating a clear vision for how you want to be. The holidays cause chaos for many people because of the change from their typical daily routine. Feeling compelled to participate in everything that comes their way, a vast number of people react in the moment to invitations for holiday parties, parades and gift exchanges. The added number of activities can result in extra stress during a time when there may already be an overload of regular commitments.

Before the clamor and chaos of the holiday season sets in, take a moment to sit back and find a time to envision your ideal holiday. Can fun and family coexist during the holidays? Where does holiday shopping and entertainment fit into your vision for the coming weeks? With a clear vision in place of how you want your holiday season to be, the chance of realizing your vision increases ten-fold.

Carve out 10 minutes to sit with a piece of paper and pencil to record your ideal vision for the holidays. Commit to taking action. Planning for "sometime this week" leaves you with too many opportunities to find something else to do.

With that said, follow these four steps to create an ideal holiday vision:



1.

Create a list of adjectives that describe your previous holiday experiences.



2.

Cross out any adjectives that don't create a positive picture in your mind. You may decide to throw out the entire list. Feel free to seek out the nearest trashcan and deposit your list should the need strike you.



3.

On a second piece of paper create a list of adjectives that describe your ideal holiday season. Remember this is your ideal so use words that truly represent the vision you want to experience. Using words like "nice" and "good" don't create a vivid enough picture. If nice and good really mean relaxed and peaceful, then choose to use more descriptive words. The richer the description the more likely you are to choose a course of action that matches the ideals you're gunning for.



4.

With the second list in hand, create one action statement for the coming day. The statement should define a specific action you can complete within the coming day that will bring you closer to realizing the ideal you have envisioned. If one of the adjectives on your list was relaxed you could use the following action statement, "I will schedule 30 minutes in the coming week to engage in an activity I enjoy." Commit yourself to this activity by circling a date on the calendar.

Continue to create action statements every two to three days that drive you toward your ideal vision for the holidays. With a frequent and consistent commitment to your vision, the resulting set of action statements will naturally begin to bring you closer to realizing your ideal. Revisit your list of adjectives every week. Add new words to the list at any time as long as they align with your original vision—and enjoy the holiday season!

Joe Bruzzese, author of "A Parent's Guide to the Middle School Years" and parent education expert, speaks to parents across the United States offering practical and long term strategies for overcoming the struggles of the middle school years. Download your free checklist, "Is My Child Thriving or Just Surviving" at www.MiddleSchoolYears.com/list. For information on Joe's work visit www.middleschoolyears.com.


---
---
---
Leave a Comment