7 Free Romantic Gift Ideas for Your Spouse

Put the love back in your marriage this holiday season without spending a dime!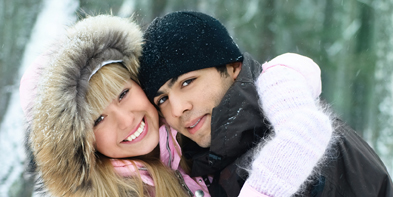 During the busy holiday season, romance can take a back seat to working overtime, shopping, taking care of the kids and quite frankly, year-end burnout. Thatís why itís more important than ever, during this time, to inject romance often and keep it alive and well. It starts with everyday gestures, like being nice to one another even though your day was complete chaos or doing out-of-the-ordinary things that your spouse would usually do. These small acts of kindness can lead to even greater sex. The tips below are free, fun and exciting and can make the perfect gift anytime of the year.
---
MORE ARTICLES
Sexting for Adults

Feeling frisky? Text your way to a hotter and more intimate relationship with these Doís and Doníts of sexting.
How to Find a Quality Sex Store

Shopping for a good sex shop? Here are 4 things to look for in a reputable sex store.
Make Your Bedroom a Romantic Hideaway

Ready for a romantic interlude? Your bedroom can be your sacred place to rendezvous.
Sex Positions for All Shapes and Sizes

Is your spouse too short, too tall or too plump? Here are six positions thatíll take advantage of your conflicting sizes.
Loud in Bed
Invest in Your Sex Life
Naming Private Parts
Sneaking Sex
The Story on Sex Books
Costume Fantasy
Sex in a Tent
5 Movies Good for Foreplay
Lubrication Basics
Love Products
Keeping Cool During Hot Sex
Take Your Sex Life Out of the Bedroom
Strip Club Foreplay
Going Home for a ĎNoonerí
Sensual Massage
Buying Lingerie
Talk Dirty To Me
Home for the Holidays
Using Sex Toys
Get Your Wife to Watch Porn
Join the Mile-High Club
Long-Distance Sex
Role Playing
Freaky At The Beach
Take Sexy Pictures