Avoiding 6 Common Reasons for Having an Affair
There are a number of reasons a person considers having an affair. Here are six and what can be done to help resist the urge.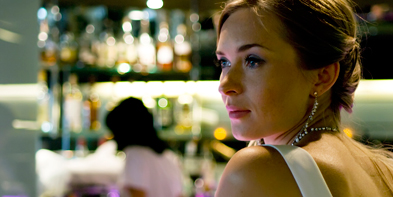 ---
"
Romance can be a healthy addiction when you discover how to keep it in the family."
Itís part of our natural endowment to be attracted to the beauty around us. But even thinking seriously about having an affair can bring stormy weather into a smooth sailing, loving marriageóespecially when a couple has been together for some time. Having an affair more often than not shipwrecks the love boat. If affairs do so much harm, why are they so popular? Here are six instances that can trigger an affair and how you can relinquish the urge to carry one out.



1. Romance Fades:

There is nothing more exciting than the promise of a new love. Poets wax eloquently; the music on the screen makes your heart beat faster as the new lovers approach one other. You dream the best about this wonderful person who miraculously has been brought into your life. In marriage, excitement fades with familiarity, and unless you learn how to transfer it into true love itís difficult to keep the romance going in your marriage. To keep romance vibrant, plan a regular date night together and be on the lookout for new activities to embark on together. Romance can be a healthy addiction when you discover how to keep it in the family.



2. Addiction to Beauty:

What do you do when the person you love wrinkles and that flaming red hair that pulled you in like a tractor beam turns to a dull gray? There is an answer if you dig deeper into the treasure chest of your relationship. Pull out old pictures, look deep inside of what attracted you to that person and find the inner and outer beauty you feel in love with.



3. Midlife Crises:

Getting older and losing chances to really have fun is not a pleasant prospect. Only young people seem to be enjoying themselves. A midlife crisis does mean your life is half over. First, getting older doesn't mean that you can't enjoy youthful activities or even seek out new ones. However, as you age and your body needs more time to recover, use it to learn how to slow down and take more pleasure in the roses in your own garden instead of rushing around envying what is out there.



4. Monotony in Monogamy:

This is an exciting challenge. Here is a safe place to keep your sex life hot and interesting. You have a life-long partner that you can share and explore your sexual side with. Aside from the lying, sneaking around and personal shame you feel, having multiple partners makes sex a choreónot to mention it's destructive to your marriage.



5. Soul Mate:

Learn how to create one out of the person you are living with. Find that reason you feel in love with your spouse. Share a funny story about what you saw in them and the quarks that attracted them to you in the first place. These quarks are parts of the whole that make them your unique mate.



6. Iím Just Not Happy:

Most commonly people will try to cover up their feelings and think: I felt bad, sad, anxious or grumpy before I got into this relationship, so Iíll try someone else. Itís time to think about the root cause of your unhappiness: chronic anxiety, depression and anger are habitual responses to problems you develop as a child. You can learn how to give up these unpleasant feelings without blaming your spouse and turning to an affair by either talking about these feelings with your spouse or seeking the professional help of a psychiatrist.

Arthur Samuels MD is a distinguished life fellow of the American Psychiatric Association and Director of the Stress Treatment Center of New Orleans. He is the author of "Zen and the Art of Intimacy." He is a psychiatrist and author who enjoys living in New Orleans with his wife and three children.


---
---
---
Leave a Comment