New Year's Resolution Tips that Really Work
Donít set yourself up for failure. Use these tips to stick to a plan for the New Year.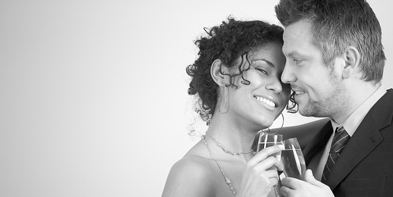 ---
"
Discipline yourself each day by reaffirming your resolutions and putting yourself on high alert to notice the habits that you want to change."
Itís that time of the year where we set our good intentions for creating lasting New Yearís resolutions. Maybe you want to stop smoking, get out of a bad relationship, lose weight, or quit a dead-end job.

But why is it that New Yearís resolutions generally donít work? Because they come from your head and not from your heart. What does that mean? Willing something to happen never works. Unless your internal message is loud and clear you're not going to respond with any real, effective behavior changes. And in order to facilitate change, the pain youíre suffering has to be greater than the pain of change. Itís a process that starts with a feeling that keeps gnawing at you, that you might resist at the beginning, but finally manifests into a knowing that you just can't keep doing things the same way.

Here are five ways to transform that gnawing feeling into a true change in your life:



1. Accept

the fact that you are human and have problems in your life that need addressing. If we can never accept that things arenít perfect, we can never change anything.



2. Acknowledge

your issue by stating it out loud, "I have a problem with smoking." By announcing it to yourself and the universe, it sets in motion your intention to change and you suddenly take yourself more seriously.



3. Dedicate

yourself to your own cause. For instance, if you have unresolved issues with your spouse that you want to resolve, do your research. Educate yourself by reading self-help books related to your problem (or search Hitched). And/or seek a qualified therapist who can determine the underlying issues and give you lasting tools for change.



4. Discipline

yourself each day by reaffirming your resolutions and putting yourself on high alert to notice the habits that you want to change. For instance, if youíre working on losing weight, write down what youíre eating during the entire day. See how many calories youíre consuming and how much exercise youíre getting. You may realize at the end of the day that you eat more and exercise less than you think.



5. Start

your plan of action slowly and steadily. Exercise one day a week and build to four days per week in a couple of months. And if you want to do more, do more, but donít set yourself up for failure with unrealistic expectations. Spend the amount of time that you know will create success. If your resolution is to quit your dead end job and start a new career, begin by revamping your resume one week and spending a short amount of time researching the internet for jobs the next.

Each day do one thing differently to begin changing a pattern that doesnít work. People typically give up because they feel overwhelmed. The idea isnít to do it all at once. Take baby steps and do not forget your goals. Work at it every day. One day at a time is how big change happens.

Also known as the "last ditch effort therapist," Sharon M. Rivkin, therapist and conflict resolution/affairs expert, is the author of "Breaking the Argument Cycle: How to Stop Fighting Without Therapy" and developer of the First Argument Technique, a 3-step system that helps couples fix their relationships and understand why they fight. Her work has been featured in Oprah Magazine, Reader's Digest, Time.com, Yahoo!News.com, WebMD.com, and DrLaura.com. Sharon has appeared on TV, was quoted on The Insider TV show, and makes regular radio appearances nationwide. She has also appeared on Martha Stewart Whole Living Radio and is the "Resident Shrink" on Coach Ron Tunick's radio show, The Business of Life, on KKZZ 1400AM. For more, visit www.sharonrivkin.com.


---
---
---
Leave a Comment