Lost Job
The loss of a job can be one of the worst things a couple can face, especially during the holiday season. Anthony LaGiglia gives you some options on building a reserve.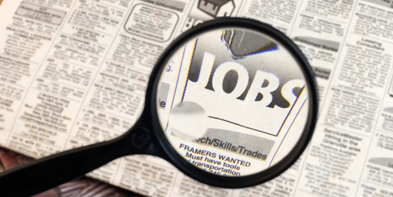 ---
Itís late at night. You sit in bed tossing and turning wondering how youíre going to let your spouse know youíve lost your job. And not only is that going to be difficult, but you also think about the look on your kids faces when you tell them that this holiday season isnít going to be like the last. When turning to credit cards is not an option, we typically recommend that a young couple should have a cash reserve of between 3 to 6 months of their required daily living expenses (mortgage payment, utilities, transportation cost, health insurance premiums, food, etc.) set aside for unforeseen circumstances such as the unexpected loss of employment.

That said, assuming their is no such emergency funds available, I would first recommend that you sit down as a couple and work out an honest rock bottom budget. Itís time to get serious about what you spend and stop all large unnecessary outlays. Every purchase you make from this point in time until you land that new job comes with the question: "Do we need to spend money on this?"

Once you have dealt with the outflow of funds, it's time to deal with the income issue: First, you can take penalty free distributions from any IRA account that you have only if it is used to pay health insurance premiums for yourself, your spouse or dependents. Before doing so, you should speak to your tax advisor and see if you qualify.

Second, since you do not have a cash reserve in savings or any other non-retirement accounts, you are going to have to sparingly borrow to close any other income gap. This is not the most ideal option, but you must pay your bills in the short term.

As the first loan alternative, I would suggest that you look toward tapping any pre-existing Home Equity Lines of Credit as a source of funds to keep you afloat. Notice that I say "pre-existing" since you probably would not qualify for one now due to unemployment.

Next, I would look to family and friends for a market rate loan to tide you over until you can get back on your feet.

Finally, as a last resort you can try to find low interest rate credit cards and use them sparingly to pay for necessities.

When you look at all of these choices to meet your expenses, unfortunately none are great options. Remember, you are taking out loans and have to pay the money back. This is a short-term solution and if you continue for several months accumulating debt and your situation does not improve, you will need to take further steps, such as selling your house. If you plan ahead and build a cash reserve, you will be able to weather any unexpected financial emergencies. So, start building that cash reserve today and avoid the temptation to raid "emergency" accounts for frivolous items. If you need to tap into these funds, set a plan to rebuild the account over time so you will be prepared for the next "rainy day."

Anthony LaGiglia is a managing director at J.J. Burns & Company in Melville, NY.


---
---
---
Leave a Comment