The Perilous Consequences of Short-Term Gratification
Why well-thought-out decisions can increase your chances for a better marriage—and better life!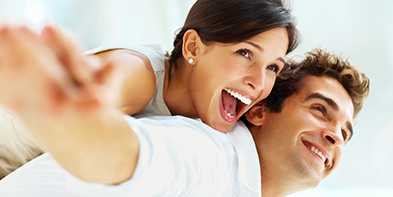 ---
"
Balance your desires and go-get-'em enthusiasms with careful thought as to where your decisions and choices are likely to lead you."
Y

ou have so much going on: between the job, the kids, your spouse's concerns, the dentist (ouch), and even though you're well aware keeping track of the family finances is your agreed upon responsibility you keep putting off balancing the household checkbook—and then WHAM! Thirteen bounced checks in a row... the fallout from your spouse is even more painful than the bank charges.

You're feeling lonely and out of sorts. All this business travel is getting to you. You have a moment of what you prefer to call "weakness" and have a fling with a perfectly delightful man/woman. Out of town, who's to know? Only the guilt is eating you up, and you can't hardly look your spouse in the face. You alternate between shame and righteousness, neither of which serves you or your marriage well.

The one thing these apparently different situations have in common is a failure to look at long-term consequences, which all too often leads to long-term pain. We are a "there's an app for that," do-it-now, get-up-and-go society, and although that approach to life has propelled us into many successes, it has also cost us dearly in the long haul (i.e., the sorry condition of our environment).

Balance your desires and go-get-'em enthusiasms with careful thought as to where your decisions and choices are likely to lead you.

For example, if you think through just for a moment the consequences of not balancing the family checkbook for a couple of months, you'll quickly realize that the likelihood of bouncing checks is very good. This will not only cost you check charges, inconvenience and/or embarrassment, but the considerable (justified) ire of your spouse. Make your decision regarding checkbook balancing taking long-term consequences into account.

If, in your lonely road-warrior mode, you meet someone you're attracted to and you think, "Oh, I'll just have a fling," think that through carefully. Can you just "have a fling?" Or will such an interlude intrude on the intimacy with your spouse? Not to mention breaking the promise of your vows. Look at the long-term consequences. Factor that into your decision-making.

Don't stick your head in the sand, ostrich style, and pretend it won't matter or, "It's just an affair." It does matter and it's never "just an affair." Use your brains: "Is this OK with me? How will this behavior impact my marriage, my spouse, my self-esteem, heck… my life? Is the momentary gratification worth the long-term consequences?" Looking honestly at the potential impact of any behavior will greatly assist you in making the right decision for you.

Don't let life just "happen" to you. Although there are no guarantees and life is assuredly full of surprises, by making well thought-out decisions you'll greatly increase your opportunities for happiness, both in your marriage, and in your life.

Noelle C. Nelson, Ph.D., is a relationship expert, popular speaker in the U.S. and abroad, and author of nine best-selling books, including "Your Man is Wonderful" and "Dangerous Relationships." Dr. Nelson focuses on how we can all enjoy happy, fulfilling lives while accomplishing great things in love, at home and at work, as we appreciate ourselves, our world and all others. For more, visit www.noellenelson.com and follow her on Twitter @DrNoelleNelson and Google+.


---
---
---
Leave a Comment