There is not one single reason why visitors to Sonoma County want to visit Ledson Winery & Vineyards—there are many. Founded by Sonoma County native and fifth-generation farmer and winemaker, Steve Ledson, the winery always puts its best foot forward, providing extraordinary hospitality, exquisite atmosphere, and impeccable wines. To get the full Ledson experience, visitors should plan to taste wine and picnic at the winery's iconic Normandy Castle; tour its exclusive mountainside vineyard retreat; and stay at Ledson's vintage-style boutique hotel on the historic Sonoma Plaza, where another new, exciting Ledson experience awaits.

This spring, the vibrant Zina Lounge at Ledson Hotel made its debut. This raved-about restaurant features a fabulous new wine and food pairing venue to demonstrate how beautifully the Ledson family of wines complement the locally grown and celebrated small-farmed bounty of Sonoma County. Zina Lounge (named for pioneering vintner Zina Hyde Cunningham, who in 1865 began producing his artisan wines in Mendocino and Sonoma Counties from some of the world's most renowned viticultural appellations including Russian River, Dry Creek, and Anderson Valleys) is now the home of an exquisite new wine and food pairing experience.

The dynamic menu is the creation and passion of acclaimed Executive Chef Yoshiharu Sogi, an accomplished sommelier and culinary artist. Having studied and honed his skills in Japan and France, Chef Yoshi's enticing menu presents intricately prepared food pairings from ingredients sourced daily from the region's farms and ranches. The Asian-infused French cuisine on each small plate is its own masterpiece designed to elevate the nuances of each wine. The exclusive Zina Lounge Wine and Food Experience is offered twice daily; Thursday through Monday by appointment only. Guests eagerly anticipate this high-concept wine and food experience, which is bound to heighten their appreciation for the flavors of Sonoma County. These limited-production wines are available only through the wine club, online, and at Zina Lounge and the tasting room.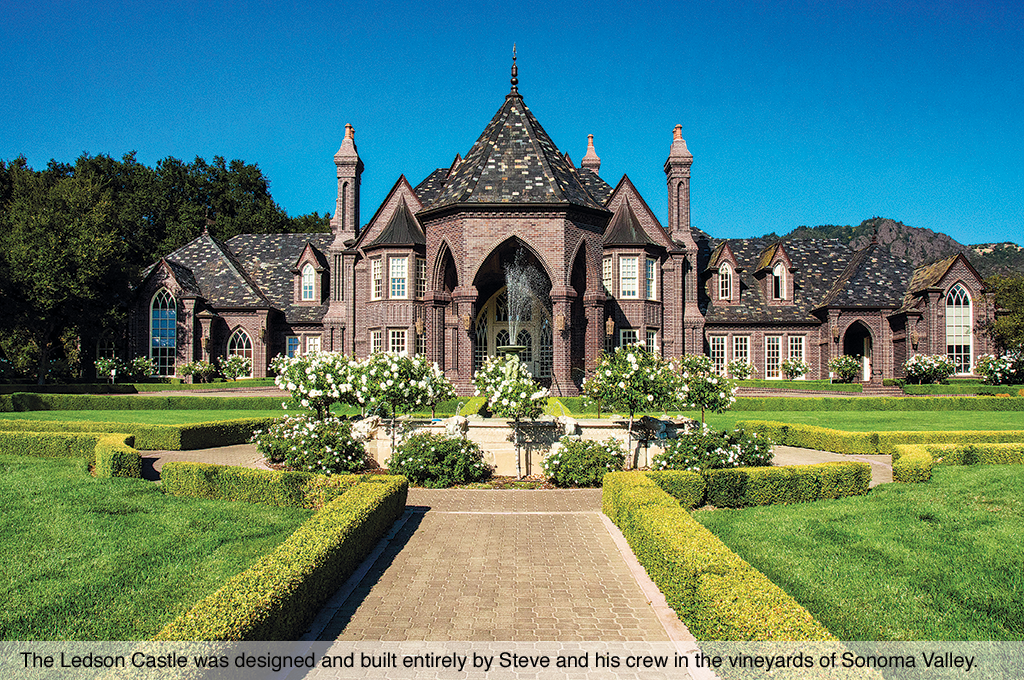 Ledson Winery & Vineyards is not only known worldwide for its impeccable wines, but also for its grand winery, the Castle, named as one of the 12 Most Impressive Wineries of the World by Vinepair. The Castle was designed and built entirely by Steve and his crew in the vineyards of Sonoma Valley. Here, guests can enjoy an intimate tasting experience or schedule a private tasting of Ledson's most sought after wines led by Winemaker Steve Ledson or one of his assistants. This educational experience can be paired with a carefully selected cheese and charcuterie plate on an elegant veranda or in one of the castle's 10 private tasting rooms. After their tasting, guests are encouraged to linger for lunch on the lawn. The Gourmet Marketplace & Wine Shop has everything guests might possibly need for a picnic in the 100-year-old majestic Oak Grove surrounded by vineyards.

For an elevated experience, wine lovers can arrange to visit Ledson's Mountain Terraces retreat among 65 acres of Cabernet Sauvignon at 2,000 feet in the new Moon Mountain District AVA, nestled in the top of the Mayacamas Mountain range adjoining Mount Veeder AVA. Mountain Terraces Vineyards is a beautiful oasis complete with a small tasting room providing incredible views of the Sonoma Valley floor and entire San Francisco Bay area. For a true "earth-to-bottle" experience, visitors can tour these special vineyards with Steve or one of his assistants and taste the intense, elegant Cabernet Sauvignons that were born here. Mountain Terraces is available for private dinners and overnight stays in one of two cottages.

Back on Sonoma Plaza, Ledson Hotel was also designed and built by Steve and his crew. Named one of the Top Two Hotels in California by Conde Nast Traveler, each of the six individually decorated guest rooms provide the most modern amenities while paying homage to the past and Steve's family legacy; while downstairs, Zina Lounge pays homage to the wines and cuisine of Sonoma County.



"The Gourmet Marketplace & Wine Shop has everything guests might possibly need for a picnic in the 100-year-old majestic Oak Grove surrounded by vineyards."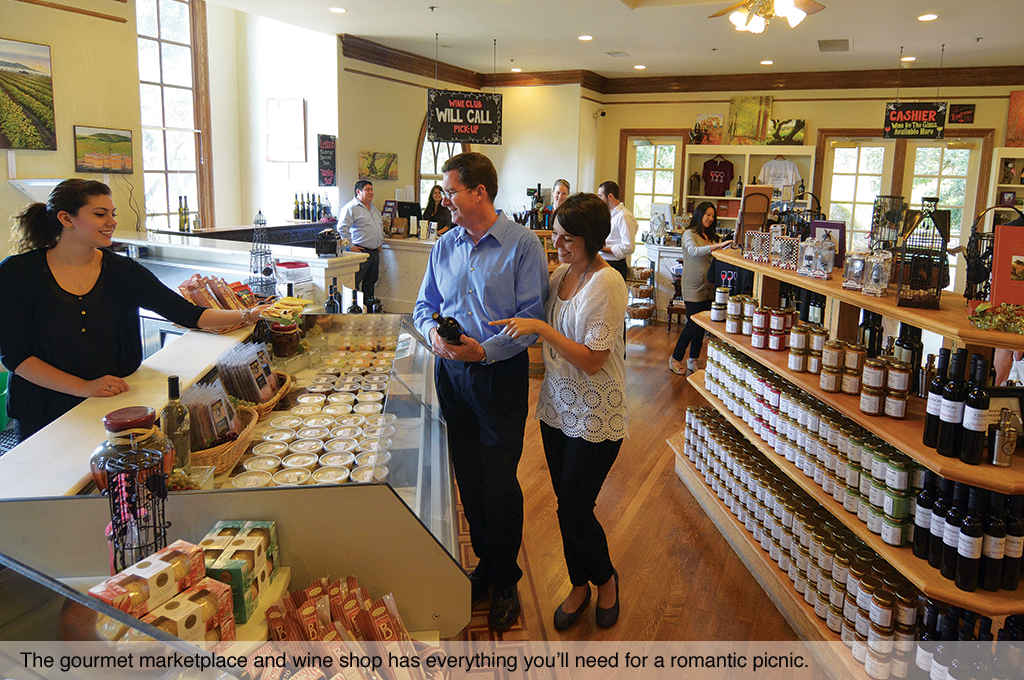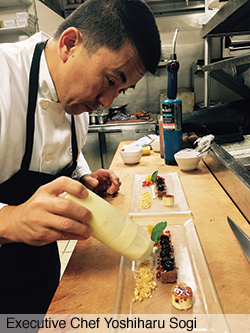 AN INTERVIEW WITH EXECUTIVE CHEF YOSHIHARU SOGI





T&T: Besides extensive culinary experience, you are an accomplished sommelier and a wine specialist for the Society of Wine Educators. How does your wine knowledge help in your new kitchen?





YS:

I strongly believe good wine should be with good food, and this perfect pairing will be an outstanding experience for everyone. Having wine knowledge helps you find many components including structure, flavor, fragrance, and texture in the wine. It's important to identify these elements to create food that pairs with the wine. As a specialist of wine, I discover and understand the character of the wine, then as a professional chef, I create the menu carefully, respectively considering these factors. This is the key to developing the menu.



T&T: What basic guidelines can you share with us for pairing food and wine?





YS:

Always be mindful to use locally grown and produced food when developing a wine paring. This shows respect for the regional food culture and history. In addition, overly complicated food preparation techniques and liberal use of any ingredient potentially overwhelms the wine.



T&T: Can you describe three of the most exciting pairings you're currently doing at Zina Lounge?





YS:

All of the dishes are delicious and very exciting for me. One of the most popular pairings in the current menu is the 2013 Zina Hyde Cunningham Russian River Valley Sauvignon Blanc paired with two Miyagi oyster variations. The first oyster is wrapped in prosciutto with lime Sauvignon Blanc, ponzu, and tomato brunoise, while the second oyster is with Gravenstein apple and honey mignonette. Another popular item is the 2013 Zina Hyde Cunningham Anderson Valley Chardonnay Reserve paired with wasabi-accented clam chowder, presented with edamame and crispy wonton. One more favorite is the 2012 Ledson Napa Valley Stagecoach Cabernet Sauvignon paired with a pan-fried strip loin, Brussels sprouts, fingerling potatoes, caramelized onions, carrot purée, and a Cabernet reduction. The entire Zina Lounge menu is created by starting with locally grown and produced ingredients and adding a touch of Japanese/French essence, which is my background. Staying focused on local wine and local food is what I consider "the golden pairing." This is what leads me as I create the menu.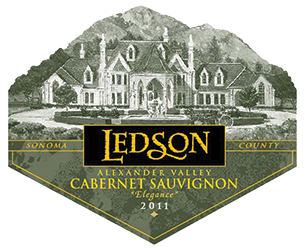 What to Buy




'13 Ledson Russian River Chardonnay - $38


Pear, guava, caramel, bright fruit, vanilla



'12 Howell Mountain Zinfandel - $58


Soft strawberries, chocolate, blackberries



Special Notes


Private tours and tastings by appointment, wines by allocation only, sustainable farming practices, scenic view, wine cave.



Contact


7335 Sonoma Hwy
Kenwood, CA  95409



Phone:

707-833-2330


Email:

info@ledsonwinery.com


Website:

ledsonwinery.com



Tasting Room:

Open Daily from 10-5 Private Tastings by Appointment.

Touring & Tasting is a media company that produces a wine and travel magazine and is also partner in the Hitched Wine Club.