California Highway 1 Discovery Route: This unrivaled 101-mile route connects 10 picturesque coastal destinations for the ultimate road trip through California's stunning San Luis Obispo County.

Travel the world, and you won't find any place quite like this. The dramatic windswept cliffs, pristine coves, white sandy beaches, quaint towns, and rolling vineyards of San Luis Obispo County will give you reason after reason to pull off the road to explore.

Whether you're seeking adventure, nature, relaxation, or romance, you'll find it—along with wonderful wines—around every bend of this compelling route of discovery. It leads you from the top of a craggy promontory overlooking the sea, along unbeaten roads and paths, to the soothing heart of wine country. San Luis Obispo County is a leader in Stewardship Travel, the next step in ecotourism. The route provides over 70 activities throughout the region that encourage "feeling good and doing good." Ten destinations—all within easy driving distances—in one vacation! This unparalleled coastal region is surprisingly easy to reach: halfway between San Francisco and Los Angeles. Once you arrive, you won't want to leave. Take a two hour drive, or take two weeks; just don't miss this remarkable opportunity.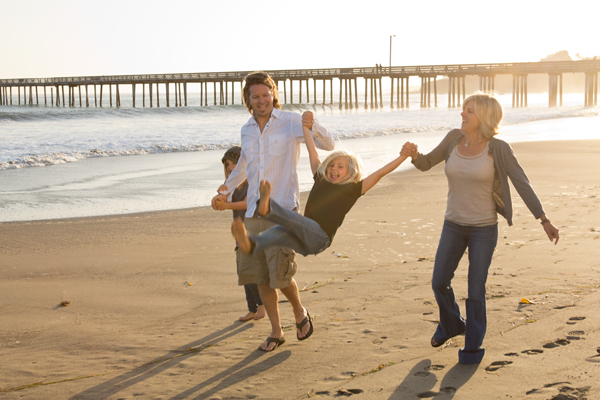 The Destinations





Ragged Point


A magnificent high cliff that juts out over the Pacific Ocean, providing dramatic views, sounds, and smells of the sea.



San Simeon


A quiet hamlet is home to the sparkling seaside cove at San Simeon Point, and the legendary Hearst Castle perched high on a nearby hill.



Cambria


Home to many artists, this picturesque village offers much to do with galleries, a historical museum, and beautiful Moonstone Beach.



Cayucos


An authentic California beach town, with a fabulous stretch of white sandy beach, a free public fishing pier, and old-fashioned main street.



Los Osos/Baywood Park


A peaceful bayside community with excellent water sport conditions, endless tide pools, golf courses, and the spectacular Montaña de Oro State Park.



Avila Beach


An often-sunny waterfront town with an expansive sandy beach and long, historic pier for water sports enthusiasts and fishermen.



Oceano


Known for its fabulous dunes, beautiful parks, fertile farms, and the only California beach that permits motor vehicles.



Nipomo


Delightfully quaint with acres of lemon and avocado orchards, and sand dunes.



Arroyo Grande


A wine country town with winding back roads lined with vineyards, green rolling hills, wildlife, and views for miles.



Edna Valley


Replete with vineyards, working farms, winding bike trails, and picturesque wineries.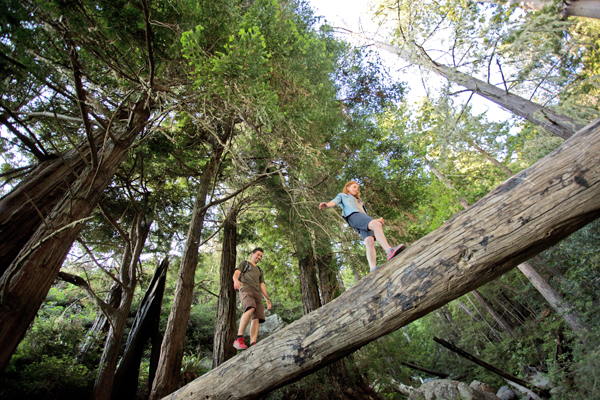 Nearby Hotels & Resorts





Apple Farm's Wine Country Inn


The homey ambiance of Apple Farm Inn makes it an ideal escape in beautiful San Luis Obispo Wine Country.



Pacifica Hotels: Fog Catcher Inn


Located in the quaint, seaside village of Cambria—home to 30 art galleries, a delightful coastal walkway, and many restaurants—FogCatcher Inn is a great place to completely relax.



Pacifica Hotels: Pelican Inn & Suites


 This upscale beachfront property offers rooms and suites with stunning views from private patios.



Pacifica Hotels: Cottage Inn by the Sea


Located on the bluffs overlooking the ocean, the cozy guest rooms at Cottage Inn by the Sea feature fireplaces and flat screen TVs.



Pacifica Hotels: Sandcastle Inn


With a unique collection of charming inns along the California coast, Pacifica Hotels provide guests an array of lovely places to stay and add some fresh ocean air to their wine tasting experience.



Avila Lighthouse Suites


Located in the jewel box village of Avila Beach in San Luis Obispo wine country, Avila Lighthouse Suites provides guests an ideal home away from home as they explore this enchanting beach area.



The Cliffs Resort


Halfway between Los Angeles and San Francisco on scenic Highway 1, the popular Cliffs Resort is a full-service oceanfront property with breathtaking views and first-class amenities.



SeaVenture Beach Hotel


Talk about location: this casually elegant beachfront retreat sits at the southernmost point of 22-mile-long Pismo Beach, just three blocks from downtown.



Sycamore Mineral Springs Resort & Spa


Resting atop hot mineral springs and spanning more than 100 acres, Sycamore Mineral Springs Resort is just moments away from the quaint village of Avila Beach and close to over 300 wineries.



Dolphin Bay Resort & Spa


With a splendid oceanfront location and all the luxuries one dreams of, Dolphin Bay Resort & Spa is an ideal getaway for couples, families, and executive groups.



Madonna Inn


The beguiling Madonna Inn is a landmark destination, known for its timeless elegance and whimsical appeal.



Old Edna Townsite


The Old Edna townsite is one of the most enchanting features of the Edna Valley wine region.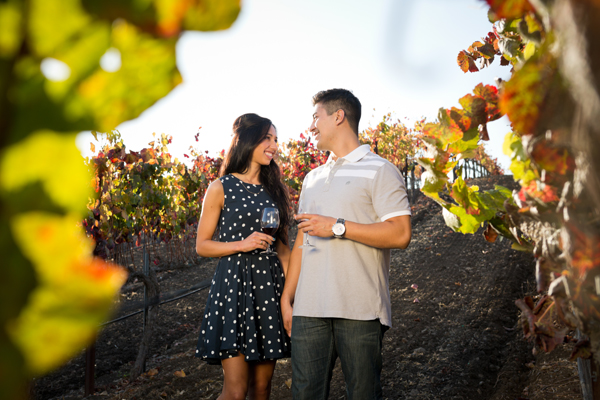 Nearby Wineries





Baileyana, Tangent, & True Myth


Ever since pioneering vintner Jack Niven planted vineyards in Edna Valley more than 40 years ago, his family has been shaping it as a wine region.



Biddle Ranch Vineyard


Recently founded by a group of friends who share an appreciation for great wine, good food, and love for gathering with family and friends, Biddle Ranch Vineyard is off to a roaring start.



Claiborne & Churchill


A passion for the French province of Alsace and the desire to create delightfully different wines inspired Claiborne (Clay) Thompson and Fredericka Churchill to found their boutique winery in 1983.



Edna Valley Vineyard


The Edna Valley's modern day history began in 1973, when the winery's founder, Jack Niven, planted Paragon Vineyard, dedicated to Chardonnay.



Kynsi Winery


Named to honor the natural predators that helped clear the way for its founding, Kynsi Winery was born in 1995.



Pacific Coast Wine Trail


The natural and rugged California coastline begs to be explored with deserted beaches, enchanting seaside towns, and seven distinct boutique wineries.



Saucelito Canyon Vineyard


Firmly planted in a rugged chaparral valley, the roots of Saucelito Canyon Vineyard are literally rich with history.



Sextant Wines


Founded a decade ago by Craig and Nancy Stoller, Sextant Wines demonstrates the remarkable potential of San Luis Obispo County with a compelling portfolio of world-class wines.



Sinor-LaVallee Wines


Mike Sinor is bringing a lot of attention to SLO County with his high-scoring wines.



Stephen Ross Wine Cellars


Veteran Winemaker Stephen R. Dooley is meticulous in his craft, exhibiting passionate attention to every detail of the winemaking process.

For more information, visit highway1discoveryroute.com.

Touring & Tasting is a media company that produces a wine and travel magazine and is also partner in the Hitched Wine Club.