Owned and operated by the Middletown Rancheria of Pomo Indians of California, Twin Pine Casino & Hotel offers wine tourists the fun and luxury of a premier casino, hotel, and restaurant—nearly halfway between the wineries of the northern Napa Valley and Lake County. Said to be the only wine-themed casino destination in the United States, Twin Pine Casino & Hotel attracts discerning guests who like to blend their love of casino life and wine.

Twin Pine dedicates 25,000 square feet of space to the latest slot machines and blackjack, pai gow, three-card poker, and live poker. Texas Hold'em tournaments are held Thursday and Sunday evenings, and a wide range of other tournaments and giveaways round out the casino's calendar.

Next to the casino floor, the Grapevine Bar & Lounge offers delicious bar bites, regional wines, and a large selection of beer and spirits: featuring a variety of Microbrews on tap from Mount St. Helena Brewing Company. Guests enjoy free live weekend entertainment and five high-definition television sets. The wine-themed Manzanita Restaurant offers breakfast, lunch, dinner, and wine-paired menu selections nightly. Each month, to showcase the wines of the region, Twin Pine selects a different Winery of the Month. The program includes a "meet and greet" wine tasting and a prix fixe wine pairing dinner prepared by the Manzanita's chefs.

When it comes to accommodations, the only standard at Twin Pine is deluxe. Both king and double queen deluxe rooms provide 550 square feet of living space with sumptuous décor, 50-inch plasma screen televisions, and mini-refrigerators. Luxury suites are double the size, featuring 1,100 square feet of space with the same amenities and more.

As the nation's only wine-themed casino destination, Twin Pine Casino & Hotel is dedicated to enhancing the knowledge and love of local wines in all of its guests by providing an ideal location and environment for gaming, wine tasting, and appreciating the good things in life.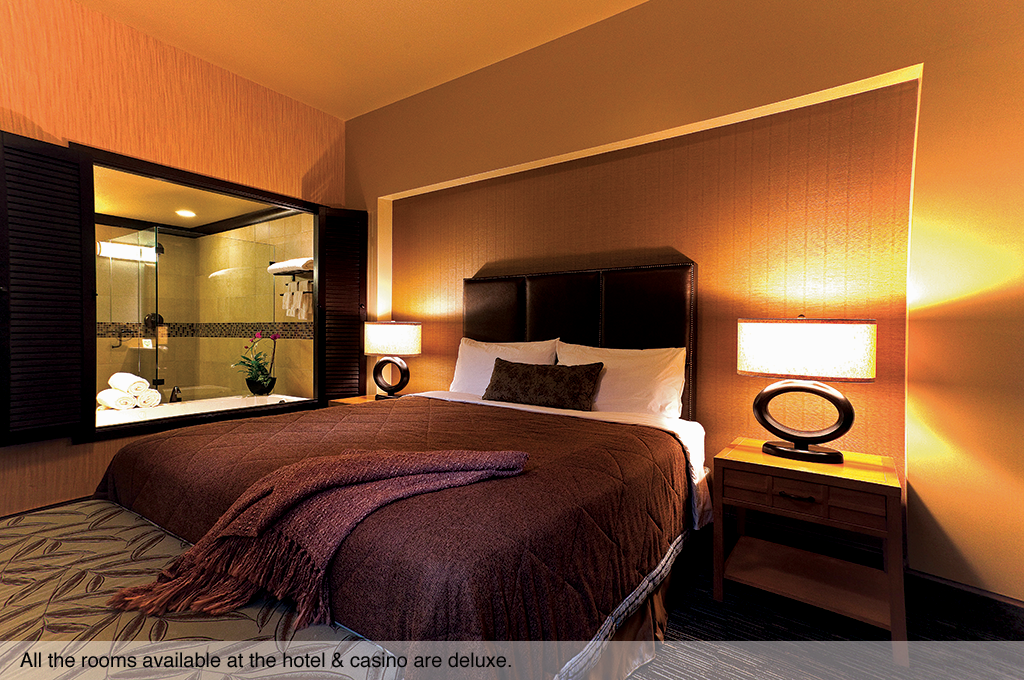 Nearby Wineries





Brassfield Estate Winery


Located in a remote western section of Lake County's stunning High Valley, Brassfield Estate Winery has some of the most unique vineyards in the state of California.



Cache Creek Vineyards


Awe-inspiring natural scenery and an eye-catching wine barrel–shaped building are the first indication to visitors to Cache Creek Vineyards and Winery that they're in for a very special experience.



Claiborne & Churchill


A passion for the French province of Alsace and the desire to create delightfully different wines inspired Claiborne (Clay) Thompson and Fredericka Churchill to found their boutique winery in 1983.



Chacewater Winery & Olive Mill


Chacewater's world-class quality continues to garner national press and major wine and olive oil competition attention.



Langtry Estate & Vineyards


Once the beloved Lake County home of legendary actress Lillie Langtry, Langtry Estate & Vineyards is a stunning 35-squaremile natural paradise, located just 15 minutes north of the Napa Valley.



Shannon Ridge Family of Wines at Vigilance Vineyards


Overlooking Anderson Marsh State Park at the souther end of Clear Lake, Vigilance Vineyards is the home of the Shannon Ridge Family of Wines tasting room.



Contact



22223 Hwy 29 at Rancheria Rd.
Middletown, CA  95461



Phone:

800-564-4872; 707-987-0197


E-mail:

info@twinpine.com


Website:

twinpine.com


Price Range:

Please call for rates

Touring & Tasting is a media company that produces a wine and travel magazine and is also partner in the Hitched Wine Club.