Marcus Whitman Hotel & Conference Center is a landmark and storied gathering place for the local community and visitors alike. Anchoring historic downtown Walla Walla, WA, the sophisticated Old World property includes a luxury hotel, an expansive modern conference center, six on-site wine tasting rooms, an art gallery, and a nationally recognized award-winning restaurant with a casual wine lounge.

Originally built in 1928, the hotel was fully renovated in 2001 and restored to its original grandeur. With 127 beautifully appointed guestrooms and the addition of more than 13,000 square feet of event and conference space, the hotel is the perfect place to relax and enjoy a romantic wine country getaway. Guests can walk to more than 20 wine tasting rooms and experience more than 100 Walla Walla Valley wineries within 20 miles of the hotel.

The Marc Restaurant was recently named Restaurant of the Year by the Washington State Wine Commission. The award-winning chefs at the restaurant and lounge create progressive, modern American menus that blend traditional Northwest-influenced cuisine, making for a memorable experience that expands palates and engages the senses. From classic selections to adventurous options, the culinary staff works diligently to bring the best of what is fresh and in season right from the farm to the table by building relationships with local and regional growers. The wine list is no exception, offering an exciting list of local wines. Each month, the restaurant showcases another Winery of the Month with an innovative wine pairing menu created by the chefs.

The adjacent Vineyard Lounge is known as the gathering place of visitors and local winemakers for its Walla Walla Valley's relaxed wine atmosphere and informal menu. It's a fantastic place to sit back and enjoy more than 14 wines by the glass from local vintners large and small, or specialty cocktails artfully prepared with freshly squeezed juices and local spirits.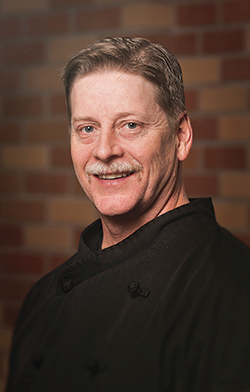 AN INTERVIEW WITH EXECUTIVE CHEF SCOTT MCLEAN



T&T: As a native of Washington State with a passion for the Pacific Northwest, what are the triumphs and challenges of Pacific Northwest cuisine?

SM: For me, the greatest triumphs are the many different kinds of food that are available within the region. Each side of the Cascades has very different climates and agriculture capabilities yielding various food products. Living in Walla Walla has brought my farm-to-table experience to a whole new level as farms in the valley produce the best variety and quality of product I have ever come across. The biggest challenge is to be on top of the seasonal products. Many items have very small windows of availability. We change our menus at The Marc Restaurant and Vineyard Lounge multiple times a year to ensure that we always feature local seasonal offerings.

T&T: After 35 years of experience that includes a formal culinary education from the Culinary Institute of America, what do you feel are the foundations to any great dish?

SM: First off, purchase the best quality products and never lower your standards. As far as preparation goes, let the main ingredient be the star. Let the natural flavors of this item come through and not be masked by any other flavor that would overpower or take away from this flavor. Also, complementing the natural flavors of this ingredient with local seasonal pairings to add layers of flavor, surprise the palate, and bring the whole dish together with well-balanced flavor and beautiful presentation.

T&T: What are you enjoying most about your role as executive chef for The Marc Restaurant and Vineyard Lounge?

SM: The creativity and versatility of our culinary team. We have so much talent that comes together daily not to just fill out our prep lists but to use our passions to create memorable dining experiences for every guest. Scratch cooking with modern and classical preparations is the standard that everything we prepare is built upon. It all starts with the quality of products we purchase and ends with a team of inspired chefs who are passionate about representing these products with the best possible preparation and presentation that will leave our guests with a most memorable dining experience.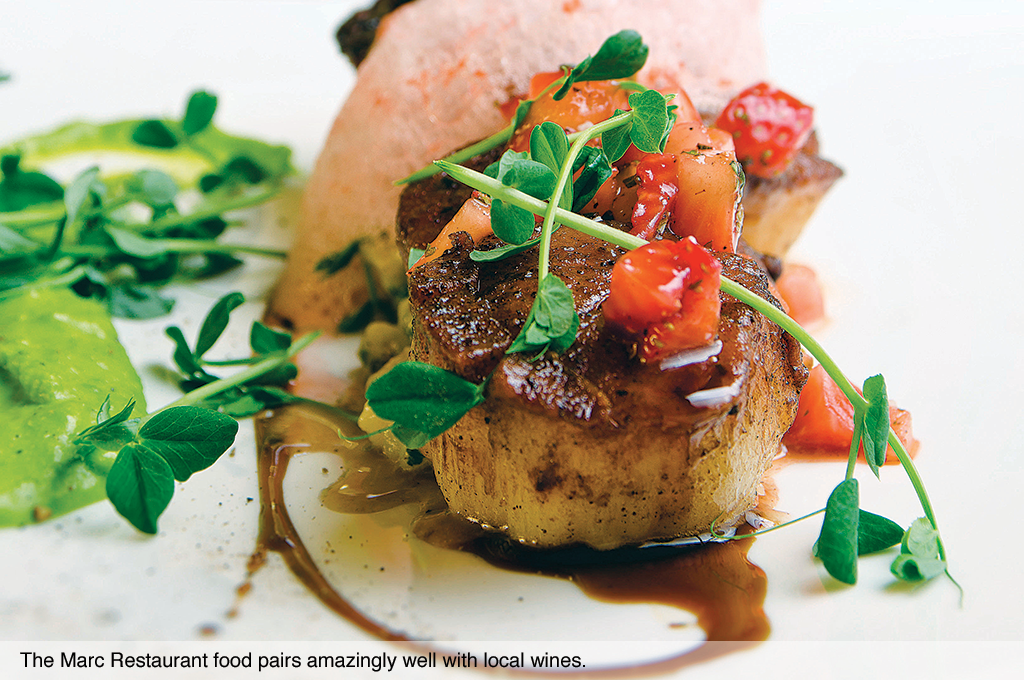 Contact



6 West Rose St.
Walla Walla, WA  99362



Phone:

509-525-2200


Email:

info@marcuswhitmanhotel.com


Website:

marcuswhitmanhotel.com

Touring & Tasting is a media company that produces a wine and travel magazine and is also partner in the Hitched Wine Club.