There's so much to do in Californiaís Gold Country! Just 45 miles east of Sacramento, Amador County beckons with beautiful rustic vistas, historic downtowns, and rolling scenic vineyards. Hereís a sneak peek at the itinerary for my next visit.



Day One:


Iíll start with a walking tour of

Sutter Creekís Main Street

where 62 historic buildings remind us of the countyís intriguing past. Then Iíll brunch at Hanford House Innís Element Restaurant (Iíve been told to try the Miners Hash). From there, Iíll go to

Jackson

to explore the fun shops, like

Gifted,

a studio and gift shop with only American-made items, and

Baker Street West:

a mecca for all things Sherlockian.

The legendary

Kennedy Gold Mine

is one of the deepest in the world! Iíll take the above-ground tour and then it will be time to discover some wines! Amador County has

nearly 60 wineries and tasting rooms,

most of which are family-owned and operated. Iím heading to the beautiful Shenandoah Valley, one of the countryís most exciting wine-producing regions, this afternoon. Iím continually blown away by the diversity of wines I find there: Zinfandel, Barbera, Syrah, MourvŤdre, Grenache, Viognier, RoussanneÖ the list goes on! Iíll make an advance dinner reservation at the incomparable

Taste Restaurant,

a James Beard award-winner.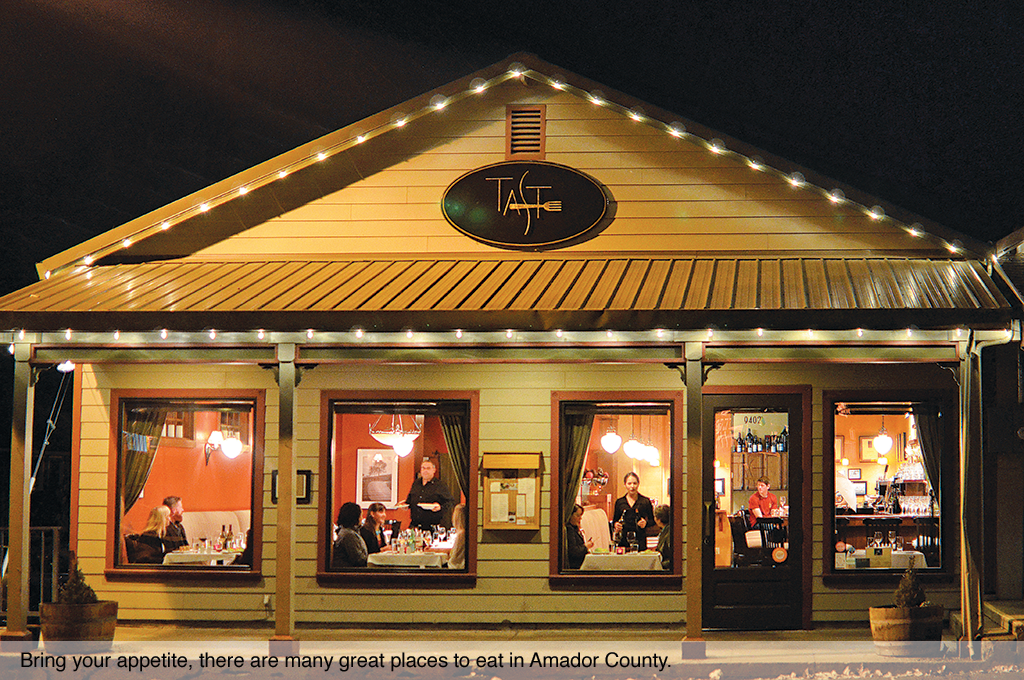 Day Two:


With elevations from 900 to nearly 9,000 feet, Amador County is an outdoor playground! After an early hike in Chawíse Indian Grinding Rock State Historic Park, Iíll visit

Amador City

and lose myself in

Bellflower Gardenís

wrought iron garden sculpture and home dťcor. Iíll stop at

Amador Vintage Market

in Plymouth for a

delicious wine country

lunch to go and then Iíll head to the wineries. Amador County wineries continually achieve top scores in the leading publications and international competitions. Several tasting rooms offer special

wine pairing experiences

to demonstrate the complexity of their wines. To round out my day, Iíll have a fabulous dinner with local wines by the glass and savor the sunset as I listen to natureís music. Maybe Iíll see you there. ó Touring & Tasting Editor-in-Chief, Wendy Van Diver

Touring & Tasting is a media company that produces a wine and travel magazine and is also partner in the Hitched Wine Club.