Simple Tips to Avoid Mortgage Fraud
As the real estate market heats up, it's important to take caution regarding the threat of fraud.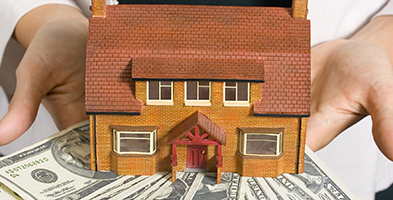 ---
"
Even if you arenít caught, buying a home you canít afford is extremely risky. You might face foreclosure and a significant impact on your credit that can take years to overcome."
N

ow that the housing market is robust again in most geographies, itís time to revisit the facts about mortgage fraud to help you be more aware as you consider the purchase of your next home. The FBI defines mortgage fraud as "a material misstatement, misrepresentation, or omission relied upon by an underwriter or lender to fund, purchase, or insure a loan."

Lender frauds are more common in a hot market when rising prices make it easier to disguise a homeís true value and home applications get less scrutiny from overworked underwriters. Follow these tips to avoid committing mortgage fraud and to know what to look for with your lender partner.



Be Honest



Your parentís advice couldnít be more relevant when it comes to mortgages. Many borrowers, lured by the idea of owning or purchasing a home that is more than they can afford, think fabricating their income or other assets is an easy white lie that wonít cause any harm and get them into a home of their dreams. Be aware! Even if you arenít caught, buying a home you canít afford is extremely risky. You might face foreclosure and a significant impact on your credit that can take years to overcome.

Always complete your mortgage application accurately and honestly, including being factual about your intent to occupy the property or not, your employment history and your sources of funds.



Analyze the Appraisal



While itís more difficult for appraisals to be falsified or exaggerated after the new lending rules were enacted, itís still a good idea to scrutinize the appraisal. This is especially true if you are buying a home in a hot market where price escalations in the bidding process are common. Your real estate agent should help you make sure the appraised value is in line with comps. Get a second appraisal on your own dime if you have concerns.



Stay Away From Schemes



In an active market it's tantalizing to think about creative ways to make money on real estate. It's considered mortgage fraud if a seller helps you finance your down payment, effectively creating a second mortgage, without notifying the first mortgage that another lien may be against the property. Similarly, donít buy a house on behalf of another buyer who may have bad credit (unless itís a legitimate landlord/rental situation) at the lure of being paid for your service. Donít be tempted to get involved in a house flipping scheme where a naive investor can be taken advantage of by an experienced scammer.



Get a Home Inspection



Donít let the frenzy of a hot market stop you from getting a home inspection, even if your offer is not contingent on one. Home inspections are one of the best ways beyond the appraisal to validate the home is worth what you are proposing to pay. Many sellers make their homes look visually appealing in hopes you will think the home is structurally sound, but a basic home inspection, which costs about $400, can save you the headaches that come with purchasing a home that needs thousands of dollars of work.

But donít stop there. Consider a pest inspection to look for wood destroying organisms, a sewer line inspection if the home is connected to an older sewer line and a septic inspection if the home is on a septic system.



Go With Your Gut



Donít let a lender, appraiser, inspector or real estate agent talk you into anything you donít want to do or your gut says feels dishonest. Do your homework by vetting advice with other professionals, including a real estate attorney. Ask your lender good questions to make sure you have the information you need for a successful transaction.

If you think you might be a victim of mortgage fraud, follow this checklist of what actions you need to take. Be aware that once you have become a victim of fraud, itís easier for you to be targeted again in the future or for your identity to be stolen.

Marie Hartung is residential Realtor in the Seattle-area. She specializes in one-of-a-kind properties and helping buyers win bidding wars. She blames her mother, who dragged her to open houses every weekend of her childhood, for her passion for real estate.


---
---
---
Leave a Comment