F

or five generations the Wente family has been dedicated to the art of winemaking and the philosophy that the quality of wine originates in the vineyards. The journey began in 1883 when German immigrant and aspiring winemaker, C. H. Wente, moved with his bride Barbara to the Livermore Valley. Since then, through significant contributions made by each generation, Wente Vineyards has thrived and remains the nation's oldest continuously family-owned and -operated winery.

The Wente family is responsible for many milestones. In 1912, they brought Chardonnay cuttings from France, propagated the varietal, and released the nation's first varietally labeled Chardonnay in 1936. Today, more than 80 percent of California Chardonnay is derived from the Wente clone. They also released the nation's first varietally labeled Sauvignon Blanc and Semillon. There's a long list of achievements, but milestones are not what really defines Wente Vineyards.

"Each generation of my family had a choice," says fifth-generation Winemaker Karl Wente.  "And the choice we made was to come back to what we love to do." The Wente family doesn't make wine because they have to. They do it because they love to.

This passion is evident to anyone who visits Wente Vineyards. Beyond the traditional tasting room, the family reaches out to its guests and heartily embraces them with gracious hospitality through a world-class restaurant, outdoor concert venue, 18-hole championship golf course, and their latest stroke of genius: the Winemakers Studio. This little campus is dedicated to sharing the joys and tribulations of the art of winemaking with all of its guests.

The Winemakers Studio offers innovative resources, knowledgeable staff, and fun, interactive  classes. The Winemakers Blending Experience is an intimate blending session where guests blend and bottle their own wine. The Wine Aroma Seminar and the Wine & Food Pairing help guests sharpen their senses. There are so many options all inspired by the love of the journey that has made Wente Vineyards the leader it is today.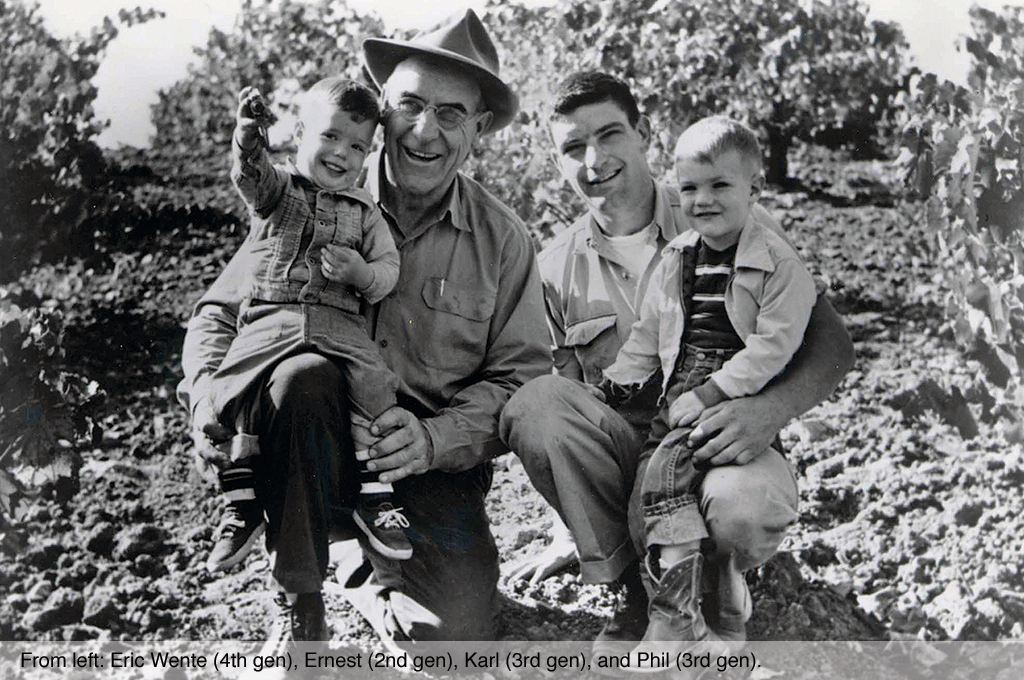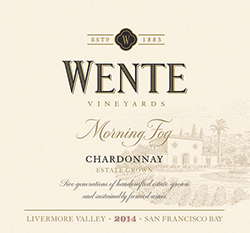 What to Buy




'15 Morning Fog Chardonnay - $15


Green apple, tropical fruit, cinnamon, vanilla



'14 Riva Ranch Chardonnay - $22


Tropical fruit, butter, crème brulée, toasty oak



'13 Cabernet Sauvignon - $18


Ripe black cherry, red plum, cassis, mocha, spice



Special Notes


Sustainable farming practices, Winemakers Studio, private tastings and tours, weddings and receptions, wine club events.



Contact


The Estate Winery & Tasting Room
5565 Tesla Rd.
Livermore, CA  94550



Phone:

925-456-2305


Email:

info@wentevineyards.com


Website:

wentevineyards.com

The Vineyard Tasting Room
5050 Arroyo Rd.
Livermore, CA  94550

The Winemaker Studio
5565 Tesla Rd.
Livermore, CA  94550



The Winemakers Studio:

Thu. - Sun. 11-5


Vineyard Tasting Room:

Daily 11-6:30


Estate Winery & Tasting Room:

Daily 11-5

Touring & Tasting is a media company that produces a wine and travel magazine and is also partner in the Hitched Wine Club.