4 Fantastic Wineries to Try This Holiday Season
When trying to find a wine to pair with your holiday meals, give one of these four a try.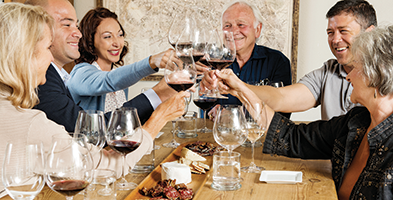 Photos courtesy of Touring & Tasting
---
"
This diversity makes Lincourt one of the rare wineries in the region capable of producing world-class bottlings from both Burgundian and Bordeaux varieties."
G

rabbing a bottle of wine that will go with your holiday meal can escalate anxiety—and who needs that? We've compiled these four wineries that might be the first gift you open this year.



The Four Graces



When Paul and Steve Black purchased their first vineyard in the Red Hills of Dundee in 2003, they set out to make rich, complex wines that elegantly expressed their unique terroir. They named their winery The Four Graces in honor of their four daughters. Two years later, a second site, the beautiful Dow Ridge Vineyard in the Yamhill-Carlton AVA was purchased to enhance the pallet for French-born Winemaker Laurent Montalieu.

It didn't take long for the wines to be noticed. They repeatedly received high acclaim and attracted the attention of Vintner Bill Foley, who purchased the winery in 2014. The luscious wines continue to be expertly crafted by Laurent, who studied vineyard management and winemaking in Bordeaux and has practiced both in France, Northern California, and Oregon. His finesse is duly noted with each elegant vintage. In 2014, the 2011 Four Graces Black Family Estate Pinot Noir received a Platinum Medal, one of the top awards from the 2014 Winemaker's Challenge, and the 2010 Four Graces Doe Ridge Estate Pinot Noir received 93 points in the Wine Spectator February 2014 issue. Laurent is an enthusiastic advocate for the Willamette Valley as a wine region. "What we are seeing over the last year in acquisitions throughout the Willamette Valley is further justification for all the hard work we have put into growing the very best possible grapes in this area," he says.



CONTACT


800-245-2950
thefourgraces.com
9605 NE Fox Farm Rd.
Dundee, OR  97115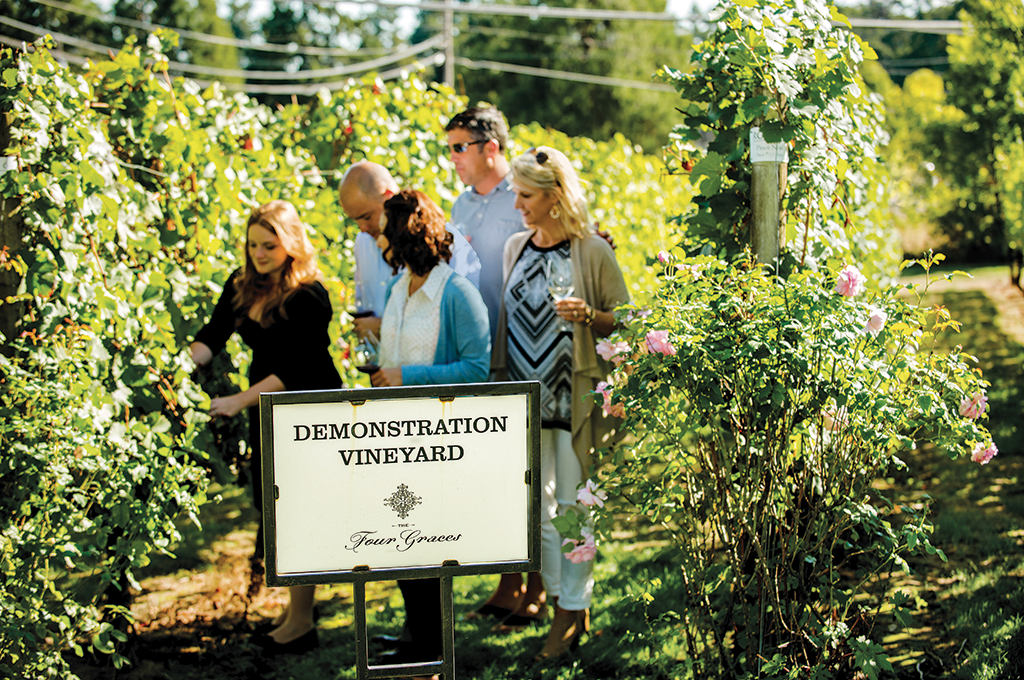 Lincourt Vineyards



Nestled under California pepper trees on a property that was once a dairy farm, Lincourt Vineyards retains the rural charm and simplicity of an earlier era. The winery was founded in 1996 by Bill Foley, who was inspired by the winegrowing potential of the Santa Ynez Valley and the Sta. Rita Hills in particular, which has since become one of California's premier cool-climate viticultural regions. Sta. Rita Hills is also one of the state's smaller AVAs, with 99 percent of its territory falling within the larger Santa Ynez Valley.

Named Lincourt after Bill's daughters, Lindsay and Courtney, the winery produces benchmark wines from grapes grown in two estate vineyards located in the cool Sta. Rita Hills as well as the warmer Santa Ynez Valley. This diversity makes Lincourt one of the rare wineries in the region capable of producing world-class bottlings from both Burgundian and Bordeaux varieties.

In the vineyard, sustainable farming practices and block harvesting are the standard, and in the winery, the lots are kept separate until final blending. Winemaker Lorna Kreutz, who began her winemaking career more than a decade ago in the Sta. Rita Hills, carefully handcrafts the boutique-style wines to reflect the nuances of their terroir. Her efforts do not go unnoticed. The wines are routinely lauded with 90-plus point scores from top publications including Wine Enthusiast and Wine & Spirits.



CONTACT


805-688-8554
lincourtwines.com
1711 Alamo Pintado Rd.
Solvang, CA  93463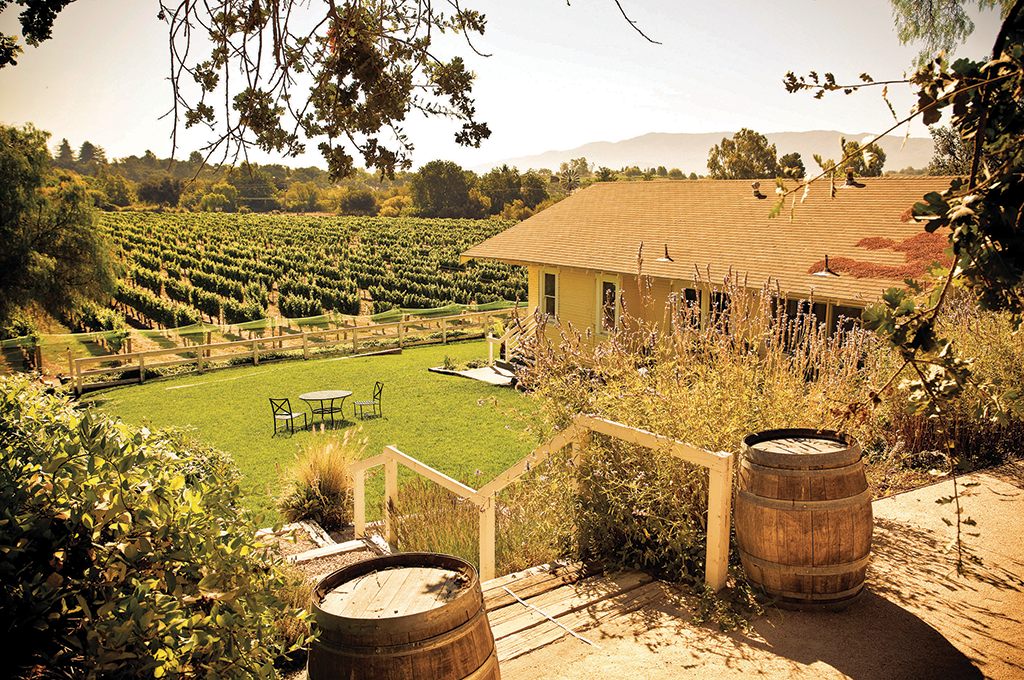 Michael David Winery



Named for brothers Michael and David Phillips, who represent the fifth generation of the Lodi grape growing Phillips family, Michael David Winery has a knack for producing premium quality wines with eye-catching labels. With 800-plus vineyard acres and more than 30 years of experience making wine, Michael David is considered one of the nation's fastest-growing wineries.

The Phillips' say they owe their success to many things. In the vineyard, they farm with future generations in mind, diligently applying progressive sustainable farming practices. In the winery, the dynamic winemaking team crafts an exciting portfolio of wines. Perhaps the most quickly recognizable in the lineup is the iconic 7 Deadly Zins, a sinful blend of Zinfandel from seven of Lodi's best Old Vine Zinfandel vineyards. Other fruit-driven wines, such as Petite Petit, a non-traditional blend of Petite Sirah and Petit Verdot, and Sixth Sense Syrah, produced from one of California's oldest Syrah vineyards, have also developed quite a following. Several impressive reserve, small-lot varietal, and appellation-designate Zinfandels round out the list.

Recently, the winery introduced an additional label: the namesake Michael David Winery label, dedicated to the members of the family's sixth generation, many of whom are involved with the winery's day-to-day operations. The Michael David label, available in all major US markets, Canada, and Sweden, embraces the Phillips family's six-generation history in the Lodi area.



CONTACT


209-368-7384
michaeldavidwinery.com
4580 W Hwy 12
Lodi, CA  95242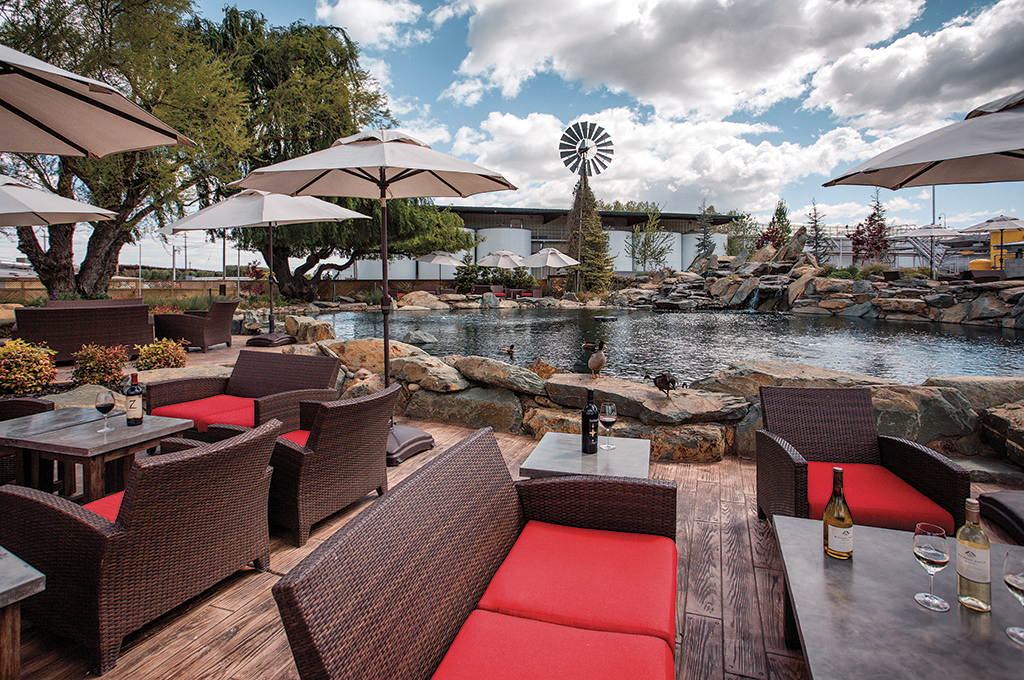 Peltier Winery



In the heart of the Lodi appellation, Peltier Winery is an innovative, cutting-edge winery and custom crush facility dedicated to producing outstanding wines from its own sustainably grown grapes. The winery was founded by third-generation grape growers, Rodney and Gayla Schatz, who use only estate-grown grapes from their 1,200-plus acres of Lodi Rules Certified Green vineyards. They rely on the remarkable blending skills of their Winemaker, JC van Staden, who crafts an impressive portfolio of single varietals, blends, and a dessert wine cleverly named USB___(blank). As an invitation to everyone to join in the excitement as the winery grows, Peltier now invites guests to make an appointment and visit its temporary tasting room just east of Highway 99 on the corner of Peltier and Kennefick Roads in Acampo.



CONTACT


209-367-4882
peltierwinery.com
22150 N. Kennefick Road
Acampo, CA  95220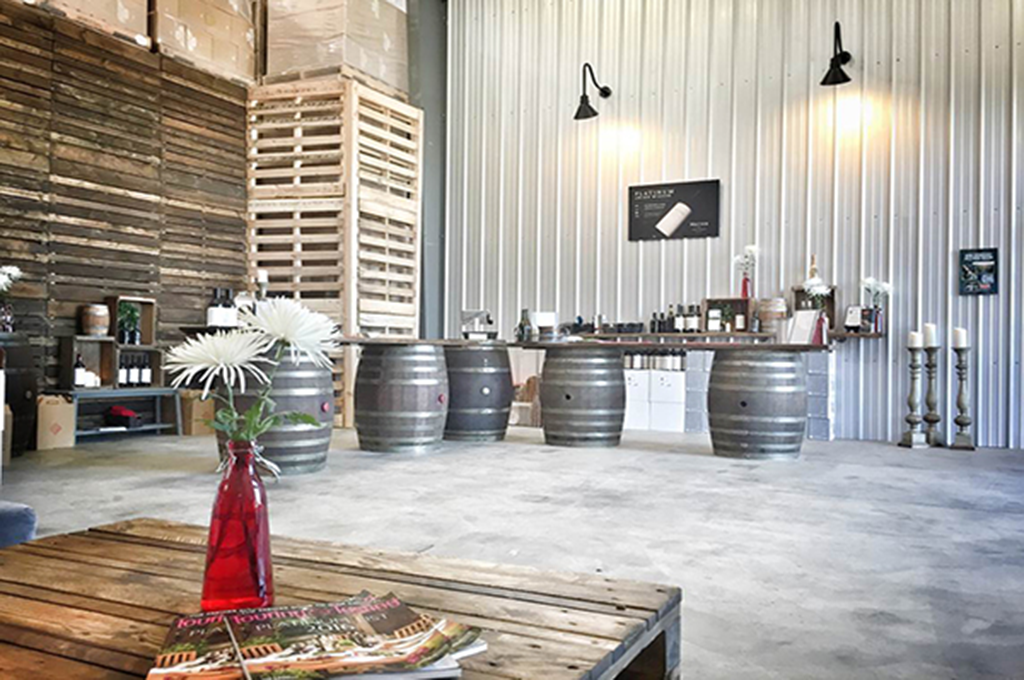 Touring & Tasting is a media company that produces a wine and travel magazine and is also partner in the Hitched Wine Club.
---
---
---
Leave a Comment