3 Ways to Spend Your Honeymoon in Kansas City
A quick guide to find romance and barbecue in this midwestern staple.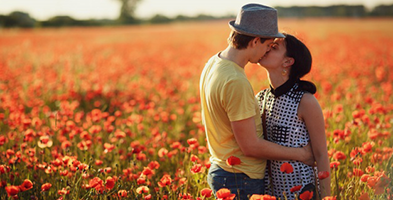 ---
"
Local and family owned, escape rooms are decorated very lavishly and extensively use high end technology to transport you and your partner into another world."
K

ansas City has so much to offer newlyweds who are looking for a little something different on their honeymoon or early travels. From delectable cuisines and rich culture to Midwestern staples and activities that help build a stronger bond, Kansas City will not disappoint.

Here are three ways to spend your honeymoon in Kansas City like a local, avoiding places crawling with tourists.



Live Luxuriously



What honeymoon is complete without a romantic hotel to pop a bottle of champagne in and celebrate being newlyweds. Located in the heart of the entertainment district, stay at one of Kansas Cityís most romantic getaways, The Fontaine. Its modern architecture with a Mediterranean influence is unique and perfect for a Honeymoon. Their†Romance Package, which includes a room for two, a chilled bottle champagne, gourmet chocolates, breakfast for two, complimentary valet parking, complimentary European breakfast, and dinner for two at one of their finest restaurants, 901. It's the perfect way to begin your the journey of life with one another.

The Hotel Phillips Kanas City in the heart of downtown Kansas City is also a very popular place to stay. Within walking distance of a number of places to visit, including the Crown Center, Liberty Memorial and the Hallmark Visitors Center, this 4-star hotel is an art lovers paradise that offers beauty around every corner! If itís historic charm youíre after, this Art Deco is the place to be.



Team Building Activities



Now that you are married, building trust, working together and collaborating are more important than ever. Use your honeymoon as a way to explore Kansas City together with some fun activities that help you grow and prove that you two really are #marriagegoals. Test your patience and communication with escape room challenges at one of Kansas City's best venues,†Tick Tock Escape Games. Local and family owned, escape rooms are decorated very lavishly and extensively use high end technology to transport you and your partner into another world. Choose from one of three experiences, Beasley's Billions, Pyramid Paradox and Central Intelligence, where you have one adrenaline-filled hour to collaborate and collect a series of clues and puzzles you must solve to escape the room.

If one escape room challenge isn't enough, check out the†Escape Room†in Kansas City where you'll choose from rooms like Prison Break, Judgement Day or the Da Vinci Code. Every room has a detailed back story that allows you to get into character and really embody your mission at hand. With only one hour, bringing your newlywed energy together is the only way you'll be able to escape.



Food and Drinks



The Midwest is known for their great barbecue, and a honeymoon to Kansas City isn't complete without a†KC Barbecue Tour. If you have an appetite for learning and eating, choose from the original tour where you will be taken to three to four famous barbecue restaurants, while getting a tour of the city at the same time. If you're a beer enthusiast, choose the cue and brew tour where you're able to bring your own beer onto the bus in addition to tasting beer from the various BBQ restaurants you will be visiting.

Wrap up your lovely Honeymoon with one of Kansas Cityís many unique dining options. If you love live jazz music, old time cocktails and great food, make a reservation at The Majestic Restaurant Steakhouse located in the central business district. For a more intimate and romantic setting, Novel Restaurant serves up original dishes by their world renowned Chef, Ryan Brazeal. Dishes here range from duck neck dumplings, chicken porchetta, duroc pork chops and a variety of pies and cakes like sour cherry shortcake, fried blueberry pie and peanut butter custard.

Natalie Posdaljian is a naturalist and environmental advocate who prefers to be outdoors whenever possible. When she's not soaking up Vitamin D, you'll find her planning her next adventure, reading or on her yoga mat.


---
---
---
Leave a Comment