Remodeling: Moneymaker or Money Pit?
In an unsure housing market, what's the best way a couple can add value to their home? The do's and don't of remodeling.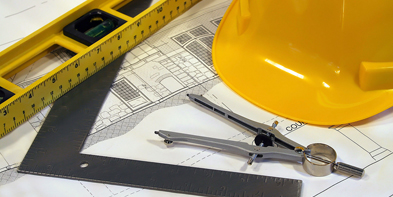 ---
My husband and I have been considering remodeling our home to increase its value since the housing market seems to have taken a hit. Do you think this is a good idea?

We've all seen news over the past few months that the housing market is in a tailspin. Foreclosures are rising, while home prices are falling in many markets across the country.

With all the gloominess out there, many married couples are staying put. So, is now a good time to remodel the kitchen or put in that fancy new swimming pool with the rock waterfall?

Recent reports from some major home improvement companies show their revenues are on the decline—indicating people are not spending the money on their homes as they once did. Still, that doesn't mean the benefit from making those improvements is any less valuable today.

As with most investments, time is a critical factor. The longer you stay in your home, the greater the chance you will see a positive return via increasing property values. Of course, not all projects have the same effect. Studies consistently show that simple painting, along with remodeled kitchens and bathrooms, generates some of the best returns on investment.

The potential pitfall, however, is incorporating unique tastes or fixtures that may not be shared by the general home-buying population. While you may like certain bold colors or find better use of a spare bedroom as a built-in media room with a refrigerated wine cellar, the next home owner might not see it that way.

Therefore, the most important questions to ask are:

"What will make me happier with my current surroundings?"

"What would make my home more attractive to potential buyers?"

The ideal projects satisfy both criteria. Should you make changes or updates that add to your overall home enjoyment, there is an increased likelihood you will stay there and see a financial benefit.

An in-ground swimming pool can be tricky. It's a major expense, and when you add in all the long-term costs, such as maintenance and utility expense increase, it may be hard to call it a moneymaker even in the best housing environment. That said, this is one addition really driven by your own enjoyment.

It's hard to go wrong with upgrades that contribute to your home's energy efficiency, such as insulated doors and windows or additional layers of attic insulation. Although these don't provide the same feel as an interior room remodeling, these improvements help pay for themselves over time through smaller energy bills—not to mention they make strong selling points to virtually all buyers.

Finally, in regards to financing your projects, be careful with debt and don't let your projects get in the way or take the place of other important long-term savings and investment plans.

Keith Fenstad, CFP®, is a financial planning professional with Tanglewood Capital Management, Inc. of Houston. He is a member of the Financial Planning Association and has a decade of experience in the industry. He may be reached at kfenstad@tanglewoodcap.com or 713-840-8880.


---
---
---
Leave a Comment