Want Children?
Wondering if you should have a child? Dr. K. weighs in on what you should consider before taking the next step.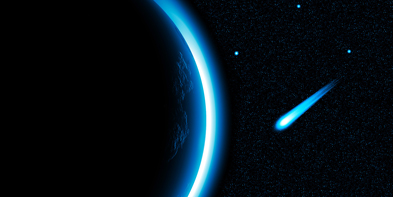 ---
Children! It seems the expectation is most married couples will have kids. Notice I say, "most." That's because years ago, it was never a question. In today's society, whether a couple has a child is a choice. And, if they do, the usual 2.5 kids statistic is not necessarily the norm—many are opting to stop after one.

Of course, the next issue you have to think about is at which point you want to have a child. Unfortunately, there are no rule books to give you real guidelines. I can, however, suggest some pointers for you to consider:

How solid do you feel your relationship is? Naturally, all partnerships have ups and downs. But do you think yours is pretty much on solid ground? It's important that it happens before you bring a child into this relationship, since this extra little bundle of joy can really rock the boat!

Though each couple will have a different scenario and some will be blessed with advantages that will make the stress easier, most will find some typical issues. There will be a limited amount of free time you were accustomed to. Finances will be tighter. And at least initially, there is a lot more tiredness.

As joyful as a child is, overall, the period of child-raising years is the greatest stress for a couple.

Sometimes, one or both of you may feel a void in your life. Perhaps, you think that having a child will fill this void. I really caution against proceeding, should this be the case. Rather, look within yourself or at your relationship to work on and improve what is missing. Putting a child in the role of meeting this expectation is too much of a responsibility.

Then, of course, there are practical concerns:


Do you have enough money so one of you can stay home with the child if you choose to?
If you need or want to work, will you be able to find appropriate child care?
Is your present dwelling suitable to house another person?

If you decide that you're going to bring a child into the world and you haven't already done so, now would be a good time to discuss your values about how you want to child rear. Make sure to discuss discipline and religion.

I'd like to add one final note should you decide against having children. Let me first say this is a decision that is made by the two of you. However, I also think it's important for you to be sensitive to your parents. As a generation, they grew up with the mindset that one day they'd be referred to as grandma and grandpa (or some variation). So, it very well may be some form of a loss to your parents. When you inform them, do be compassionate to their feelings. However, as I said, the decision must rest on the two of you.

If you are being responsible, bringing a child into the world is a big decision. There certainly are a great many factors to ponder. But if the two of you enjoy a good relationship and feel ready to share the love and enhance it, there is nothing greater than the blessings of a child.

Karen Sherman, Ph.D., (www.drkarensherman.com) is a practicing psychologist in relationships and lifestyle issues for over 20 years. She offers teleseminars and is co-author of Marriage Magic! Find It! Make It Last.




---
---
---
Leave a Comment