The Gift of Presence
This holiday season, make time for the one you love by giving yourself.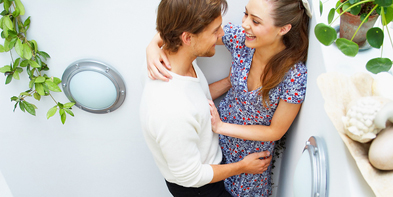 ---
It's easy to get so lost in the momentum of holiday activities and the seemingly endless "to-do-lists" that we forget what the holidays are for. There's always more to do than there's time for, and probably never quite so acutely as during the holidays. Gift giving drives a lot of the frenzy—and although we can point to all the cultural mania driving us to purchase our good holiday feelings—for many of us, there's a legitimate desire to really give something that feels meaningful and is a true reflection of our love.

Every now and again we're fortunate enough to know of a particular thing that's desired; better still, when we have the exact make and model number. But short of those golden opportunities where the desire matches our ability to give, there's little we can offer in the way of material goods that can communicate our deepest feelings. The power of advertising further complicates this by making us believe certain gifts will speak volumes about our love—diamonds, flowers and fine chocolate are a few that come to mind.

While those are all nice gifts, I don't know if I've ever gotten a more authentic sense of my partner's love for me than when he has taken the time and gotten over the inconvenience factor to show up for me. Some years this has been in the small mundane tasks of trying to get gifts wrapped for our four kids late into the night. Other holidays, it was night after night of drawing a bath for me and reminding me to give myself the attention I so readily give away to others. A couple of romantic holidays ago, it was making a romantic bed by the fireplace; the best gift has always been him giving himself.

Giving the gift of our presence is what we want most—to know we're not alone in the world. What this looks like in a day-to-day way is that our partner is committed not only in words but in actions as well to helping meet our needs. Feeling like there's someone behind your back who cares enough to help makes our lives and our relationships sustainable is a gift that keeps on giving and is never the wrong size or color. Giving yourself is the most precious gift of all.

Wendy Strgar is the founder of GoodCleanLove.com, which provides products and advice for sustainable love. If you have questions about products or toys send them in and Wendy will be happy to share her knowledge.


---
---
---
Leave a Comment