Shape Up for Spring
Dr. Ro dishes out 10 tips that will have you and your spouse looking good come spring.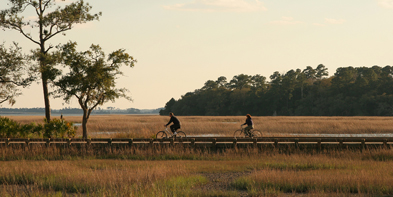 ---
The seed catalogs arrived two weeks ago. Today you got a mail order catalog featuring—horrors!—swimsuits. Hint, hint: It's time to shape up for spring. In fact, it's the perfect time. If you get started right now, you can lose those five to 10 pounds of extra winter padding by the time the first buttercups and tulips bloom.

Here are 10 fresh ways to trim down and shape up:

1. Change your 'tude. Change your mindset about the quality of your life. Imagine how life would be if you woke up feeling great, with a healthy glow and looking fantastic.

2. Don't do stuff you hate. Who decided that exercise had to be torture? If you love to vacuum, do it! If gardening is your thing, that counts too. Pick activities that suit you.

3. Use the "toilet tank reminder." Set your walking shoes and workout clothes on top of the toilet tank before you go to bed. Let them be the first thing you see in the morning.

4. Let yourself succeed. Give yourself a small goal, like walking 10 minutes a day to start with. Then succeed at it. The more you succeed, the more you will continue to.

5. Make activity serve two purposes. If the idea of exercise repels you, turn it into something else. Take a walk with a friend you've lost touch with. Make your husband attend a romantic salsa class with you. Grab your teen for a bike ride.

6. Spring clean your kitchen. Remove all temptations. Get rid of the convenience foods that are making you fat: ice cream, sodas, chips, crackers, baked goods, etc. If it's not there, you won't eat it.

7. Commit to healthy snacking. Newsflash: If you change your snacking habits, you will change your overall eating patterns. Fill up your fridge with healthy snacks: fresh fruits, vegetable dippers and salad ingredients, frozen fruit for blender smoothies, etc.

8. Nap away the pounds. A daily nap helps reduce stress hormone production, and that makes your metabolism hum like a super-efficient machine.

9. Treat water like food. More than half of the time when you're hungry, you're actually thirsty. Very few people reading this right now are ever really hungry. Watch how a glass of water takes away your cravings—instantly.

10. Eat less. Sounds like a no-brainer, but if you commit to leaving food on your plate at every meal, within 10 days those extra calories usually add up to at least 3,500 calories, or one pound of weight loss.

Dr. Ro (www.everythingRo.com) is Nutrition Advisor for The Today Show and Nutrition Contributor to NPR. Named by More magazine one of this country's top five nutritionists, Dr. Ro is America's best-known African American health expert, and the author of the best-selling "Dr. Ro's Ten Secrets to Livin' Healthy" (Bantam, 2007).


---
---
---
Leave a Comment