School Funding
Hold onto your wallet because back-to-school spending is on the rise.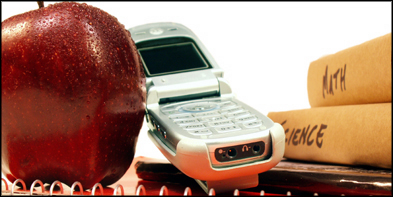 ---
Backpack? Check. Pencils? Check. New clothes, calculator, folders? Check, check and check. Wait, what about a laptop and a cell phone? And who walks out the door without an iPod anymore? Oh, and math class requires a Playstation Portable (don't ask).

It seems like the back-to-school checklist gets longer with every passing year. Remember when all you needed were your pencils, some paper and something to carry them in (and maybe some cool clothes and sneakers with pumps on them)? These days, the must-haves for kids are aplenty and it could explain why back-to-school spending is expected to jump 19 percent this year, compared to last year. According to the National Retail Federation, that comes out to an average of $527 per family with school-aged children, up from $444 in 2005.

Dr. Boyce Watkins, a finance professor at Syracuse University says it's getting harder and harder for the average American family to save up for back-to-school costs and it's not just because of high prices at the pump or fantastic energy bills. It's because those little angels of yours have a lot more to choose from today than we did as kids. Take for instance a parent of five like Teri Llach who says, "From binders to backpacks—they're very specific about the color and style they're looking for in a product."

According to Huntington Bancshares, Inc., a regional bank headquartered in Columbus, Ohio, parents should have $307 available in the late summer for elementary schoolers, $438 for middle schoolers and $669 for high schoolers. And, oh yes, those estimates don't include the price of clothes. There is no easy solution to this. Parents don't want to skimp on their children's needs so Huntington recommends putting money away in weekly increments starting in January.

Stanley Kershman, author of Put Your Debt on a Diet: A Step-by-Step Guide to Financial Fitness says that back-to-school is a good time for couples to talk about where they stand on what to buy. "This may be a good time for a discussion about the difference between 'wants' and 'needs'," Kershman says. Watkins also says couples should talk to each other about what their kids really need. "There are some things they can learn to do without," Watkins says about children. Watkins also recommends couples should divvy up the responsibilities of back-to-school shopping between them so as to avoid arguments. "The division of labor should simply be one that each partner is comfortable with. If one spouse wants to do everything, that might be more efficient if the other spouse is horrible at it," he says.

Teri and her husband Eduardo, who have been married for three years, take their kids with them while shopping for school supplies. Teri says she gives her kids prepaid credit cards to get them involved in the financial decision-making process. "There is a dollar limit, so they can't overspend and run up high credit card bills," Teri says.

While Teri's kids are lucky enough to have the gift of choice when it comes to their purchases, she says she keeps a close eye on what they buy. "Fine tuning the planning process for back-to-school needs can help keep costs down. For example, kids often think they need new everything—from backpacks to shoes to clothes to the latest PDA gadgets," she says. "It's important to work with your child or children on putting together a check list, and go over it with them to determine what's most immediate versus what can wait until later in the year."

The best thing parents can do is to be prepared and save early and often. Back-to-school can be a hectic time, but with some smart planning, you and your kids may be able to come out ahead.


---
---
---
Leave a Comment