6 Ways Exercise Leads to a Happier Marriage
How exercise can lead your relationship to a brighter future.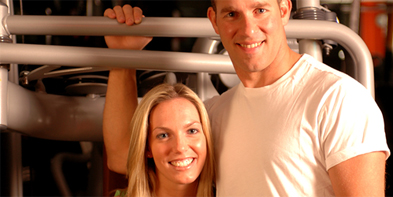 ---
There are periods of time in all our lives when we feel despondent, lethargic, depressed and hopeless. These feeling states can last from a few minutes to many years. The length of time feeling down depends on what loss, trauma or hurt you maybe suffering from. Examples of personal traumas are: One of your parents may have died when you were a child. Your marriage may be suffering from an extramarital affair. You may have been a victim of a violent crime or you may be recovering from substance abuse.

The amount of time feeling in dismay is contingent on what coping and recovery skills you learned. Many of us don't know how to face, experience, work through and let go of emotional pain. Many of us are afraid to face it because we are fearful that this path will lead to infinite agony. Some of us are ashamed to admit that we have problems that have become unsolvable.

There is a way to resolve these problems, and this method of resolving emotional pain is not something the big pharmaceutical companies want you to know. They prefer that you went to your physician and signed on for a prescription of the latest anti-depressant or anti-anxiety drug on the market.

The way to not only heal emotional pain, but to achieve true happiness is through physical exercise. Now medication can be effective, but exercise has been proven to be at least if not more effective for folks who are depressed without the side effects of sexual dysfunction, difficulty sleeping and suicidal thinking.

Psychotherapy can also be helpful in exploring the reasons why you are not living a fulfilling life. A skilled therapist will ask you questions that can lead to new insights. They can also help guide you through the pain and teach you how to love yourself.

Before you try the psychotherapist or medication routes, you can delve into exercise. If you have never exercised before or haven't for a long time, obtain your physician's clearance to work out.

Exercise will bring you into a totally new world and can forever positively transform your life. Here are six ways you can increase your sense of happiness through exercise:



1.

Exercise will tone your body. Therefore you will begin to feel better about the way you look.



2.

The brain chemistry changes while you are working out, which leads to feeling more calm in situations.



3.

You will feel a sense of accomplishment each time you exercise leading to improved self-esteem.



4.

Exercise can be a healthy means of distracting yourself from your emotional pain. Exercise can also be a means to face your emotional pain because the increased confidence will allow you to deal with internal traumas in a bold, self-assured manner.



5.

Exercise by itself is known to improve depression and anxiety.



6.

Exercise has been proven to make you smarter. Therefore you will develop the skills you need to let go of your emotional pain and discover genuine happiness.

Psychotherapist Bob Livingstone has helped millions heal their emotional pain during the past twenty years. He has been instrumental in assisting victims of emotional and/or physical violence recover from trauma and no longer be victims. He is the author of the critically acclaimed book, The Body-Mind-Soul Solution: Healing Emotional Pain through Exercise (Pegasus Books, Second Printing 2008). For more emotional healing visit www.boblivingstone.com.


---
---
---
Leave a Comment