20 Tips for the New Year
Here are 20 simple, small changes you can make in 2009.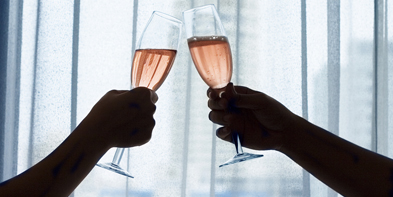 ---
New Yearís resolutions are well intentioned, but we sometimes become overzealous with our goals. Instead of setting the bar impossibly high, resolve to make small changes this year. Be a kinder, freshened up, more polished version of yourself by focusing on the details. After all, itís the little things that make up the big picture.

1. Go green in small steps.
Switch your bills to paperless. Carry a cloth hankie instead of using tissues. Forgo the receipt at the ATM or gas station.

2. Donít wait to be welcomed to a new neighborhood.
Reach out to your neighbors with a token of friendship. Take them baked goods or invite them over for coffee or tea.

3. Let your shoes do the talking.
Polished and re-soled shoes speak volumes about your self-esteem.

4. Buy local.
It is estimated that produce travels 1,300 to 2,000 miles before it reaches your dinner table. Seek out local farmersí markets. Itís smarter and youíll taste the freshness.

5. Carry a photo of your spouse in your wallet.
Why reserve your wallet photos to just your kids or your pet?

6. Change your light bulbs to compact fluorescent as they burn out.
It may take some time to get used to, but you will feel good knowing you are doing your part to save the earth.

7. A cluttered closet is a cluttered mind.
Set aside some time to organize your closets, shelves, drawers or any place else that makes you cringe when you see it.

8. Learn how to tie your husbandís tie.
Itís romantic gesture and an effort that is often overlooked.

9. Change your voice message.
Smile when re-recording your greeting. Callers can hear it in your voice.

10. Greetings.
Say hello and goodbye to your spouse. Everyday.

11. Get some style.
Update your eyeglasses. New frames work wonders. Also, lose the Mom jeans. High pocket placement and tapered ankles just are not flattering, even on a perfect body.

12. Learn how to use chopsticks.
Or how to fix a leaky faucet. Or how to share photos online. Whatever it is, learn a new skill.

13. Quit asking if your butt looks too big.
Either do something about it or get over it.

14. Quell your barking dog.
Your neighbors will love you for it.

15. Donít hold up the line.
Don't hold up the line at the grocery store writing a check. Use your debit card instead. If you must write a check, do so while you're waiting don't wait until they give your total before you begin writing.

16. Think greenÖwith cash.
Youíll spend less and budget more easily.

17. Put down the phone.
Donít accept or initiate calls or texts while dining with friends, a spouse or a client. Itís simply rude.

18. Say no without guilt.
You donít have to accept every invitation or agree to every favor. Simply smile and say, "Thank you for thinking of me, but I am going to have to pass." No lengthy explanations are necessary.

19. Donít pass up a great fitting suit because the size is larger than you normally wear.
Different designers have different cuts so buy for the fit. If it really bothers you, cut out the tag and forget about it.

20. Be a positive influence.
Find someone who needs a cheerleader or a mentor and be proactive.

Diane Gottsman, a nationally recognized etiquette expert, is the owner of The Protocol School of Texas, a company specializing in etiquette training for corporations, universities and individuals, striving to polish their interpersonal skills. You can reach Diane at 877-490-1077 or www.protocolschooloftexas.com.


---
---
---
Leave a Comment