3 Tips For Picking The Right Rental Car Insurance
Find the right car rental insurance for your next vacation.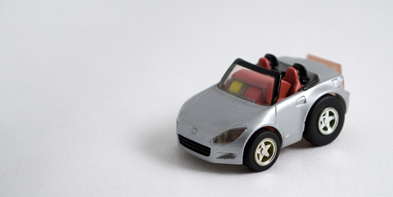 ---
Uncertain economic times are impacting everyone in a thousand different ways. In order to cut expenses, many couples are foregoing more exotic destinations, such as a two-week trip to the South Pacific, opting instead to plan trips closer to home. "Discovering America" can help save on a variety of expenses, like the cost of getting a passport among many other things, as well as help boost local economies at the same time. However, when planning that next vacation, couples can save a bit extra by avoiding the often unnecessary cost of rental car insurance, which can be as much as the rental itself.

Many times, purchasing full rental insurance is unnecessary. A rental vehicle used on your vacation qualifies as a 'non-owned automobile' under most personal auto policies that have comprehensive and collision coverage, meaning that your vehicle's coverage carries over to your rental car. And, even if your auto policy doesn't provide coverage, most credit card companies provide some level of protection for rental cars—if you charge the rental to the card. However, they may have some restrictions and require you to pay for repairs and then reimburse you the cost. A quick call to your credit card provider can help you understand the services provided, in addition to any coverage limitations.

Despite all the coverage options that exist, a number of people still opt to pay for unnecessary rental insurance. Part of this is because insurance choices may seem confusing, especially when you're at the rental counter and your vacation is just steps away. In a recent survey by the National Association of Insurance Commissioners, 42 percent of the respondents said they were "either thoroughly confused or had only a rough idea about insurance when renting a car."

In some cases, there are times when additional insurance coverage may come in handy. The key is to consider how the level of protection you already have stacks up against the protection the rental car company is offering. When making the decision to purchase rental insurance, ask yourself:

1. Do I need collision damage waivers? With a collision damage waiver, the rental company agrees not to hold the renter responsible for accidental damage or loss, as long as the conditions of the contract aren't violated, such as not driving under the influence or letting someone else operate the vehicle. If it's determined that any damage would be covered under an insurance policy or credit card, it's safe to pass on the waiver. In addition, in some states, "partial collision damage waivers" are offered, which will cover the cost of any deductible that the automobile policy contains.

2. Is additional liability coverage necessary? Rental companies offer the option of purchasing liability insurance, although personal auto policies already provide liability insurance in the event someone is injured in an accident. Is more coverage necessary? It depends on one's level of comfort, but keep in mind that if the state where the accident occurs requires higher minimum limits than what one's personal policy affords, auto insurers are legally required to provide that state's minimum level of coverage.

3. Does my personal auto policy provide complete coverage if I have an accident in a rental car? If the vehicle needs repair work, only a small number of insurance companies pay for rental agency expenses, such as loss of rental income while the auto is out of service, or other "incidental" items such as towing, storage and administrative costs that the rental company may incur. Check with your insurance company to determine coverage amounts and limitations.

In all cases, the best bet is to place a quick call to your insurance carrier or local agent before leaving on your next vacation. They can probably tell you in five minutes all you need to know about your rental insurance needs. That quick call could save you some money a lot of aggravation.

Erin Plaziak is a director of product development at MetLife Auto & Home. Plaziak has more than 15 years experience in the insurance industry.


---
---
---
Leave a Comment