Free Gifts for Valentine's Day
Follow these tips on how to show love to yourself and the ones around you without spending money.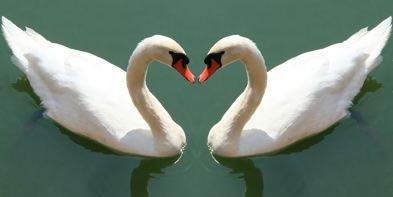 ---
Itís Valentineís Dayóletís try something a little different. I agree that positive affirmations sound a little corny, but we could all use a little positive energy right now. Say something nice about yourself, to yourself, today.

I was introduced to meditation in 2006, and I canít tell you how much it has changed my life. The positive affirmation was the first start. Youíll be surprised how much loving yourself carries over into the lives of everyone else around you. I havenít ever had too much of a problem with self-esteem, but I have always been a perfectionist, which is not conducive to self-love. Be kind and forgiving to yourself today and the weeks ahead and youíll be surprised how much you love everyone else.

This will make a great start to Valentineís Day and the days that follow. Your new approach to life will leave you feeling more creative and open to giving. You wonít need to spend money to give your Valentine what they want. In fact, I challenge you to find ways to make them happy without spending money. Here some ideas for everyone in the family:



For Children

1. Draw a picture and make a card for each child. All you need is a little glitter and some glue. Before I go on a business trip, I write my kids notes and leave them under their pillows. When I get home they always thank me, which tells me it meant something to them.

2. Give your little girl a pedicure. This will increase your one-on-one time together and make her feel like a grown-up.

3. Make cupcakes for breakfast and serve it to them in bed. My little ones have never experienced breakfast or any other food in the comforts of their warm bedóit would tickle them pink.



For Teens

1. Download some of your favorite tunes to their iPod. They love classic rock these days. Take some of those CDs you have and download a couple of songs that remind you of them.

2. Take a picture of yourself and leave it on your teenís camera phone with a note. Of course, the note must be as hokey as possibleómom and dad arenít cool, so donít try to be. As much as your teen might moan about what a dork you are, he or she isnít likely to forget it. Your spouse might like this, too.

3. Leave them a note on his Facebook page. Whether they like it or not, itís always the thought that counts.

4. Finish your teenís baby album and give it to them for a gift. My sister gave me an album full of my baby pictures and photos of the two of us growing up. I cherish that album and the note she wrote inside made it all the more special.



For Your Spouse

1. Leave little reminders of things you remember from the time when you first met. Remembering those days is always a great reminder of how much you love each other.

2. Make your spouse breakfast in bed. Even if you can only toast waffles, itís the sentiment that counts. If anyone has ever brought you your coffee and paper in bed, you know the feeling.

3. Melt chocolate bars, put in a little cream and have a little chocolate fondue with your spouse a la "Nine Ĺ Weeks." Unfortunately the movie isnít about romanceóitís only that one famous scene thatís important for your purposes.

4. Write them a poemóitís not hard and even if itís not perfect they will love it. A gift Iíll never forget is a poem my sister gave me when we were young. She had spent her money and didnít have any left to buy me a gift. She was distraught but my parents refused to help her out (the lesson being more important). She wrote the nicest poem for me. I was 18 and she was 12. I still have that poem.

The point is to do something that shows you care about the people you love, something that took effort but not money. And if you know what youíd like as a gift, you can always drop hints to help out your spouse. Maybe remember something he or she did for you once before that you liked so much.

Have fun this Valentineís Day. Share your love with others and start it all by loving yourself first.

P.s. For those of you that are challenged in the kitchen we have some recipe ideas for breakfast in bed. You can access them at http://rogersandgala.com/news/archives/20.

Good luck and Happy Valentineís Day!

Angela Gala is principal with Rogers & Gala Creative Partners, a firm that plans parties, weddings, and special events nationwide. She can be reached at angela@rogersandgala.com.


---
---
---
Leave a Comment