Discussing Dreams
Developing your financial goals together is a necessary and important part of a healthy marriage. Merrill Lynch Financial Advisor Marcie Behman explains why.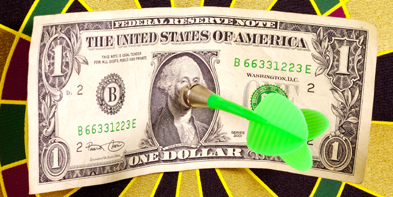 ---
My husband and I don't always agree on how we should spend our money each month. How can we work together to develop financial goals?

Start by discussing your short- and long-term financial goals with your spouse to minimize the disagreements. Creating a wealth management strategy with your spouse will help you prioritize larger purchases within your family's financial obligations. This will also allow you the opportunity to review the most effective ways to manage your cash and investments.

A wealth management strategy defines your financial goals and incorporates your combined needs, interests and values about money. In order to effectively create such a strategy, it is important to have frank and open discussions with your partner about the following:
Retirement: What are your retirement dreams? Do you want to retire early and travel the world or are you hoping to start a second career after you reach traditional retirement age? Whatever the case may be, your plan must ensure that you are appropriately contributing to your retirement savings that will support your desired lifestyle. Saving for retirement is something that both you and your spouse should contribute, whether it's through a company sponsored 401(k), IRA or Roth IRA. Each offers unique benefits and tax-advantages that can fit your personal financial situation.
Children's Education: Will you need to fund your children's college tuition? As the costs of college are increasing dramatically, you may want to consider a 529 Plan. A 529 plan is a college saving plan that offers significant advantages to fund your children's college education.
Philanthropy: Do you want to make philanthropy a prominent part of your financial portfolio? What are your combined charitable interests? A financial advisor can guide your interests.
Loans: Are you planning to buy a larger, more expensive home or a second home? Rather than seeking a traditional mortgage to finance your move, you might want to consider borrowing against your securities portfolio instead. There are various securities-based financing options available today that enable you to leverage your eligible securities.
Once your and your spouse have agreed on your basic financial goals, you can integrate a savings and investment strategy that will help you to achieve them. It's important to discuss with your spouse your tolerance for risk, while also setting realistic expectations. Your overall financial strategy should complement your goals. A financial advisor can help, but when it comes to the decision of whether to purchase those football season tickets or remodel the kitchen… you two are on your own.

Marcie Behman is a vice president and senior financial advisor at Merrill Lynch in Boston specializing in wealth management services. Marcie can be reached at 617-946-4072 or mary_behman@ml.com.


---
---
---
Leave a Comment